Curiosity does get the best of us sometimes and to get a peek inside a celebrity's home is certainly a privilege . I came across these 'celebrity kitchens', and found it interesting to see the perceived 'personality' of the person shine through the design of their  kitchens.
Celebrity Kitchens Featured: Brad Pitt, Diane Keaton, Elton John, Jennifer Lopez, Jerry Seinfeld, Lenny Kravitz, Meg Ryan, Michael Kors, Ralph Lauren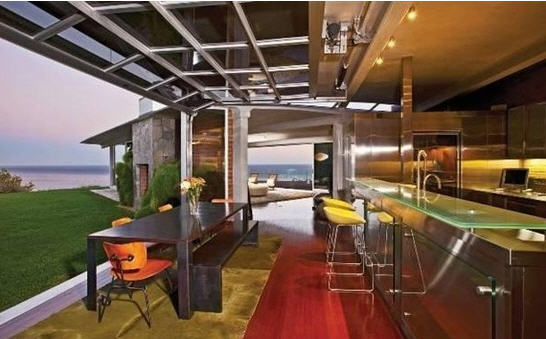 Brad Pitt
The Malibu home that Brad Pitt's bought in 2005 featured this architecturally dynamic space.
10 Gorgeous Celebrity Kitchens