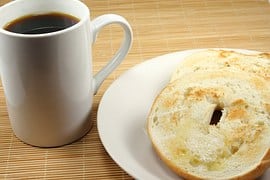 Q: Have you ever wondered how they make that yummy butter goodness found in fancy restaurants? 
Here are a few of our favourite flavoured butter recipes to spread on your morning bagel:
PARSLEY BUTTER
Mix room temperature butter with fresh parsley
CRANBERRY BUTTER
In a food processor, add butter with fresh cranberries, maple syrup and orange zest. Mix well.
ROASTED RED PEPPER BUTTER
Mix butter, roasted red peppers, green onions and a pinch of salt in a food processor.