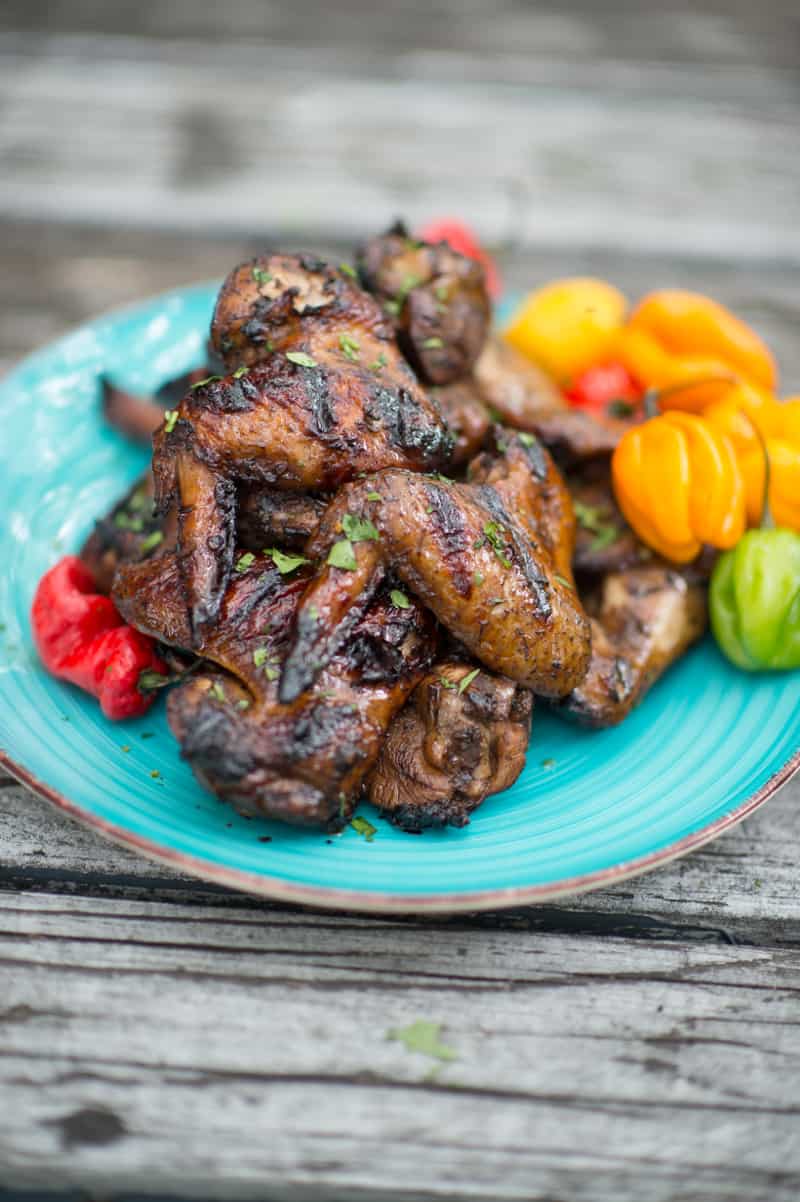 "Add a bit of spice to your life, or grill…"
MARINADE INGREDIENTS
2 limes, juiced and zested
¼ cup vegetable oil
¼ cup soy sauce
4 garlic cloves
1 ginger, peeled and roughly chopped
6 whole green onions, roughly chopped
2-3 scotch bonnet peppers (or habanero, or jalapeño)
2 Tbsp fresh thyme
1 shallot, cleaned and roughly chopped
1 ½ Tbsp ground all spice
1 tsp ground cloves
1 tsp grated nutmeg
1tsp cinnamon
2 Tbsp brown sugar
4 lbs whole chicken wings
DIRECTIONS
1. In a blender or food processor, combine all ingredients (except chicken) to make a paste, adding water if necessary.
2. Put chicken into re-sealable bag, coat with Jerk paste. Refrigerate for at least 4 hours.
3. Preheat your grill to medium high.
4. Remove from marinade and discard marinade.
5. Cook the chicken wings until the skin is crispy on one side.
6. Turn over, then turn the heat down to finish cooking.
Photograph by Tara Miller