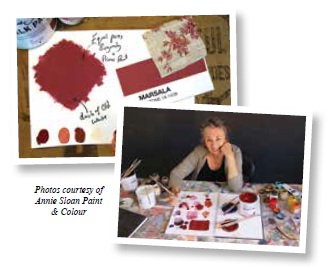 We picked 5 of our favourite colour blogs to inspire your colour palette for 2015!
Annie Sloan has written over 25 books on paint and colour (Enter to win her newest book at the end of this post!) Find daily inspiration with paint tips, colour combinations, diy ideas, colour mixing tips and more.
Plenty of Colour
www.plentyofcolour.com
Chloe is a Vancouver-based designer madly in love with colour. Her daily design blog is devoted to showcasing and celebrating colour.
Design Seeds
www.design-seeds.com
Author of Design Seeds Colour Almanac, Jessica Colaluca's blog is full of colour palettes inspired by nature and everyday life.
Colour Me Happy
www.mariakillam.com/blog
Maria Killam is one of today's leading colour experts. Her blog brings you tips on working with colour, the latest trends to look for and offers plenty of inspiration for every room in your home.
Greedy for Colour
www.greedyforcolour.blogspot.ca
While Kate's blog may not be strictly about colour, we still think this crafty Australian blogger deserves a nod. Her blog is full of home décor and craft projects showcasing bright, beautiful colour at its finest.
As Seen In Canadian Home Trends Magazine: Colour & Trends 2015