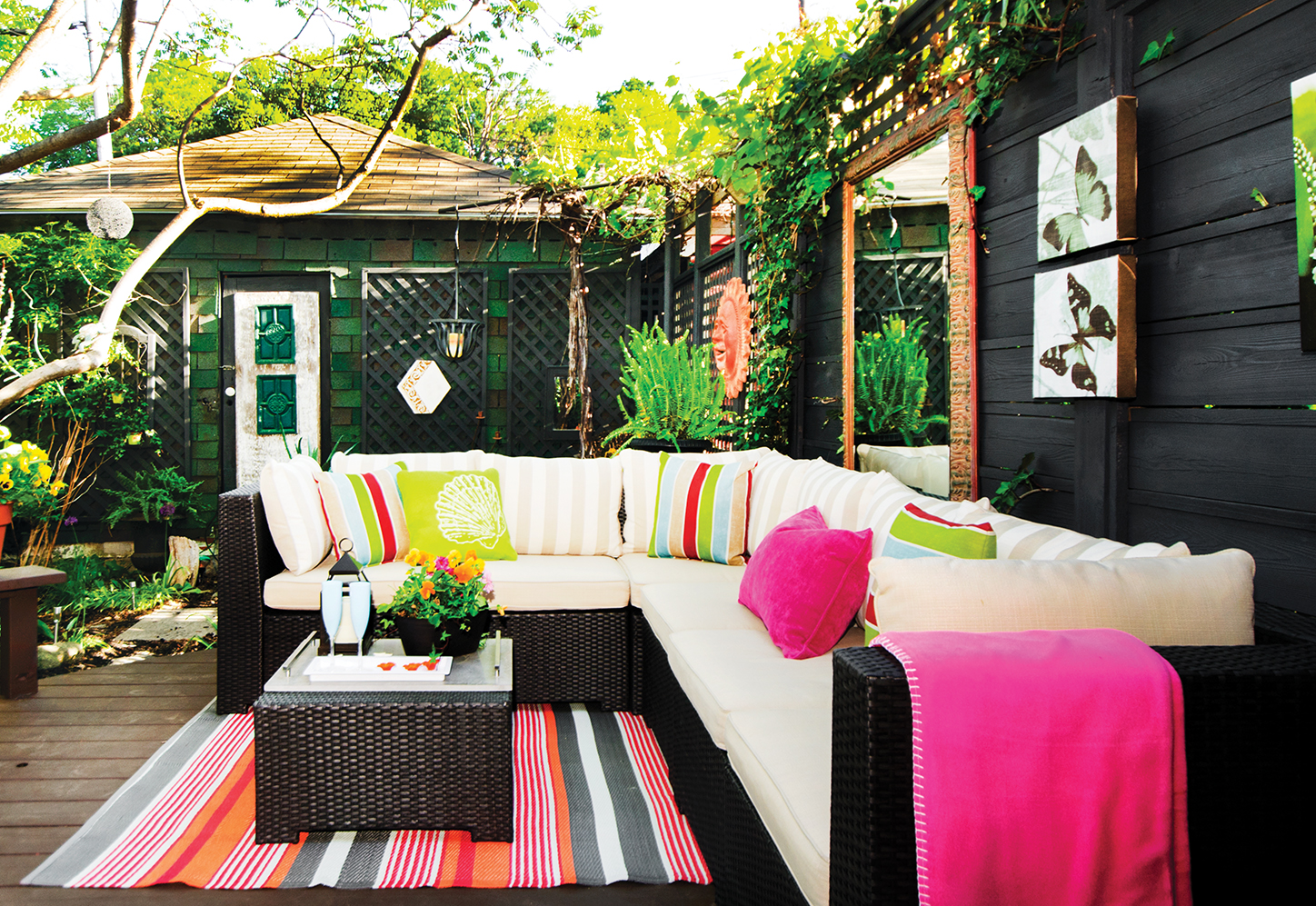 Your outdoor space should be an extension of the unique style and aesthetics of the rest of your house. With all of the great options in stores right now, you should be able to find the right pieces for any budget or space. Here are three things to think about before making changes to your outdoor living area.
Fact or Function
Think about how you plan to use the space when buying your furniture. If you tend to dine outdoors at night, you don't need a sun umbrella. However, if you want a place to relax while you watch the kids play in a turtle pool, comfy lounge chairs are a winning choice. Don't buy multi-piece furniture kits that might have items you will never use. Instead, buy only the pieces that fit with your entertaining needs. If you like to throw lots of parties, think about creating different areas in your backyard to keep your guests mingling. It's always a good idea to include items with more than one purpose, like stools that double as storage units.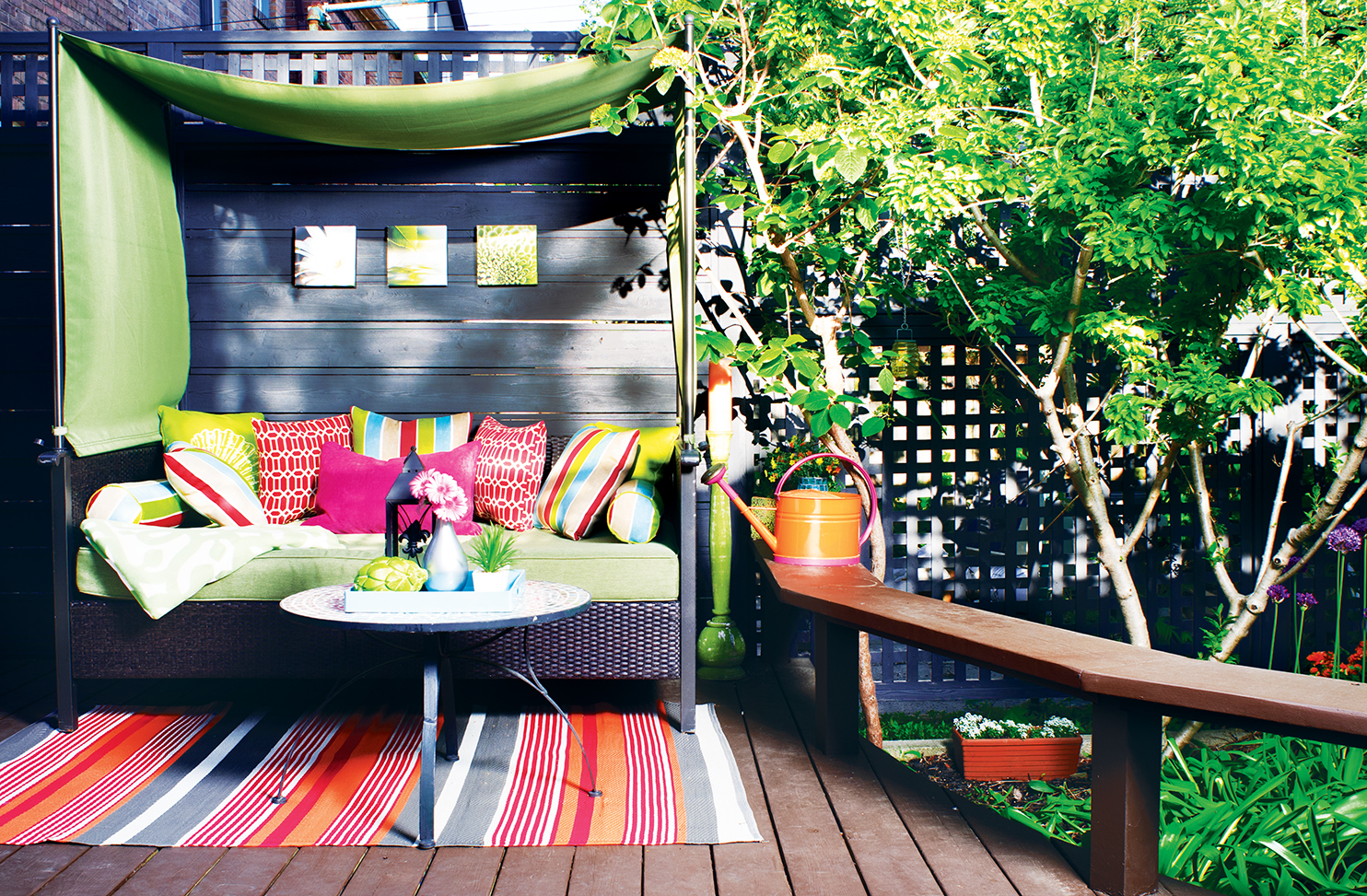 Guiding Light
While natural light is flattering, once the sun goes down you need to think about other lighting options. Creating a multiple source lighting scheme will add ambiance to your backyard. A strand of twinkly lights and some well-placed outdoor spotlights are a good combination. A fire pit and groupings of candles add a lovely glow that goes well with burgers and s'mores. Hang Hurricane lanterns along a fence or place citronella candles on the walkway to illuminate your entire outdoor space.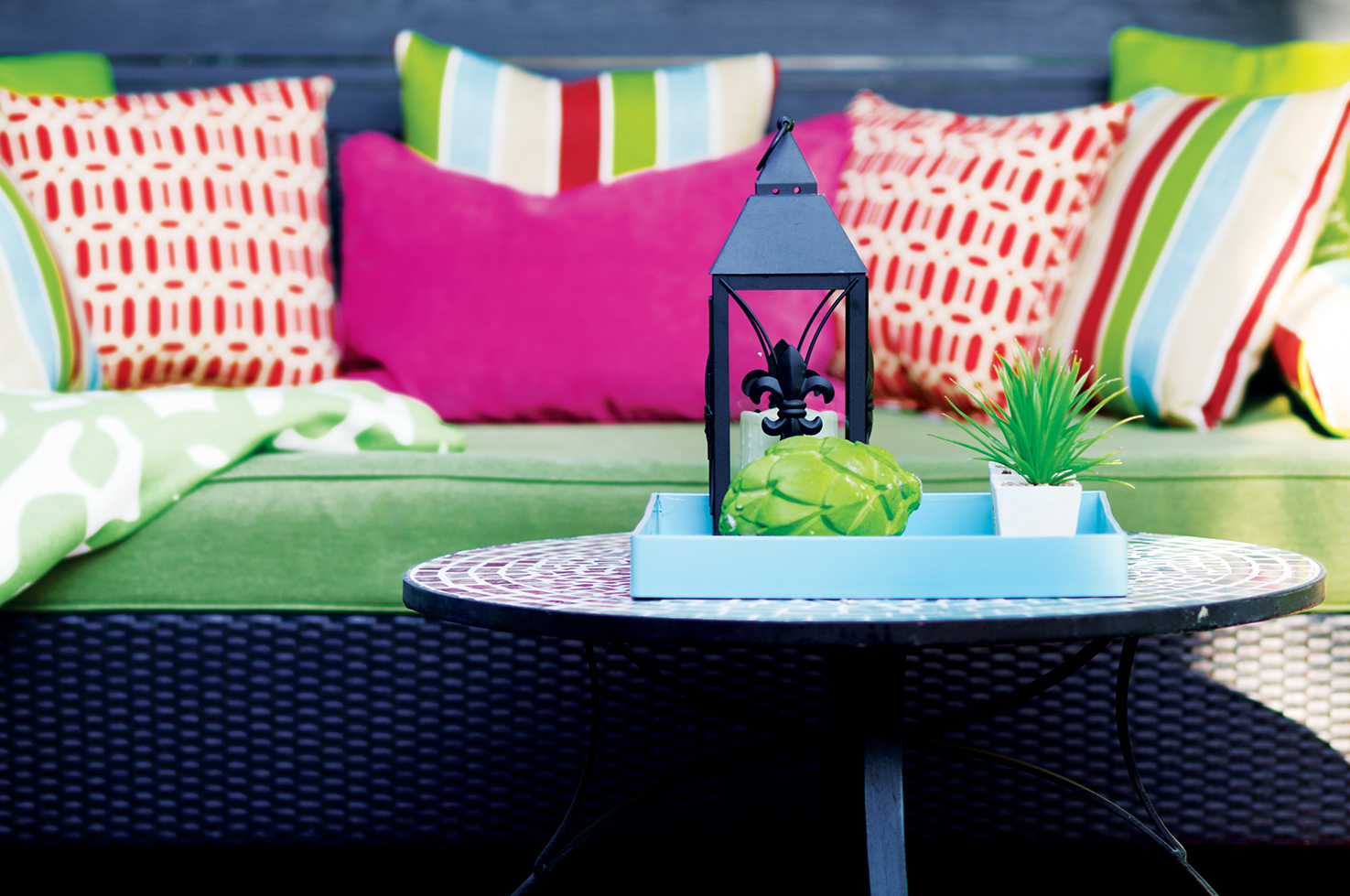 I'm in the Mood for…
Pick a theme to guide your design. Flip through a magazine to find pictures that inspire you. Whether it's a Moroccan Oasis, a Beach House Retreat or an Outdoor Boudoir, choosing an idea to design around helps to narrow your choices. Colourful lanterns, bowls overflowing with shells or gilded mirrors are all outdoor décor ideas that reflect a specific theme. It's the little touches that help to pull together a space.
There is a magical quality to creating an outdoor living space that feels a little like making a fort when you were a kid. Have fun creating a space that fits with your home's design, while also offering a refreshing change in the great outdoors.
Text by Kim Bartley for Canadian Home Trends Magazine
The following two tabs change content below.

Kim Bartley, Principal of Kim Bartley Design, brings 25 years of business ownership and management to the table. Kim's keen eye for design lends her rooms an edgy sophistication while remaining current and functional. Her philosophy is that your home should make you happy and reflect your lifestyle and changing needs. Focusing on unparalleled client care, Kim aims to make the design experience positive and enjoyable at each phase of the project. She works collaboratively with her clients to develop spaces that are clean and modern but still warm and approachable. Kim believes that everyone deserves to live in a beautifully designed space and focuses on truly "getting" her clients.

Latest posts by Kim Bartley (see all)