Pulled from the pages of Canadian Home Trends Magazine, here are eight fabulous designer bathrooms to inspire your own bathroom transformation including celebrity bathrooms from Kid Rock and Ellen Pompeo!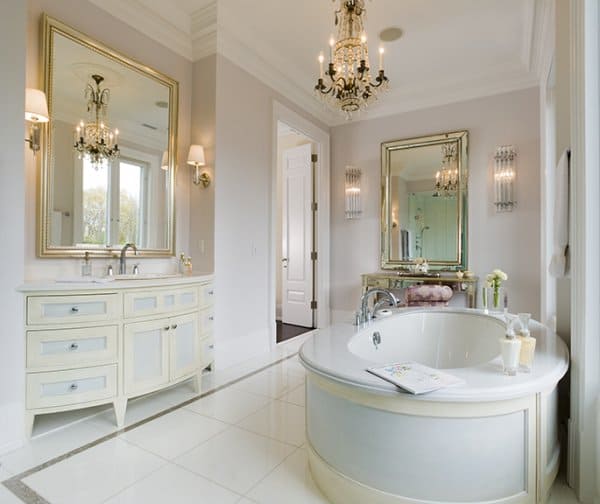 Pure Elegance for Her
The master ensuite is divided into two separate spaces: his and hers, individual rooms that reflect the client's personality. The feminine ensuite is clean and free of unnecessary embellishments. The crystal chandelier, shaded wall scones and silver gilt mirrors add a traditional feel to the space, while the layout and cleanliness keeps the space modern.
Source:
Dee Dee Taylor's Pure Elegance in our Winter 2012 Issue