I was thoroughly excited and very honored when I was asked to attend the unveiling of Legendary Italian Designer Paola Navone's Exclusive collection of home décor items including tabletop, furniture, lighting and accessories at Crate and Barrel. Before I made my way to the Yorkdale Mall, where the unveiling of the collection was being presented, I took time to learn what I could about Paola Navone. The result of this research…I have a new 'design idol'. This creative and innovative woman has contributed to the design world with an uncomplicated freshness and open minded respect for design from the past. I learned that she was the pioneer of shabby chic. Seeing the vast array of designs which she has created, I realized she is not a woman who will be defined by a particular style or niche…I love that. I am proud to share a cheeky refusal for being pegged for a particular 'style' or 'look' as something I may have in common with Paola.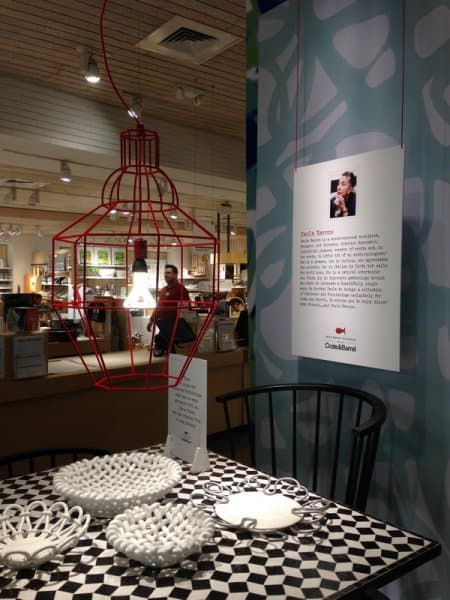 Evelyn Eshun's Paula Navone Favourites
So, with all that information about the Designer, I entered the Crate and Barrel ready for something inspiring. What I saw was more than I expected. What a gorgeous and perfectly ergonomic collection of items! Organic, simple, primitive, yet very sophisticated and timeless. The collection consists of more than 140 items for the first of three planned collections exclusively for Crate and Barrel.
What caught my eye was the use of clear and bright colour contrasted against white and the quality of the hand made woven chairs and ceramics.