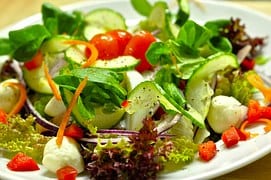 A great salad starts with four key components: greens, proteins, fruit and/or vegetables and dressing. Mix up your salad with these healthy add ons!
GREENS
Add watercress to your salad for a dose of carotene and vitamin K, both known to help keep skin looking youthful and fresh.
PROTEIN
Add pumpkin seeds to your salad for a great, high protein crunch that also provides omega 3, iron, zinc, calcium and vitamin B.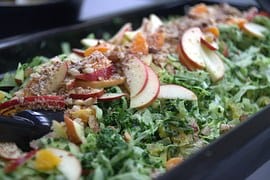 FRUITS/VEGTABLES 
Top your salad with a chopped apple. Apples are high in antioxidants, flavonoids and dietary fibre.
DRESSINGS
Creamy dressings are high in calories with very little nutritional value. Opt for a vinaigrette dressing to cut the calories without cutting flavour.