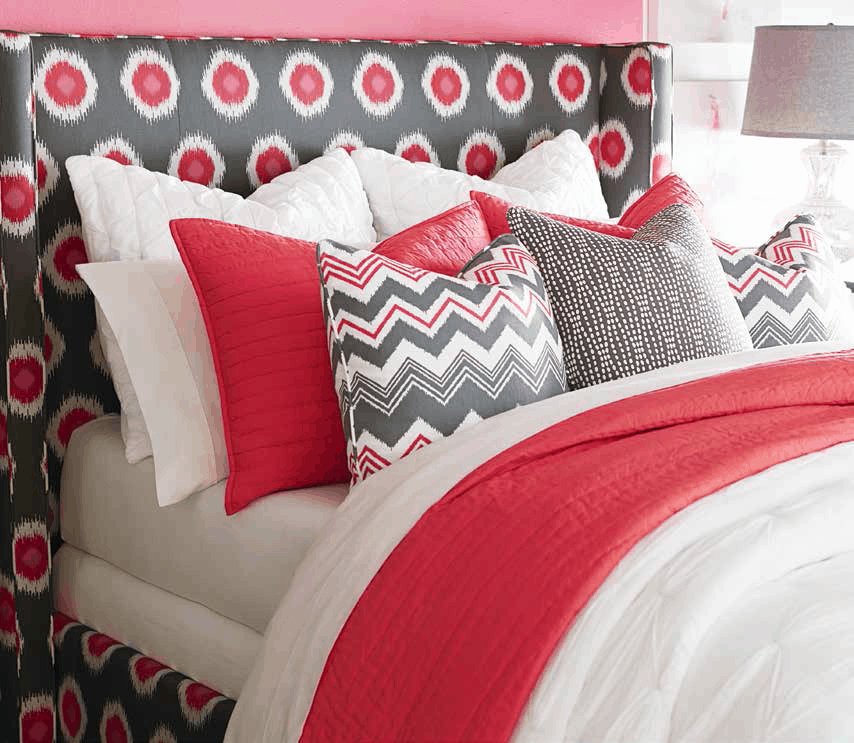 Dressing your bed is the final touch in putting a room together. Follow these simple tips to create a designer look.
USE LOTS OF PILLOWS to dress your bed. It will create a plush inviting place to relax.
SPEND MONEY ON A DUVET! Splurge on a good quality, white goose down duvet or opt for a fibre filled duvet if you have allergies. Remember, duvets don't need to be heavy! Good quality duvets are light. They are filled with the best part of the goose and will keep you warm or cool.
YOUR SHEETS are the most important part of your bed. Select a high thread count Egyptian cotton or plush sateen in white or ivory. Don't forget that your sheets must be pressed.
YOUR BED LINENS will finish off the look. Whether you are using soft tones or bright hues, consider adding colour and pattern to your bed.
LIGHTING should be selected based on your design criteria. If you are going for mood lighting, then a silk or parchment shade is best. If you read in bed, opt for task lighting. Task lighting can either be tabletop or wall mounted with a swing arm.
HOW TO PUT IT ALL TOGETHER? First place your pressed sheets on the bed, followed by your duvet. Fluff the duvet each time you dress the bed and pull it up to the headboard as to have it drape evenly over the mattress. Now roll back the duvet from the headboard leaving just enough room for two sets of pillows on the sheet surface. The first set of pillows are the ones you use to sleep on. Use 24" x 24" euro pillows with shams to cover the sleep pillows. Then, place one more set of pillows in front of the euro shams in regular shams, that match your duvet cover. Lastly, add a couple toss pillows in contrasting patterns.
Text by Jack Lochhead of Bassett Furniture, As Seen In Canadian Home Trends Magazine Winter 2015