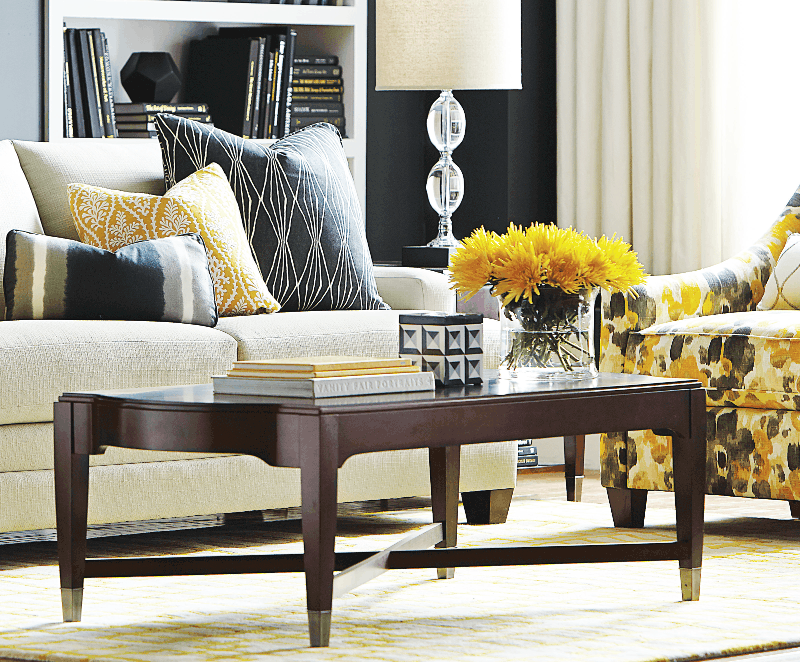 Furniture and Accessories: Bassett Furniture
There is a certain art that comes with styling a coffee table. Here are five simple steps to help you design a well-decorated table.
1. Create a colour palette for your coffee table. Just as you choose a colour scheme for a room, carefully select neutral pieces and pair them with a pop or two of colour.
2. Stack books on a coffee table. Books are great to use as a pedestal to add visual height to your arrangement. Consider recovering books to match your colour scheme.
3. Don't be afraid to add conversation pieces! Adorn your coffee table with keepsakes and interesting pieces brought back from your travels. When guests ask "Where did you get that?", you will have a story to share with them.
4. Place two smaller tables together to create a versatile coffee table that can move around as you entertain guests.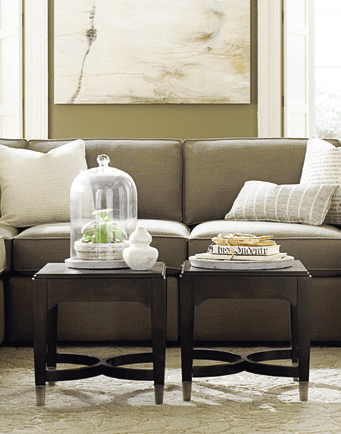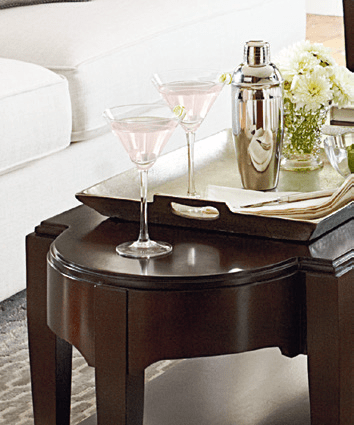 Furniture and Accessories: Bassett Furniture
5. Group items together on a large coffee table using a tray. Whether it is holding a cocktail or offering a resting ground for smaller items, a tray is a great way to break up a large surface.