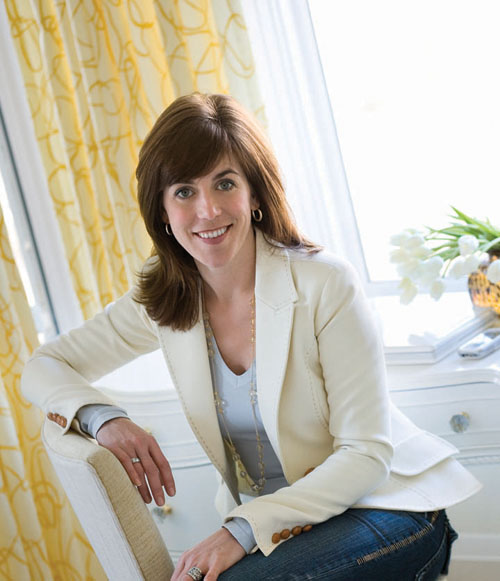 Canadian Home Trends's Style Editor, Marc Atiyolil:
Congratulations on the new series, Sarah's Cottage. What can viewers expect to see this premier season?
Sarah Richardson:
They'll see what it really takes to build an off-the-grid solar-powered oasis in the middle of nowhere. We are 17 miles from town by boat, so just getting to the island is a challenge all in itself. The project was a large scale renovation: an addition to a small, existing, 10 year old cottage. We were under very tight time line pressure to complete both the project and the TV series as we were shooting another series (Sarah's House, airs Tuesdays on HGTV), and I was about to have a baby.
Marc Atiyolil:
With Sarah's House going on another season, Sarah's Cottage being launched and the new baby, how are you finding time for everything?
Sarah Richardson:
Right now I'm trying to focus on taking a few months off and dedicating most of my time to my daughters and enjoying watching them grow. When I'm in production on my shows I juggle, delegate and prioritize. If I can't get it all done during business hours I go back to work after the kids go to bed if needed. I never work on weekends and thrive on the family time we spend together.
To read the complete article, pick up a copy of Canadian Home Trends at participating newsstands or click on the following link to order back issues http://canadianhometrends.ca/index.php/subscribe-today/back-issues/.

Photo compliments of HGTV – Canada