Having been in the kitchen industry for over 20 years, we have seen trends come and go. Our preference is  always good quality cabinetry with timeless design made current with elements that are easily added or changed over time to modernize the look and keep the design relevant. Here are some of our favourite Kitchen design trends for 2014.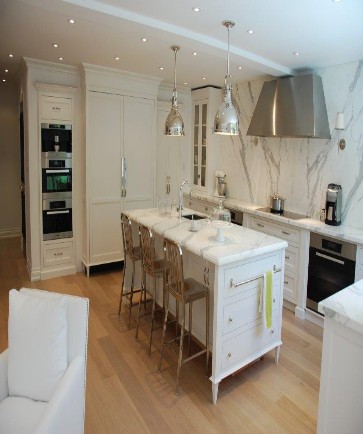 Freestanding or Floating Hood
Having a free floating hood in your kitchen can set a modern dynamic and change up the whole tone of the space. The empty space around the hood allows the hood to really be the focal point in the kitchen and also allows you to really show off a unique, artistic design for your backsplash.