It feels like Spring will never come but we all know it will. In the mean time, Spring in Holland is ready to bloom with the annual flower festival. I visited Amsterdam when I was only 8 years old, and though I was so young, the memory stayed with me. I remember the flowers everywhere, the colourful buildings and the cheerfully painted bicycles. Did you know that Holland has on average 470 days of sunlight a year? No wonder it is such a happy place.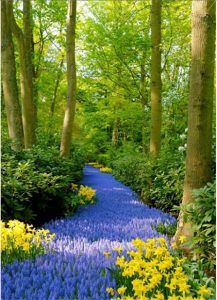 A woodland path created with florals. Source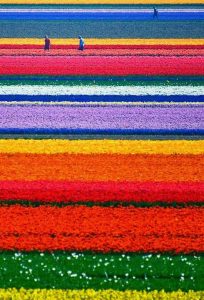 People picking tulips in a field. Source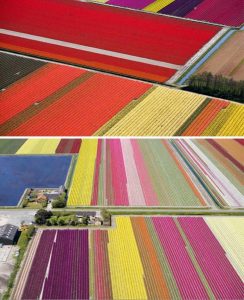 Tulip Fields from the Sky. Source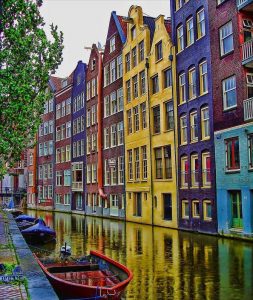 Inspiring Collection of Colours: Buildings painted in happy colours to inspire everyone daily! Source
If you can't pop over there for the flower festival which begins at the end of April, you can bring the magic of Tulips into your home. I found this blog post on Pinterest and wanted to share it with Canadian readers. The writer explains how to grow tulips in a vase with no soil at all. Beautiful!