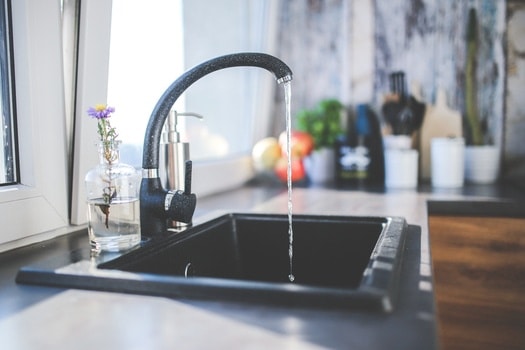 In 2016, there are few things more buzz-worthy than the bourgeoning realm of environmental sustainability, and when it comes to your kitchen, there are a multitude of ways to embrace the lifestyle trend that is going green. Sustainability can be reflected in the materials we use in our kitchen countertops and floors and the technology in our faucets. Even if you're not in the mood for an entire reno, there are other ways to embrace eco in your kitchen. Don't know where to start? How about with these seven simple, DIY ideas.
DIY your own cleaning products
If you've ever shopped for eco-friendly cleaning products, you'll know they are a finicky breed meaning they can oftentimes be expensive and difficult to find. So why not make your own? Find out how here: http://www.apartmenttherapy.com/20-diy-green-cleaning-recipes-141129
Grow your own food when you can
An indoor herb garden can be cultivated in anything from mason jars to tin cans and will make your kitchen smell amazing to boot.
Make and use reusable napkins
Let's face it, spills are inevitable; but excessive waste really doesn't have to be. Cloth napkins are better for the environment and for the most part, more effective than their disposal counterparts. Learn how to make your own reusable napkins with this nifty tutorial. 
Install a faucet mounted water filter
Faucet-mounted filters range from $20.00 to $60.00 and can vastly improve the quality of your water. (Plus, they're relatively simple to install. Learn out how here.)
Set up a composting station for organic matter
There's really no need to throw organic matter in the trash, especially since we already send so much to the landfill as it is. Set up a compost centre for your organic kitchen waste and turn coffee grounds, banana peels and eggshells into nutrients for your houseplants and lawn.
And while you're at it, set up an entire kitchen recycling system that is so well thought out, you'll be itching to use it.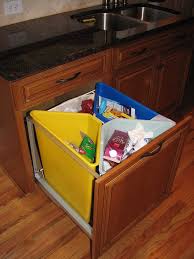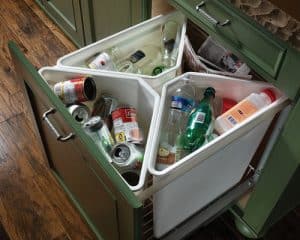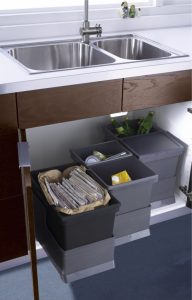 Photo Source: houzz.com
Set up an indoor garden 
Many common houseplants act as natural air filtration centres, removing harmful toxins from the air, making indoor gardens rewarding in more ways than one. Find out which plants improve your indoor air quality here.
The following two tabs change content below.
Zakiya Kassam
Zakiya is a freelance writer/editor based out of Toronto. You can follow her on Twitter: @zakkassam
Latest posts by Zakiya Kassam (see all)