Tip One: Declutter – lets take all that clutter and unnecessary mess that's collected over the years and say goodbye!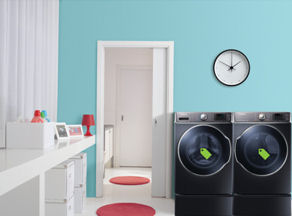 Tip Two: Repaint – Now I know how much we all love to paint. But a simple coat of paint in a pale blue or a light grey will freshen your laundry room right quickly.
Tip Three: Layout –  Make a low-impact layout. This means making sure that everything crucial to working in your space is within reach – soaps, machines, stain removers, baskets, etc.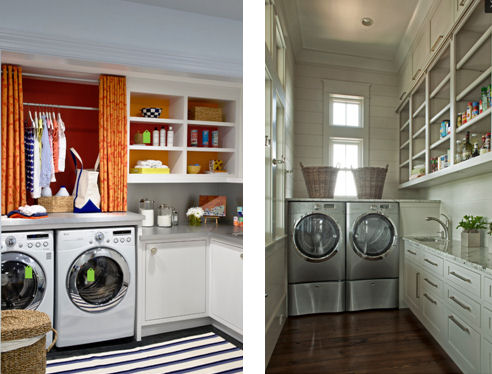 Tip Four: Increase Vertical Space – Stacking shelves above your laundry units will make use of empty space and provide additional storage. Grouping similar items together in baskets or bins will help give your shelves a finished, organized look. You can even add custom drapes in front of the shelves to hide your storage space if you prefer.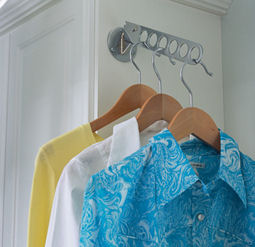 Tip Five: Helpful Addition – Buy a hanging valet that tucks away when not in use. This will help when fumbling around trying to hang your clothing when no hands are available.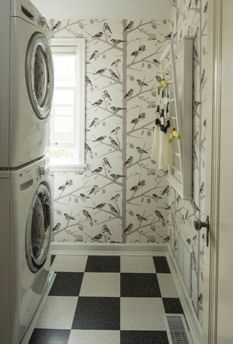 Tip Six: Adding Personality – Add wallpaper (Hint: a vertical stripe gives the room height) or even wall decals with special sayings. This will help to add a bit of personality to your laundry room.
Tip Seven: Caddy –  Use the space between your machines for a laundry caddy to keep must-have items on had while doing (dreading) your laundry.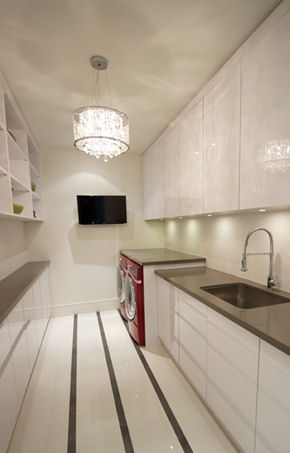 Tip Eight: Add a Little Bling:  Add a touch of glamour to an everyday chore by installing a chandelier. You don't need to buy a grand chandelier for this space – old or new, classic or modern – pick the style you love to help brighten up your workspace.