Everyone loves cottage season; relaxing by the lake, curling up in a comfortable chair with a book, or simply doing nothing. If you can't get away this season, you can create that feeling of ease and comfort within your home. I recently filmed a segment on cottage chic décor for Toronto's Breakfast Television, demonstrating how to create the look by using soft whites with a natural palette, having fun with antique pieces, and adding natural materials to the mix, like a sisal rug or wicker chair. Slip covers always say cottage comfortable to me as well and they are an easy way to change up a room without buying new furniture, just slip cover it!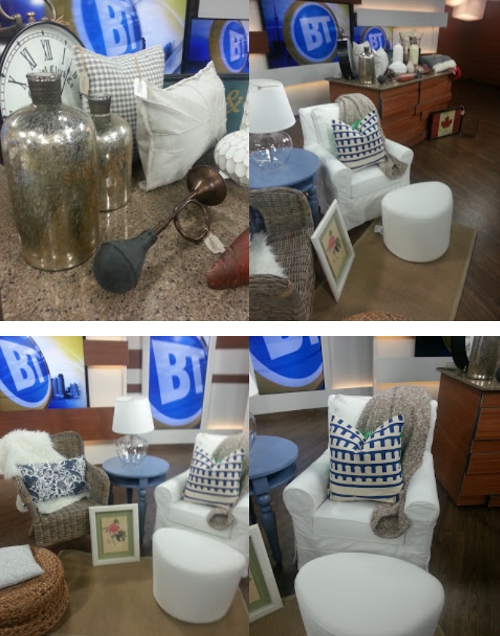 Thanks to IKEA & Jamie Alexander for the products!
4 Tips for Creating that Perfect Cottage Chic Style in Your Home:
1. Embrace your pine paneled walls, just add a whitewash to them for that instant fresh feel and paint those floors for that wow factor!!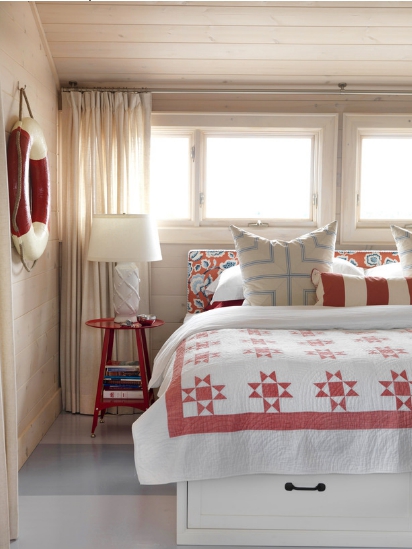 (Sarah Richardson's Cottage)
"One of the most charming aspects of cottage living is its natural, simplistic and bare-boned style. Rather than cover the small guesthouse walls in artwork" – designer Sarah Richardson
2. Fall in Love with WHITES!!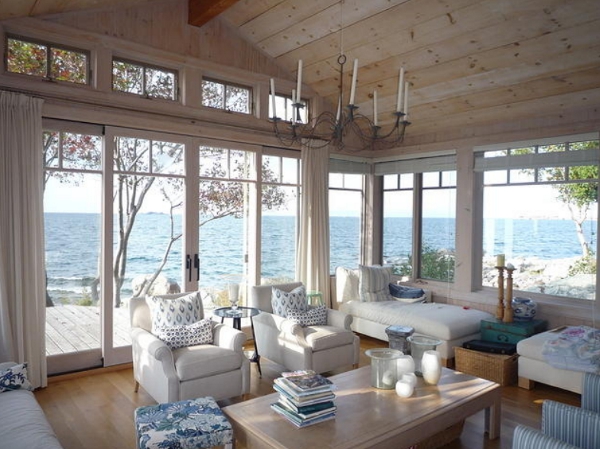 (Sarah Richardson's Cottage)
3. Distressed Furniture! A major element to cottage style is distressed or repurposed furniture pieces. Although scouring flea markets, yard sales, and thrift stores to find amazingly priced pieces may be fun, don't forget to consider a piece you may already have right in front of you.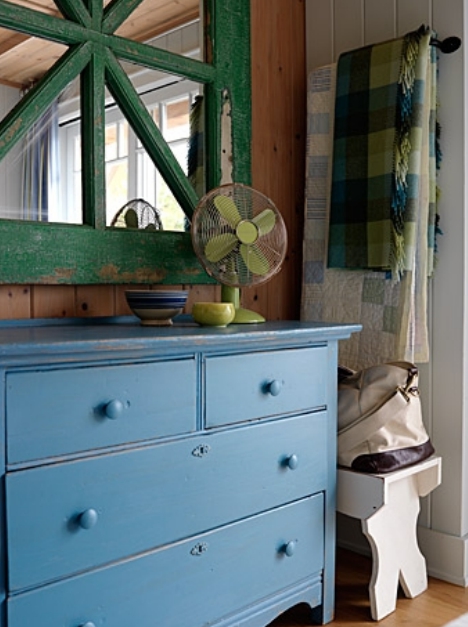 (Sarah Richardson's Cottage)
4. Cozy it up! Comfort is the feeling you immediately get walking into any cottage style home. You want the space to look and feel relaxing, easy and livable.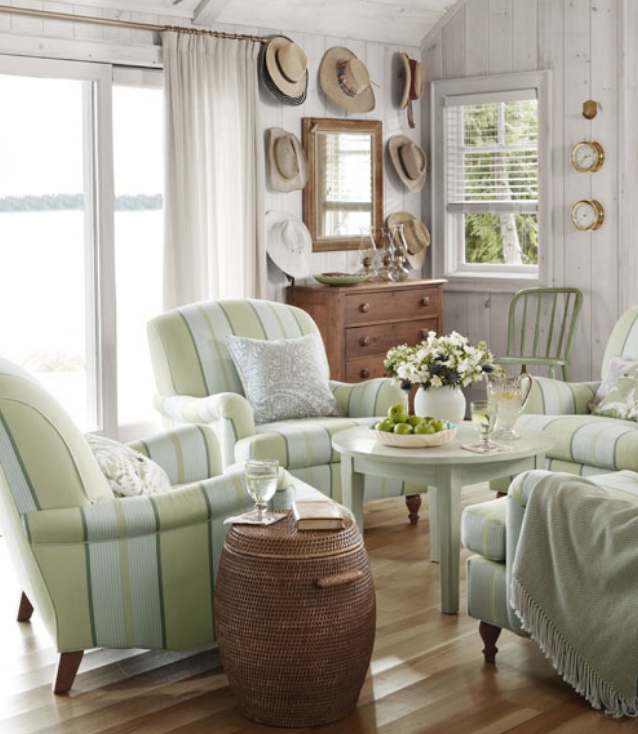 (Sarah Richardson Cottage)
Stay cool this summer season!!
Until next time,
Jo Alcorn
The following two tabs change content below.

Canadian Home Trends' Style Editor, Jo Alcorn, Design Specialist and Founder of
Whitewash & Co
, has developed a diverse client base and is most proud of being able to provide style and continuity for a range of personalities and decor preferences. Jo's passion for design has been showcased on a handful of films and many tv programs including HGTV, Discovery Channel, CBC Steven and Chris, Breakfast Television, CityTV, Rogers Stations, Global Morning Show and more. Jo has used her design skills to develop her own line of locally made, high quality, stylish, environmentally friendly furniture, a lighting collection for Artcraft and even her own paint colour! Jo also serves as a teacher at Humber College North Campus.

Latest posts by Jo Alcorn (see all)