You don't have to install solar panels in order for your home to be eco-friendly; in fact, there are many small pro-earth changes pretty much anyone can make to the inside of their homes. The key is being aware of your responsibility to the planet throughout your design or re-design process; (which shouldn't be tough given that eco-friendly decor is on-trend and can often end up saving you money in the long run). Need some more convincing? Keep reading for six sustainable decorating ideas for your family room.
Go minimalistic
As trendy as minimalism is right now, the concept of minimalism boasts benefits that will never go out of style. A minimalistic decorating scheme ensures you have less of everything, including the harmful toxins that radiate from furniture, carpeting, and even candles that contain VOCs.
Observe the Three R's
Before you even think about purchasing new furniture items, canvas what you already have, as well as the cast-offs of family and friends, to see if there's anything you can reuse. Since older furniture tends to have a lower margin of VOC emissions, the benefits of buying or adopting second hand items are manifold. 
Go Low-VOC
You've probably heard of low-VOC paint, but have you heard about low-VOC candles? Cheap department store candles tend to be chock-full of harmful VOCs; an eco-friendly alternative is candles that are made out of soy, beeswax, and other like natural materials.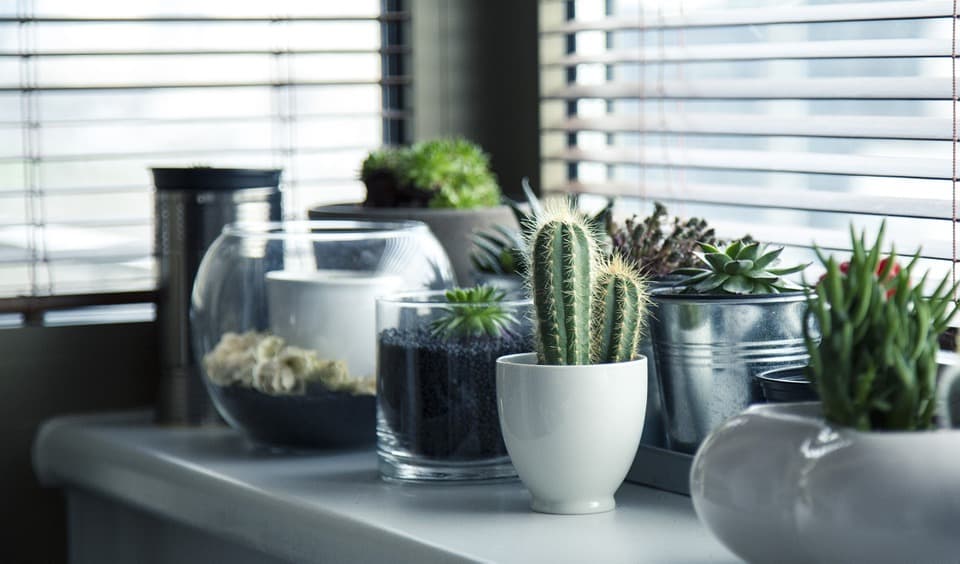 Plants, Plants and More Plants
Of course, some amount of VOC exposure is to be expected no matter how careful you are. A great way to offset these toxins is to add a houseplant (or five) to each room in your home. For some any-season, green thumb-worthy, DIY-able gardening inspiration, check out our article, Creative Indoor Gardening Ideas.
Swap Out Your Area Rug
Did you know that area rugs are prime culprits for off-gassing? Well, now you do! Rid your home of this predominate source of toxins by replacing your rugs with an organic alternative. Some alternatives include: sisal, jute, bamboo, or wool. 
Mind Your Curtains 
Come winter, minimize your home's heat loss by utilizing thermal curtains. If you're especially attached to the curtains you currently have, consider picking up a thermal curtain lining, which can be used in conjunction with your existing window treatments.
The following two tabs change content below.
Zakiya Kassam
Zakiya is a freelance writer/editor based out of Toronto. You can follow her on Twitter: @zakkassam
Latest posts by Zakiya Kassam (see all)