I LOVE THIS LOOK because it combines the intricate beauty of crystal and glass with bold and masculine colour. The variety of textures found in the office with the throw cushions, artwork, and faux fur carpet create a feeling of warmth.
About the Designer: Jane Lockhart, Principal Designer of Jane Lockhart Interior Design, has been practicing interior design since 1997.
VOTE FOR THIS DESIGN BOARD FOR A CHANCE TO WIN THE CHANDELIER!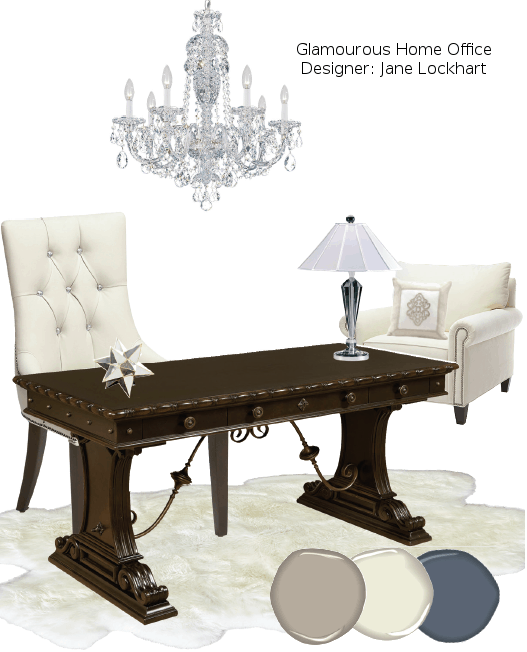 Jane's Design Board
HOW TO CREATE THIS LOOK: Mix elegant pieces with a bold colour and a variety of textures. My inspiration was the office I designed for a model home, at the Peyton, by Kylermore Communities