You might have caught my segment on CityLine showcasing all my favourite home décor items for this year, but I've narrowed it down to my top 5 (which was very difficult!!!).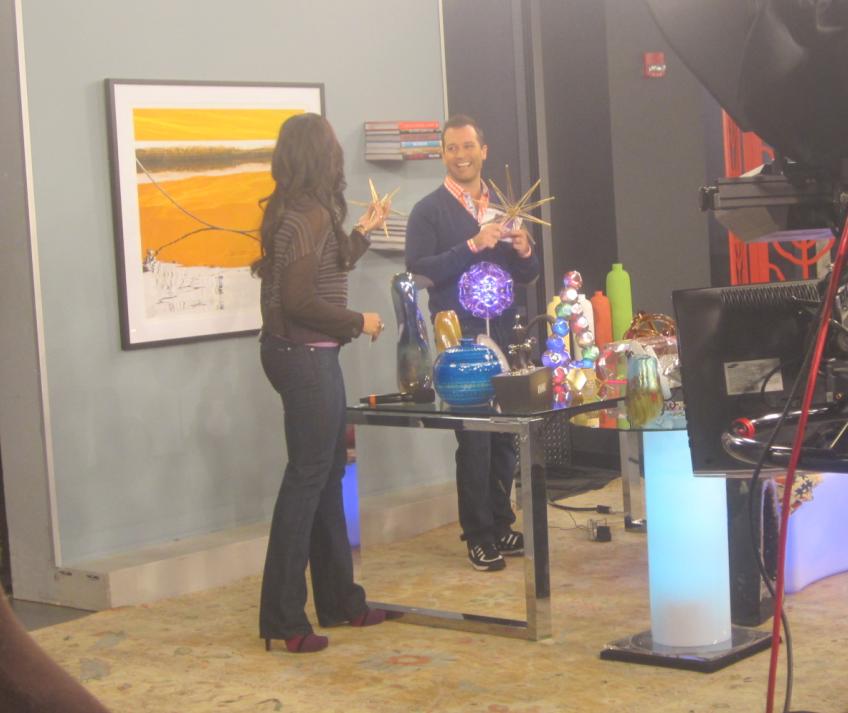 Foldable Star Sculptures
From Design Within Reach
Once you pick one of these up you'll have a hard time putting it down! They look beautiful as part of your décor and are just as fun to play with – something that will also keep your guests entertained!
Crystal Light
by QisDesign available at Eurolite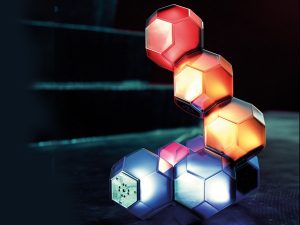 This must be one of the coolest light fixtures I've ever seen. It's another interactive item – each "crystal" is removable, allowing you to configure the light however you please, up to 16 pieces. Personalize it even more by choosing the colour you want it to glow.
Neon Furniture & Accessories
Accessories from 1212 Décor furniture from Divine Furniture Rental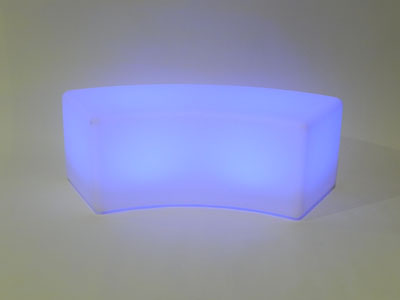 You might have read my article in New Condo Guide on Colour Trends, and if you did, you'll know that neon is back in town! 1212 décor has tons of neon lucite pieces such as boxes and trays that just have this radiance about them; they will for sure liven up any space. I also found these neon LED pieces of furniture from Divine Furniture rental that would be the highlight (literally!) of any party!
Raw Amethyst
From the Royal Ontario Museum Giftshop (ROM)
This beautiful stone from Brazil really speaks for itself. The way it glistens when the light hits it is truly stunning – it will instantly become a showpiece and conversation item in anyone's home.
Anne-Marie Chagnon Jewellery
Available through the Canadian Museum of Civilization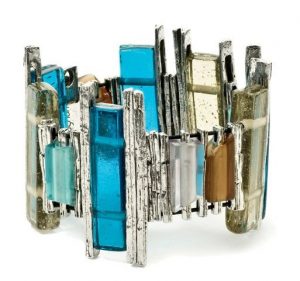 Whimsical is the best way to describe these unique pieces of jewellery made from pewter, wood, resin or glass in combination or on their own. Anne-Marie has the eye for design and always combines and shapes the materials with perfection