"Anytime you can add multiple textures in a pastel palette you create a charming inviting space with a conversational twist. By playing around with woven woods, stripes and classic patterns a whimsy cottage feel emerges with ease and modern comfort. " – Jo Alcorn
Jo started with the Vintage Wainscot wallpaper from the new Brockhall by Nina Hancock collection from Prime Walls which she paired with an Epoque White on Grey tile for the floor. A Collingwood drum shade from Living Lighting creates a third pattern for a whimsical mix of complimentary patterns.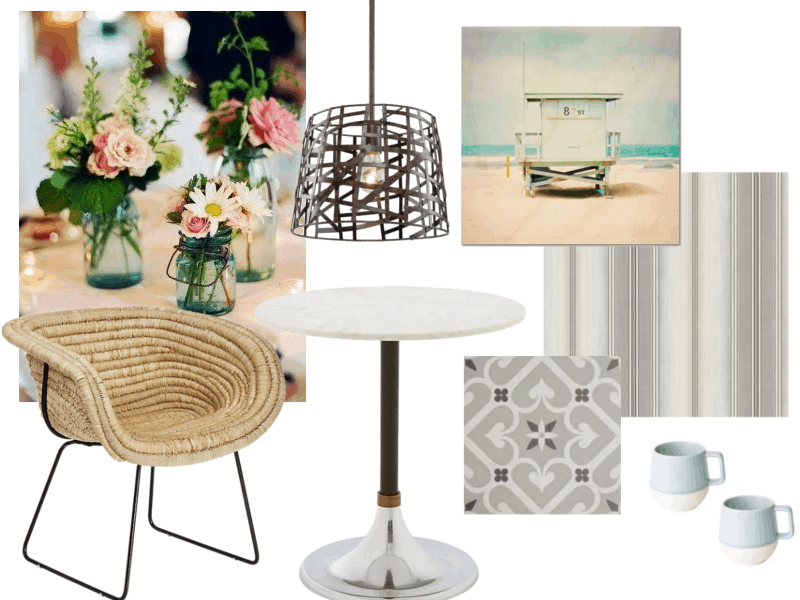 A marble cocktail table with two basket weave chairs adds both elegance and texture. Pastel mugs and floral arrangements in vintage mason jars an a soft touch to the tabletop. Finish the space with a vintage-look beachy artwork for the perfect cottage sitting area!