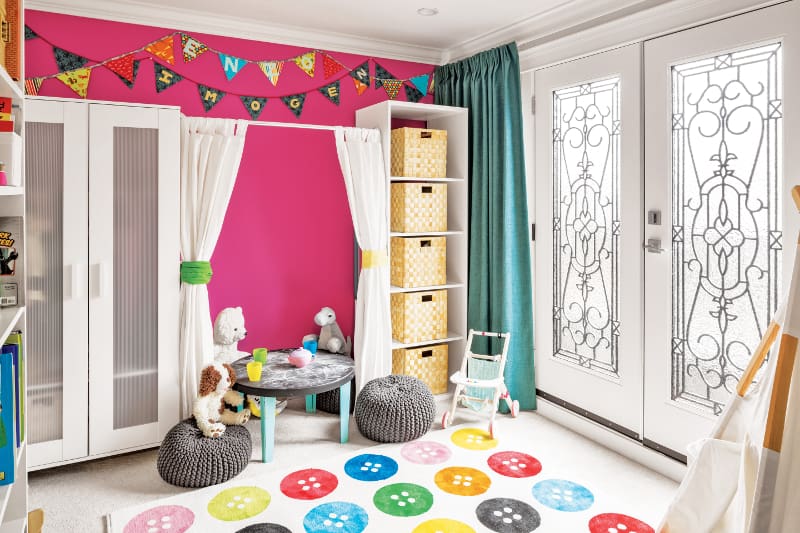 Designer Kendall Ansell transforms a bedroom into a stylish, well-organized playroom.
CANADIAN HOME TRENDS CAN YOU TALK ABOUT THE PLAY ROOM'S DESIGN?
Kendall Ansell The playroom is approximately 10' x 10' and was originally used as a bedroom. In order to improve the functionality of the room, we transformed the original closet space into a reading nook. To add some extra fun for the kids, we also turned the large wall into a stage and dressing area and the other side of the room into a tea party and play space. It was important for the space to feel bright, fun, and encourage creativity.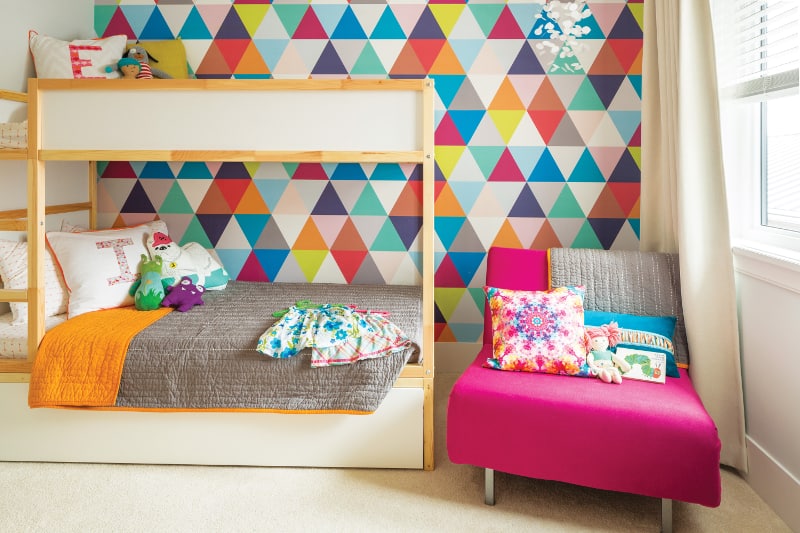 CHT WHAT IS YOUR FAVORITE DESIGN ELEMENT IN THIS SPACE?
KA Definitely the closet area. These spaces are normally used for storage so it was really fun to design a unique space with a different purpose and one that the kids will be able to love and enjoy for years to come.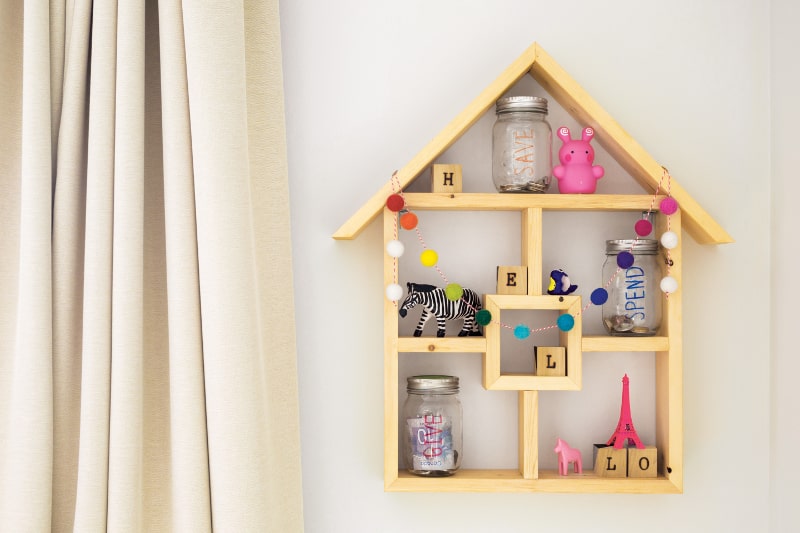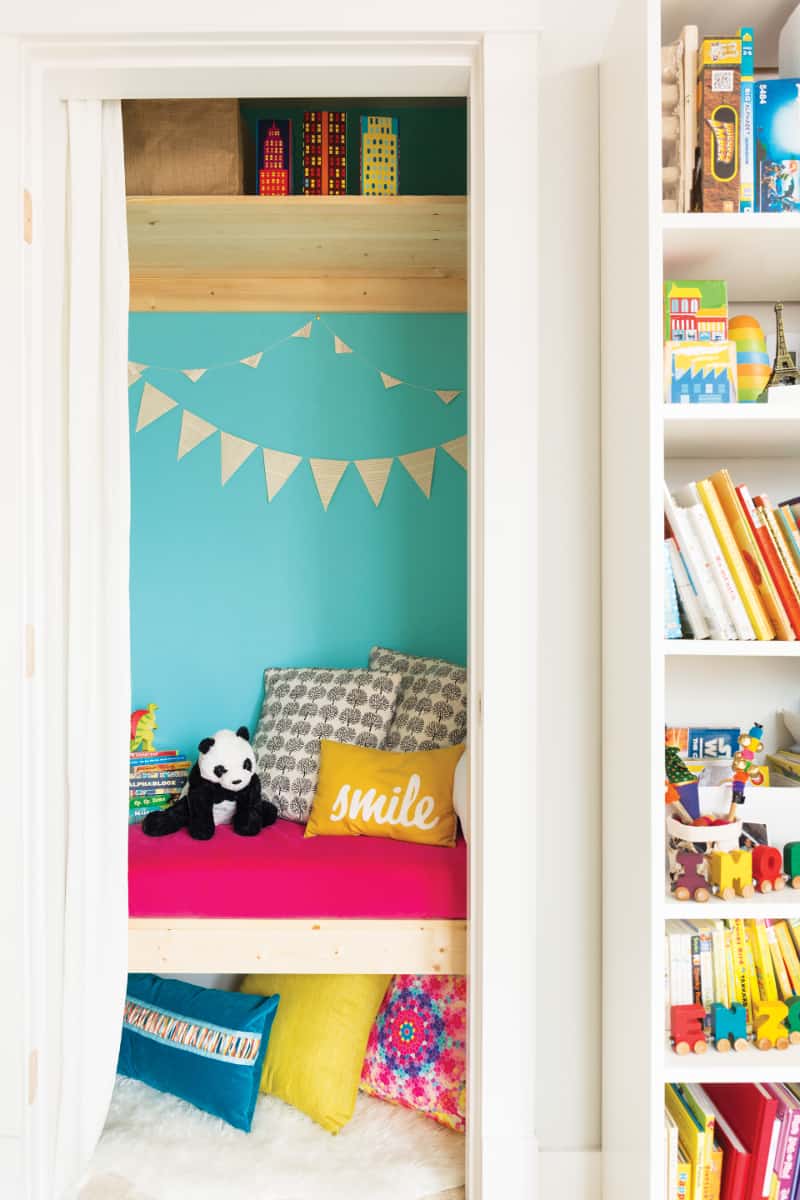 CHT CAN YOU OFFER WORDS OF WISDOM TO READERS LOOKING TO RE-DESIGN THEIR SPACE?
KA I think people can become overwhelmed with the sheer amount of stuff kids have. It's important to have designated area for things to keep the chaos in check. To do this, you can plan different areas of the room for specific activities. Of course, it won't stay this way when kids play, but it's definitely a good starting point.
Photography by Barry Calhoun
KURA Reversible Bed, Wardrobe, Multicolored TÅSTRUP Rug, and Book Shelf, IKEA
Duvet and Bedding, Overstock
Wallpaper, Murals Wallpaper
Window Curtain Panels, Bed Bath and Beyond
Fabric on Bench, Maxwell Fabrics