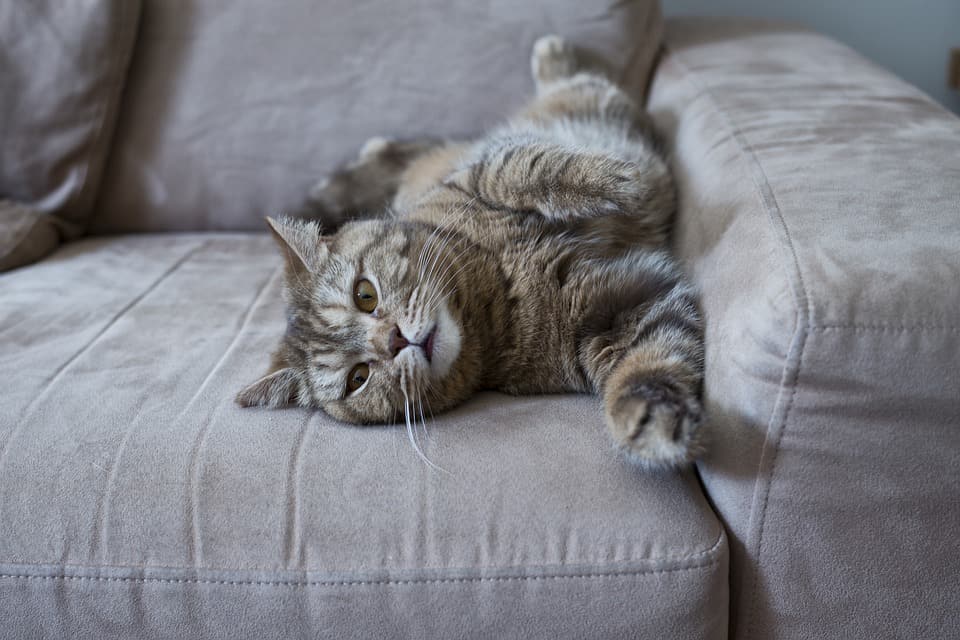 If you're of the persuasion that pets are family too, you might like this article. Scroll down for seven cat, dog, and bunny rabbit friendly ways to design and decorate your family room. 
Bare Flooring
Pet ownership 101: don't get too attached to your floors. As tiny as they are, pet claws can do irreparable damage to many types of floors, which is why it's important to select flooring with your fur babies in mind. Think: laminate, stone, tile, or concrete. 
Area Rugs 
If you've already got flooring installed, an inexpensive area rug or two can provide a welcomed buffer between your pets and the floor. Consider rugs made out of an organic material, such as sisal or seagrass. These materials are generally inexpensive so you won't have to feel bad about throwing them away when they get filthy beyond reproach. 
Go Fur-toned
Pay homage to your pet by decorating with their fur color as your inspiration. This goes for everything from your upholstery to your throw pillows to your carpet to your walls. The hope here is to work with your pet's natural shedding process rather than against it.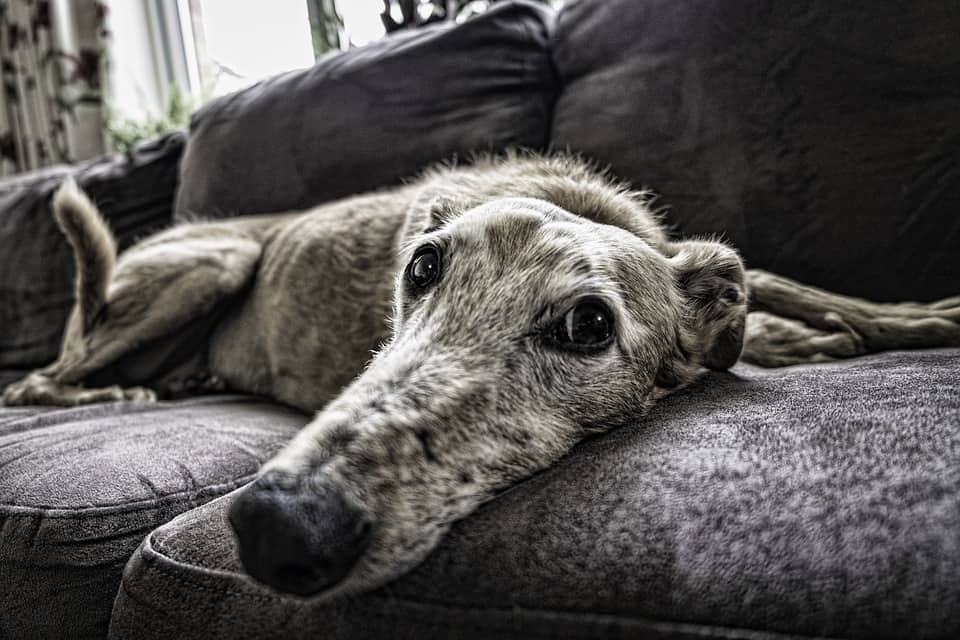 Patterns All the Way
It's no secret that patterns and textures hide stains better than their flat colored, minimal textured counterparts. Patterned, textured materials will be more forgiving of stains, meaning less stress and scrubbing for you!
Skip the Knick Knacks
If you have small children, you may have already done away with the small and fragile knick knacks that used to adorn your shelves and side tables; the same should be observed if you have pets. If you happen to be an avid knick knack collector, keep your fragile items far out of reach. 
Semi Gloss Paint
Let's face it, pets aren't always the cleanest and with flat-finish paint on your walls, difficult-to-remove smudges and dirty spots are simply inevitable. Alternatively, semi-glass, satin, or eggshell finishes are most forgiving of dirtiness, in that they are easy to wipe down without incurring visible damage.  
Give Them a Space of Their Own
Just like the two-legged members of your family do, your pets need their own space too. Designate a space for them in your family room and stock it full of their favorite things including toys, beds, and scratching posts. This way, they can join in on family movie/game night – win/win!
The following two tabs change content below.
Zakiya Kassam
Zakiya is a freelance writer/editor based out of Toronto. You can follow her on Twitter: @zakkassam
Latest posts by Zakiya Kassam (see all)