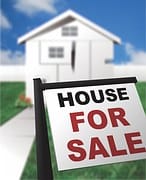 Every industry develops its own language over the years to encapsulate concepts and ideas that are more easily expressed in one word or phrase. From dentistry to carpentry, people have developed this jargon for easy reference and it truly is a language of convenience! Here are some commonly used terms in real estate:
Loads of Potential Usually means it will need lots of work to realize that potential.
Motivated Seller Bring an offer, any offer! This term is falling out of use as it really does telegraph the seller's intentions.
Ultimate in Privacy You may get lost or have to build a road to get there.
Entertainers Delight The home has good flow and may have large rooms or a bar to host people.
Handyman Special/Fixer Upper Exactly what it says; be prepared to work.
Calling All Contractors A lot like the fixer upper but a professional contractor is required.
Decorator's Paradise Be prepared, it may not be to your taste or anyone except the decorator mentioned.
Cosy Tiny, generally a small house.
Text by Joe Mancuso
The following two tabs change content below.

Joe Mancuso is an award winning realtor in the Toronto Area. He brings a wealth of business experience to the table from building and renovating here, to handling commercial properties in the US and producing Green Building products in Shanghai. Joe has always believed that the fundamental goal revolving around property is that it suits the clients needs and aspirations. Simply put, his best tip is "whether you spend $5 or $5 million on your home, it is essential that you are satisfied. The reality is that in the end, when all is said and done and everyone else goes home, you have to live there. It's your home, so it is important that you like it!"

Latest posts by Joe Mancuso (see all)