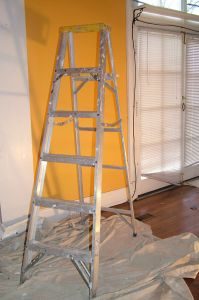 For most people the home is one of their crowning achievements as it is often their largest investment in life. Kitchens and bathrooms really are like the shining jewels featured on the necklace that is your home but as with any big ticket items there are always myriad decisions to be made. Colour for example; some prefer opals to emeralds or rubies. It could even come down to material and colour combinations; white diamonds or yellow, not to mention the high-to-low value judgements; sapphires to diamonds.
I've compiled this list to help you decide how to tackle the six most popular renovation areas each having their own return on investment or recoupment value.This shows the range of what you can reasonably expect to add to the value of your home for the hard-earned dollars and creative sweat you put into your renovation project.
Investment #1: Bathroom Renovation
Return on Investment: 75 to 100%
Investment #2: Kitchen Renovation
Return on Investment: 75 to 100%
Investment #3: Exterior or Interior Paint
Return on Investment: 50 to 100%
Investment #4: Window/Door Replacement
Return on Investment: 50 to 75%
Investment #5: Rec Room Project
Return on Investment: 50 to 75%
Investment #6: Basement Renovation
Return on Investment: 50 to 75%
The moral of the story is that, although kitchen and bath renovations can take up a larger budget, they really do make a dramatic impact. But keep in mind, like a simple strand of pearls, a fresh coat of paint in a tasteful colour is a timeless alternative that almost always helps dress a property up!
Sources: Renova/Appraisal Institute Of Canada, Canadian Home Builder's Assoc., Genworth Canada
The following two tabs change content below.

Joe Mancuso is an award winning realtor in the Toronto Area. He brings a wealth of business experience to the table from building and renovating here, to handling commercial properties in the US and producing Green Building products in Shanghai. Joe has always believed that the fundamental goal revolving around property is that it suits the clients needs and aspirations. Simply put, his best tip is "whether you spend $5 or $5 million on your home, it is essential that you are satisfied. The reality is that in the end, when all is said and done and everyone else goes home, you have to live there. It's your home, so it is important that you like it!"

Latest posts by Joe Mancuso (see all)