During a recent cottage makeover, I faced the challenge of creating a dining room in an small 5′ x 8′ space. The results were spectacular!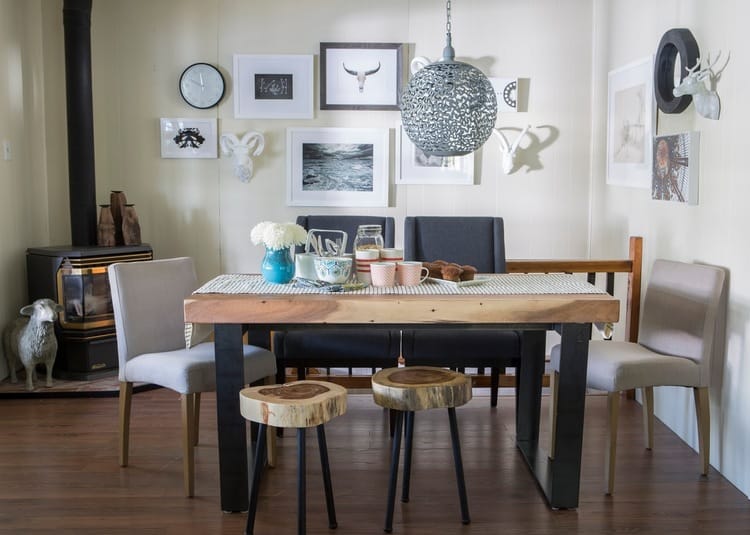 MY BEST SMALL SPACE TIP: Exploit every square inch of all space, open space and floor space and create the illusion of space with visual tricks.
Trick #1: Create a gallery wall. Use multiple smaller pieces rather then one large piece to make the room feel larger. This can be artwork, mirrors or other wall art in any combination you wish. The great hing here is that you can just keep adding to the feature wall as you find things that match.
Trick #2: For small space dining areas, I recommend chairs that tuck under the table when not in use. For the captains chairs, I also chose chairs which are thinner than usual captain chairs and tuck nicely into the side of the table. This allows more walking space surrounding the area when meals are done.
Trick #3: I love big color in small spaces. I choose bright, bold table settings to bring in strong color and make a real statement.
Trick #4: Lighting can double as artwork in a space. I choose a fixture with an understated color that gets notice without stealing attention from the rest of the room!
See more images of this space and information on sources here.