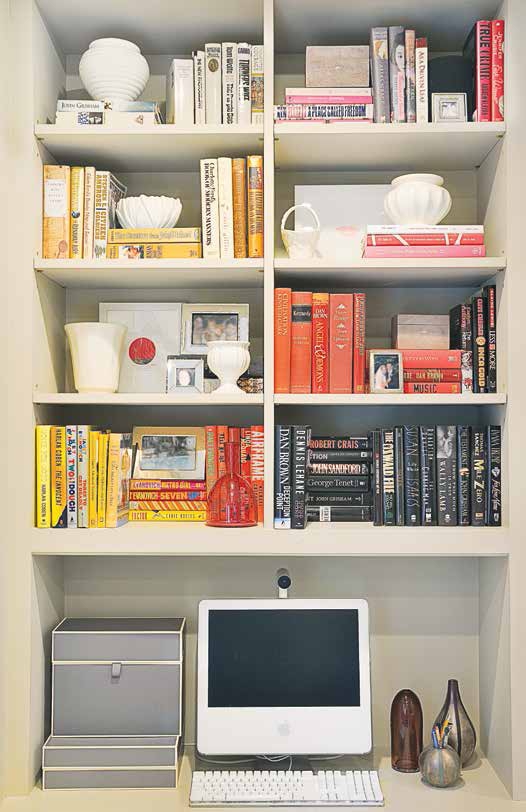 1. Clean: Remove everything from the bookcase and shelves. Give them a full wipe down to remove dust.
2. Organize: Organize books by colour. Often I remove the dust jacket when they are too bright or colourful with too much graphic detail. Use only hard cover books as they stand up better and will not have cracks in their spines.
3. Books: Arrange books in different blocking patterns on shelves; some standing straight up and others on their side to hold the vertical books in place. If you don't have enough book spines in the same colour, turn the books around to show its pages. This will create a unified neutral look for various coloured books.
4. Artwork: Incorporate artwork and/or picture frames to add visual interest on shelves. When shelves are really deep, art can help bring the eye closer to the front, rather than to the back of the bookcase. Picture frames should be placed in the same manner to create continuity.
5. Groups: Many people own small objects that have little impact when they are left on their own. However when grouped together and displayed in a bookcase, they become little treasures. Create groupings using small items to get a beautiful designer look.
Text Paul Semkuley | Photography Tim McClean – As Seen In Canadian Home Trends Magazine, Winter 2014