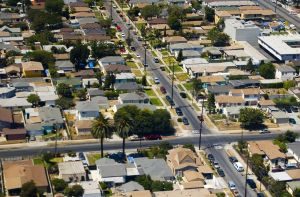 In many Canadian cities, it can be the hipsters' versus the older yuppies' pattern of growth, as the area begins to reflect the group's tastes and preferences.
Some areas are experiencing a not so subtle backlash against very modernist new builds set in very traditional neighbourhoods. Meanwhile, the classic "monster homes dwarfing the tiny homes they are built next to" scenario still plays out in newly gentrifying areas. Here are a few things to consider when buying in a trendy neighbourhood.
5 Things You'll Love
You get to ride the wave of price escalation and benefit from the ride up.
You may really fit in to the new community and develop long lasting bonds with the neighbours and area.
You get to have a hand in shaping the community – it's a fresh start.
The area may benefit in an upgrade in municipal services.
There can be a definite cool factor to living in a popular area.
5 Things You'll Hate
The price escalation can stall at some point and you may not benefit as much as you thought.
Social flux – the community and area may change.
Architectural look and feel of the area may change.
Taxes may escalate.
The street may resonate with the sounds of new construction and renos for a very long time.
The following two tabs change content below.

Joe Mancuso is an award winning realtor in the Toronto Area. He brings a wealth of business experience to the table from building and renovating here, to handling commercial properties in the US and producing Green Building products in Shanghai. Joe has always believed that the fundamental goal revolving around property is that it suits the clients needs and aspirations. Simply put, his best tip is "whether you spend $5 or $5 million on your home, it is essential that you are satisfied. The reality is that in the end, when all is said and done and everyone else goes home, you have to live there. It's your home, so it is important that you like it!"

Latest posts by Joe Mancuso (see all)