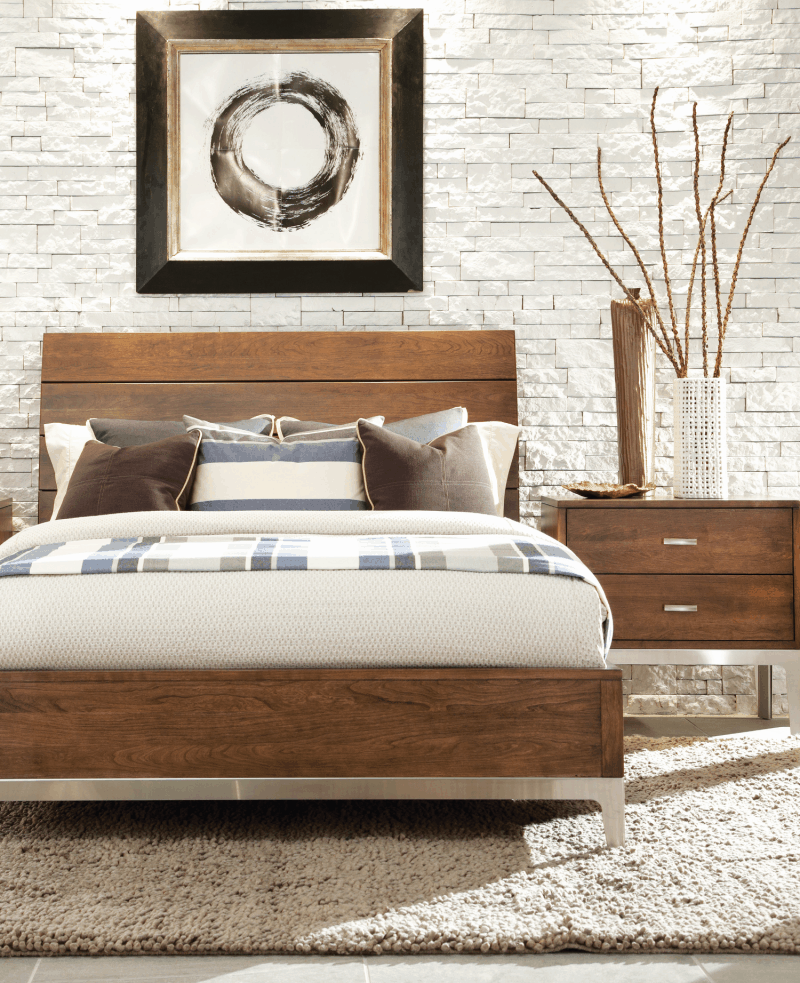 WHAT INFORMATION SHOULD I BRING WHEN SHOPPING FOR BEDROOM FURNITURE?
Bedroom furniture is an investment you'll want to enjoy for years to come so it is important to ensure the furniture you select fits both the size and feel of the room. When shopping for furniture, you'll want to have dimensions of the bedroom with door and window placements and architectural features. You'll also need to know the height of your windows from the floor. This information ensures the furniture you choose will fit into your room. You'll also want to bring along samples of colors in the room including existing furniture, wall colors and window treatments. Don't trust your eyes, as colors will appear different when not together so bring samples if possible!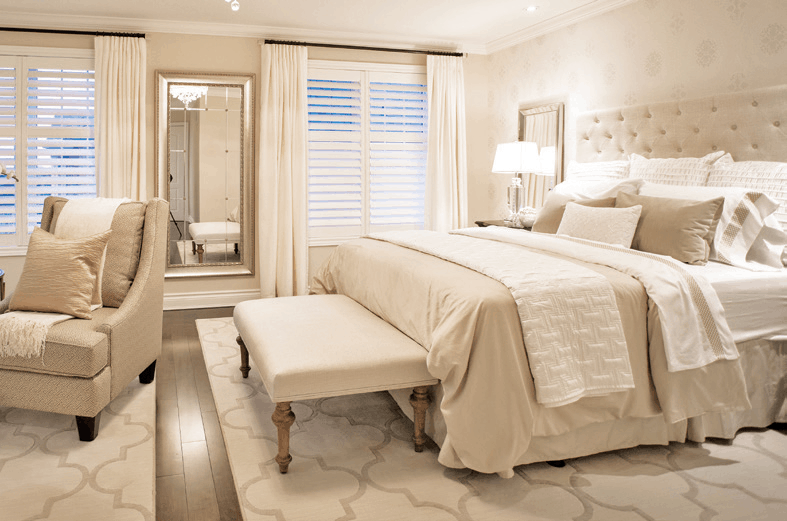 WHAT SHOULD I CONSIDER WHEN CHOOSING DRAPERY?
When selecting drapery for a bedroom, it's important to consider both style and function. You want to create a cohesive look that will work well with the rest of the room but you also need consider how the space will be used. I recommend layered drapery to allow for flexibility. Sheers, blinds or roman shades will offer light filtration and privacy for daytime activities like getting dressed and applying make up. Adding a heavier layer with fabric drapes and proper lining will allow you to control the light in the room when you want to sleep.