Who says you have to sacrifice fashion for function? For my latest makeover project, I wanted to strike a balance between style and organization to create the perfect walk-in closet. I called in organizing guru, Clare Kumar, to help make sure we ended up with a space that was functional and looked fantastic.
I love adding drama to small spaces, so I wanted to make sure the walls made a statement to truly set the stage for a fabulous walk-in closet. For the closet hanging and storage unit, I looked to the Cutler Modern Living line. The sleek and open design was what first attracted me. When I found out Cutler was a Canadian company, and that the designs are customizable to fit any space, I was sold.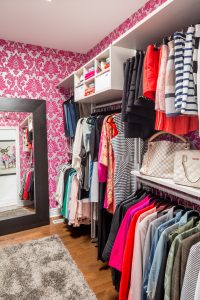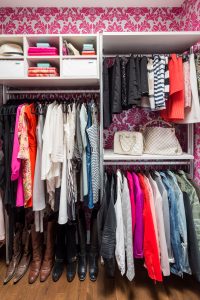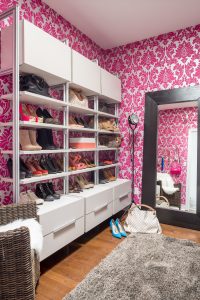 I wanted to create a galley-style closet with a dressing mirror in the middle to maximize space. We created hanging space on one side for all work and event clothing. To balance the closet and add that wow-factor when you open the door, a fabulous accessory wall of shoes, bags, jewellery and sunglasses was created. Space Solutions did a fantastic job of installing the system in under a day. Cubbies provide compartmentalized spaces for clutches, scarves and hats.
Clare suggested unifying the hangers to only two types in one colour palette to dial down the closet noise and make the clothing easy to view. Neatfreak's black and silver flocked hangers are ideal for tops, pant and dresses. Hangers with easy-to-open clips are perfect for hanging skirts and dress shorts. As a designer, Clare spoke right to my soul when she taught me a simple trick to make your closet stylish: colour blocking your clothes. This trick makes your space seem less cluttered and makes getting dressed a breeze.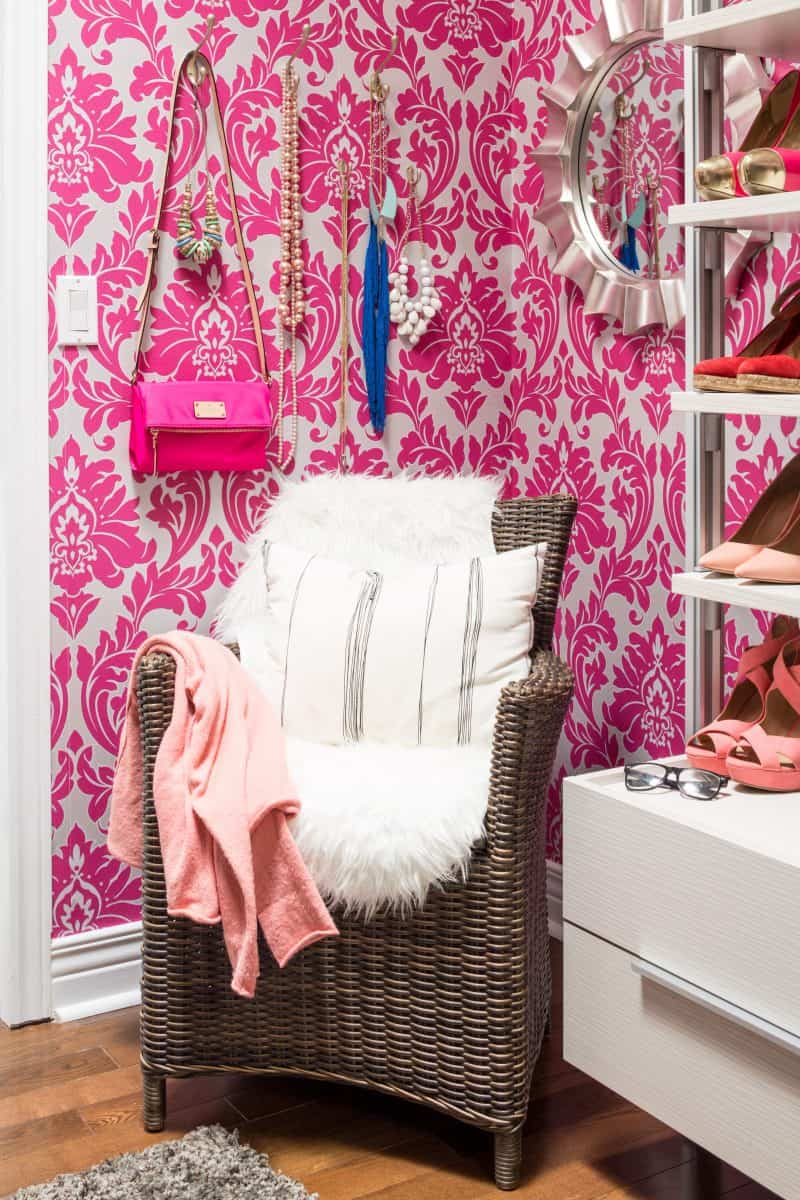 I added simple hooks to the wall to provide easy eye-level access to a bold and beautiful accessory collection that won't get tangled or lost in a drawer. Displaying the collection also adds some fun to the space. I used regular hanging hooks from Canadian Tire and added a chair next to it. We always need a place to put on our shoes or to throw our clothes while putting our outfits together.
Mirrors are essential in a dressing room. I added a second mirror right by the necklaces to make it easy to choose the right accessories. As an added bonus, mirrors make small rooms seem larger.
Don't forget lighting. Often overlooked, lighting can add drama to your room. I added a great track light and a fun affordable floor lamp from Canadian Tire.
It was hard to find just the right size rug for this odd shaped room. I did a little DIY project to cut a shag rug to the size I wanted. The shag disguises the cut edge, creating the perfect rug for any sized room.
Make sure to have fun with your small spaces. You can have your dream closet by balancing efficiency and style.
The following two tabs change content below.

Canadian Home Trends' Style Editor, Jo Alcorn, Principle Designer and Founder of
Alcorn Home
. Jo has over 15 years experiences as a celebrity interior and home product designer, expert instructor, corporate ambassador, TV personality and a strong female entrepreneur, Jo has created a fabulous fan following. To add to credentials, she is a style editor & writer for multiple publications and blogs, a public speaker, and an avid animal/environmental advocate.

Latest posts by Jo Alcorn (see all)