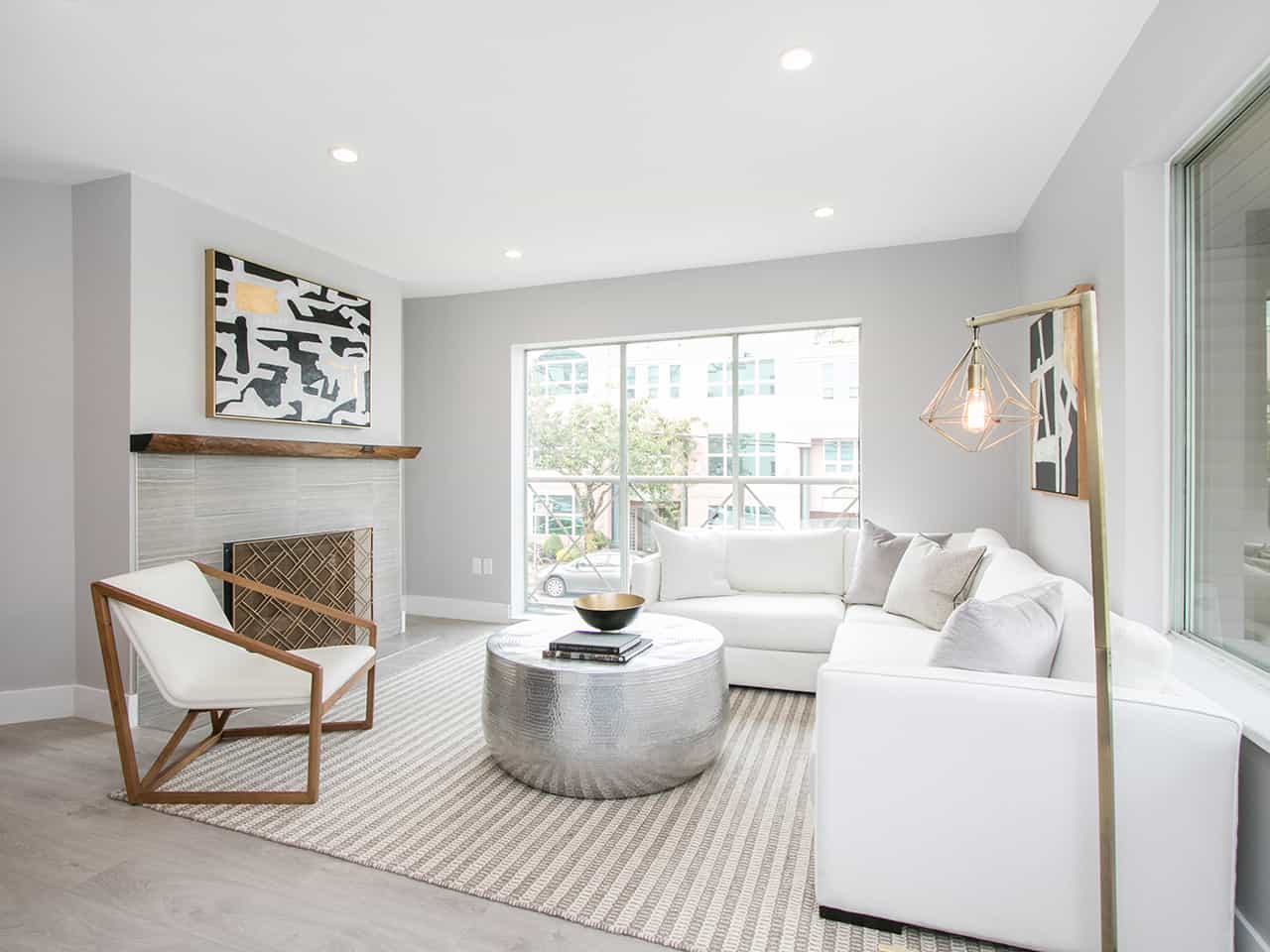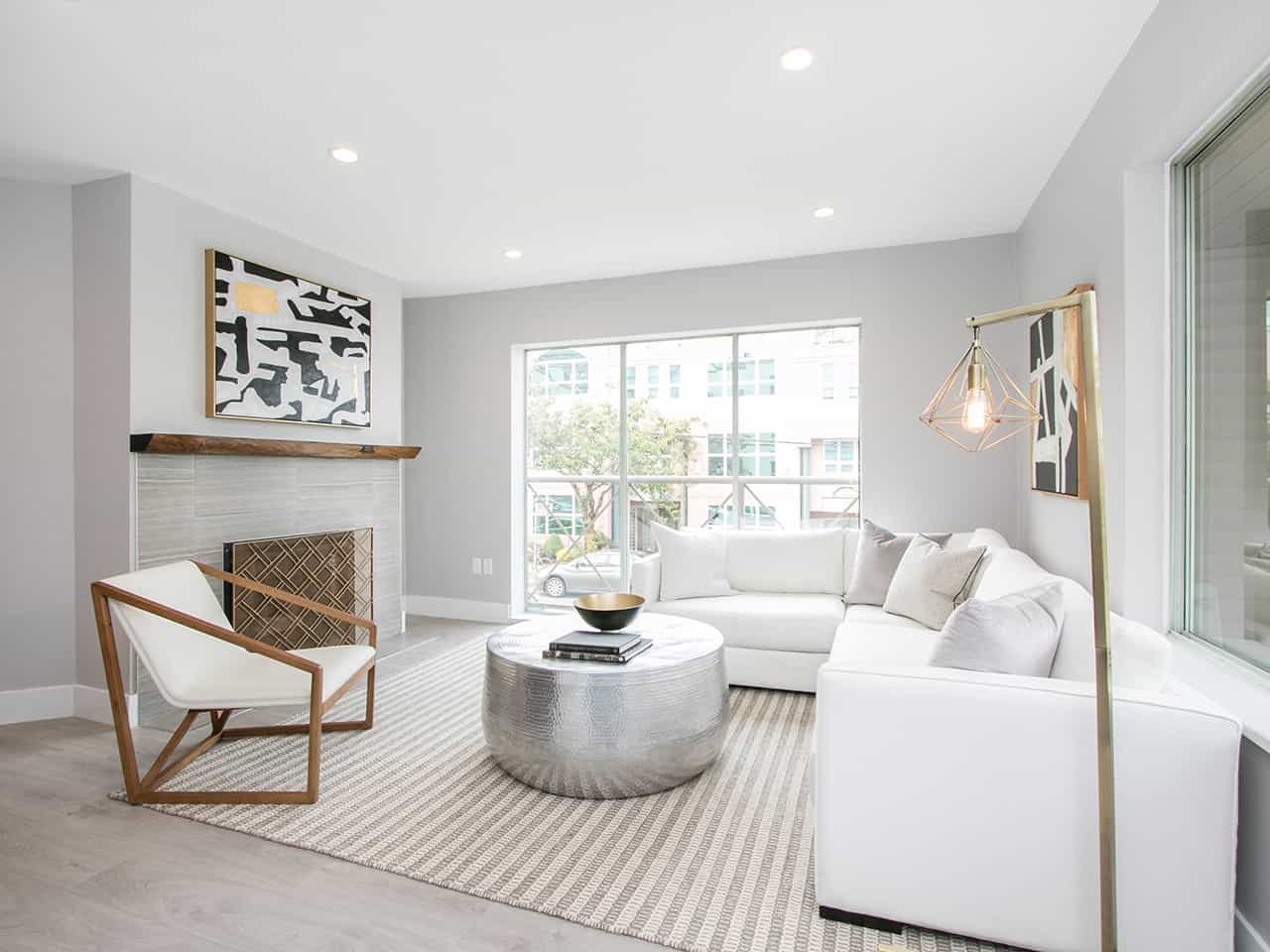 Hussain Khatheer from Vancouver General Contractors takes us inside a modern yet cozy Vancouver condo renovation and shares his tips and insights for your next condo renovation as well.
 CANADIAN HOME TRENDS CAN YOU TALK ABOUT THE DESIGN AND LAYOUT?
HUSSAIN KHATHEER The original space had a small, enclosed kitchen that did not reflect the client's lifestyle. We removed the wall to create an open concept kitchen ideal for cooking and entertaining.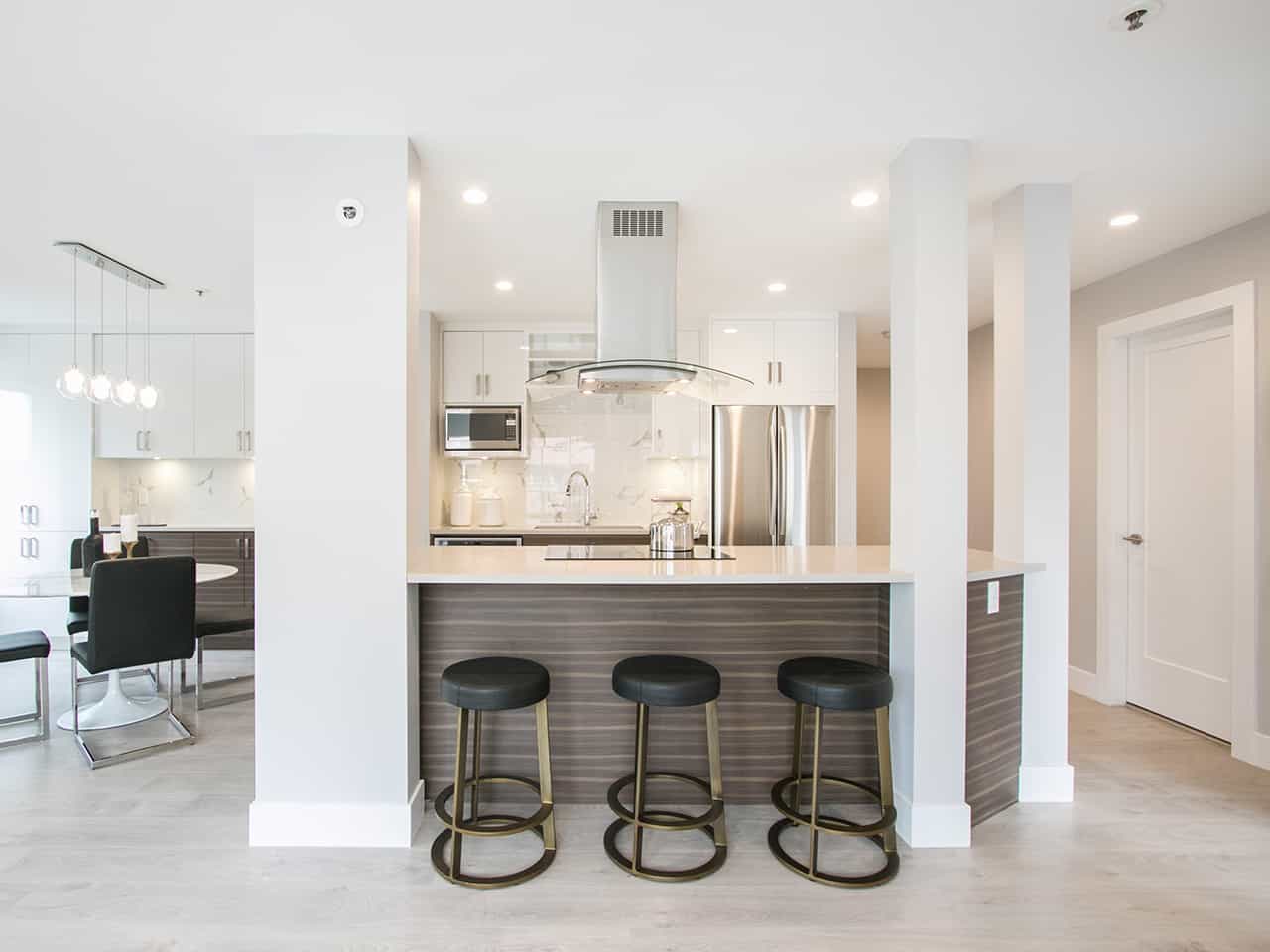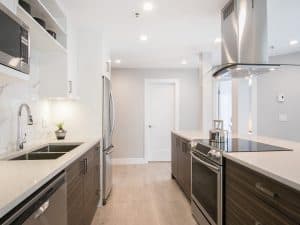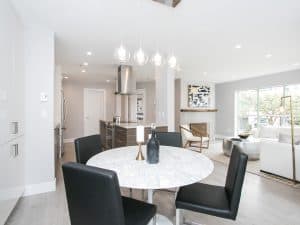 CHT WHAT INSPIRED THE OVERALL DESIGN OF THE SPACE?
HK We wanted to create a bright and welcoming space with this Vancouver condo renovation. We used cooler tones of white and gray but accented the space with dark wood features to add warmth and make it feel homey.
CHT WHAT IS YOUR FAVORITE DESIGN ELEMENT IN THIS CONDO?
HK Our favorite design element is the live edge fireplace mantle. The dark wood tones in the mantle reflects the dark tones from the kitchen to give the space a cohesive look.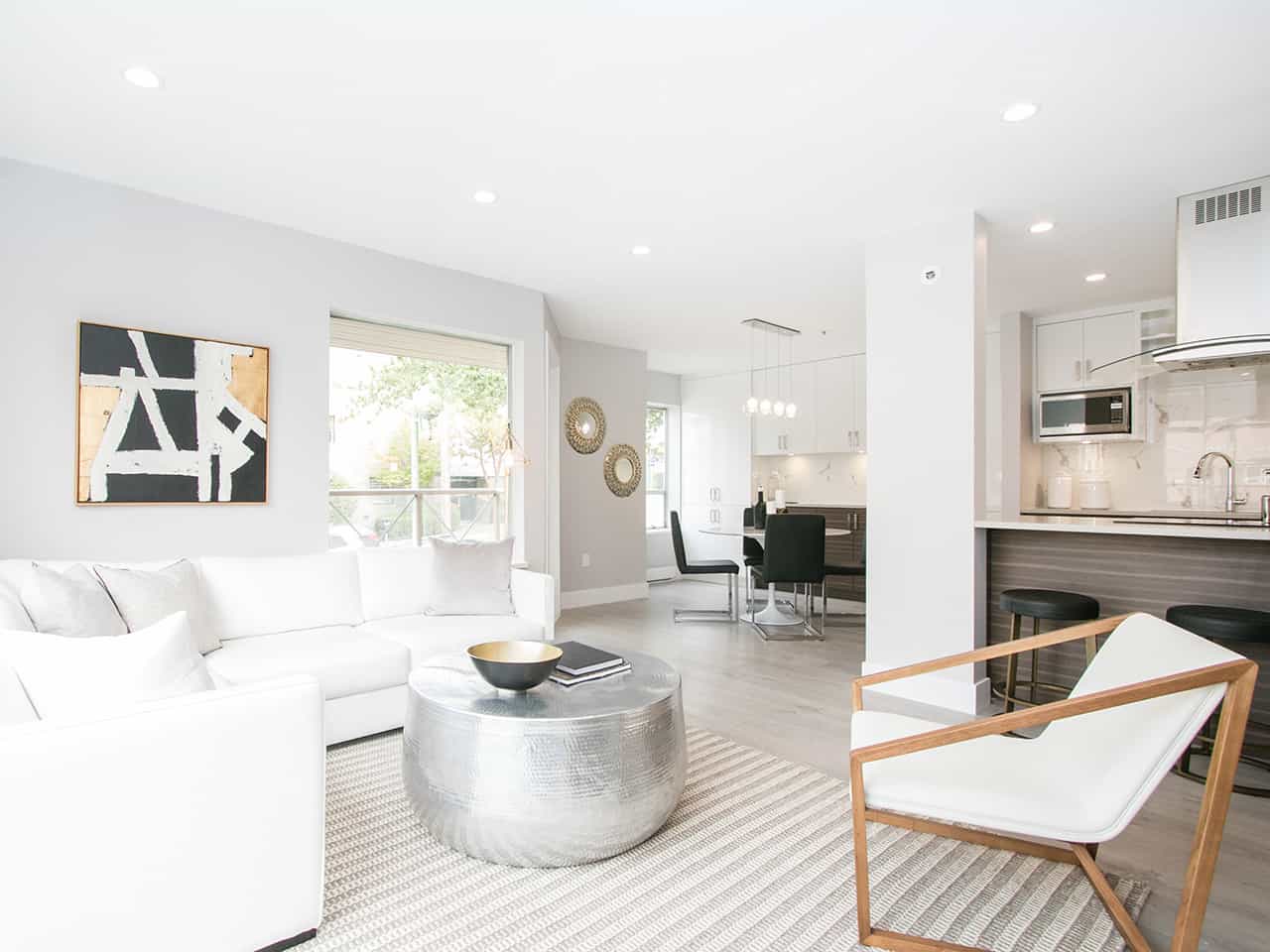 CHT WHAT IS A COMMON MISTAKE PEOPLE MAKE WHEN REMODELING?
HK A common mistake is choosing individual pieces of tile and other finishes without considering the overall color scheme. A cohesive palette creates continuity and ties the entire space together.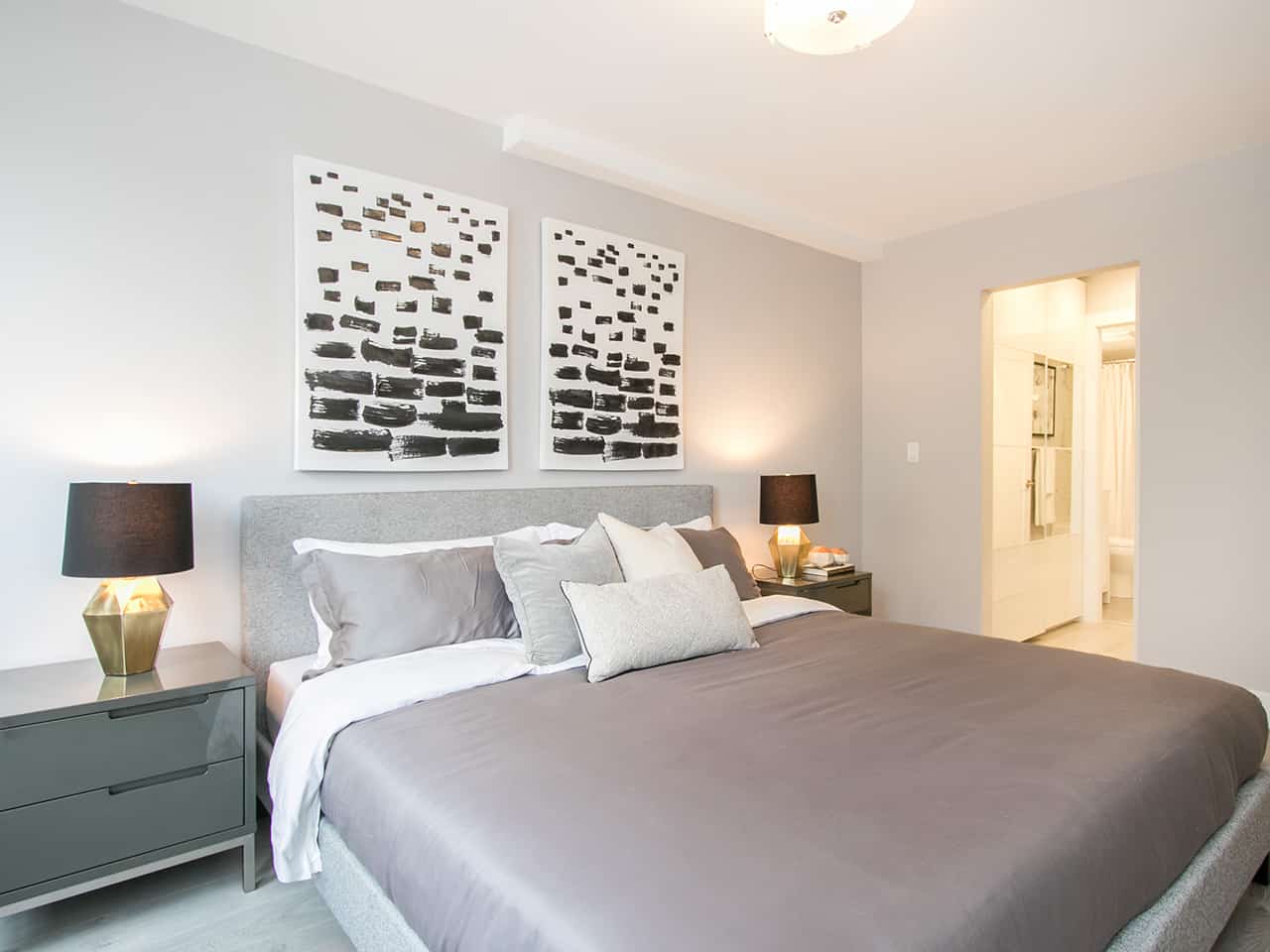 CHT WHERE DID YOU SAVE AND WHERE DID YOU SPLURGE?
HK We splurged on the project by removing a load-bearing wall and installed a beam in order to create an open concept kitchen. We used a significant amount of tile and we were able to save money by opting for a marble look porcelain tile for a high-end look without the expensive price tag. – Vancouver General Contractors, www.vancouvergeneralcontractors.com