I was on BT this week talking about Savvy Multifunctional pieces; take a look at these amazing products and how they transform, it's like a magic show!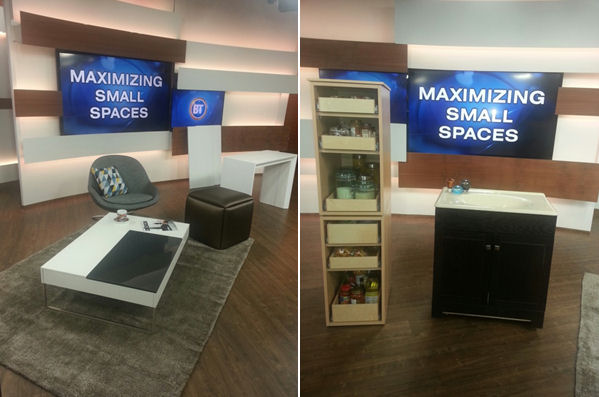 Multifunctional pieces are a key component in small space design. Even though you don't feel you have the room for certain pieces, you would be amazed that you do once you see how compact furniture pieces can be! Just because you have a small space doesn't mean you won't be able to entertain anymore. It's all about pieces that can transform when needed.
Take a peek at these well planned/designed multifunctional pieces that can be introduced in many small spaces: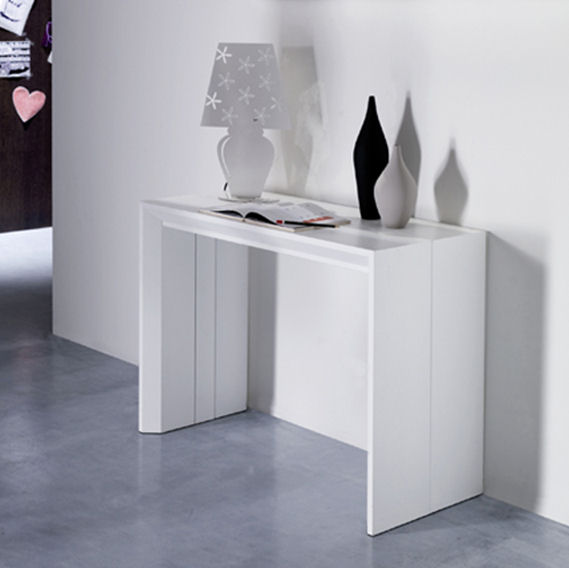 Would you ever think that this console table could turn into this?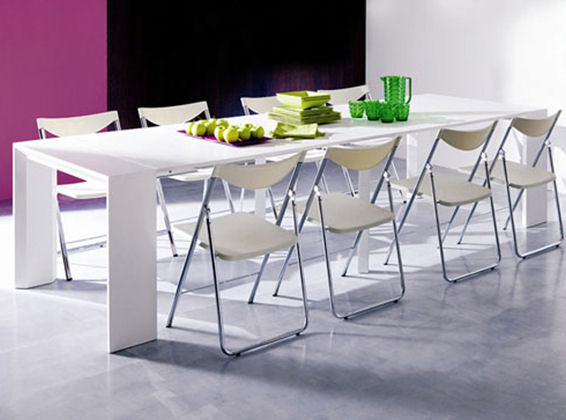 Check out the video to see how easy it transforms.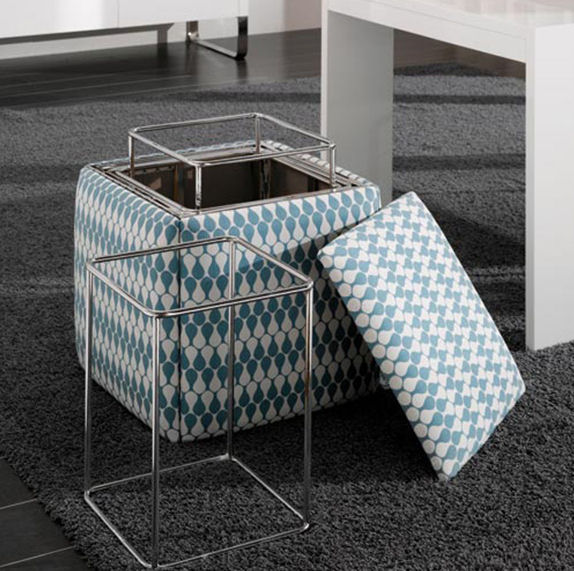 Seating for five anyone??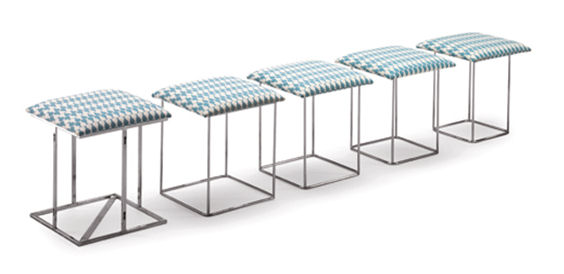 Check out the video to see how easy it transforms.
How many of you either don't have room for a dining table or just prefer to eat in front of the TV? Then you need this . . .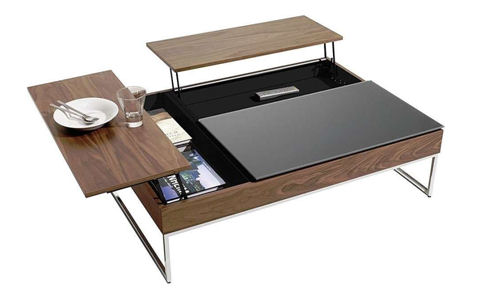 Offers more storage within a room plus table space just at the right height to enjoy your meal while relaxing on your sofa. Also great for the kids to do homework, or activities.
When you're not using it for the tabletop option it is a sleek and stylish coffee table!
Comes is three the colours from BoConcept.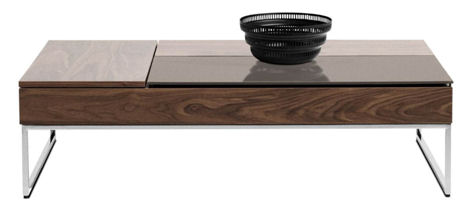 Stylish folding chairs are a great solution to add seating space when entertaining- from BoConcept.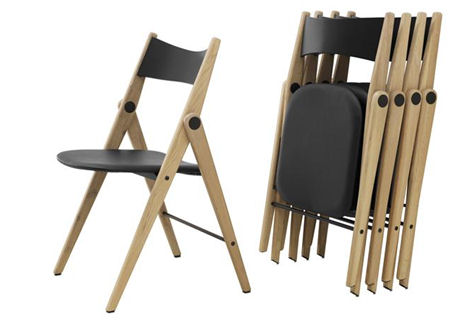 When it comes to small spaces who couldn't use more storage?!
Custom built-in shelving is more affordable than you think and utilizes often wasted cupboard space. It can be made to fit in any existing cupboard, cabinet or closet. And it is Canadian Made from Gliding Shelf!!
So don't get frustrated over your small space; you would be amazed on how many design options are available to make your size-challenged rooms work for you!!
Until next time,
Jo Alcorn
The following two tabs change content below.

Canadian Home Trends' Style Editor, Jo Alcorn, Principle Designer and Founder of
Alcorn Home
. Jo has over 15 years experiences as a celebrity interior and home product designer, expert instructor, corporate ambassador, TV personality and a strong female entrepreneur, Jo has created a fabulous fan following. To add to credentials, she is a style editor & writer for multiple publications and blogs, a public speaker, and an avid animal/environmental advocate.

Latest posts by Jo Alcorn (see all)