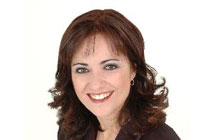 Hi Reena,
I have a situation that has me stumped. My son built models in his bedroom, using woodworking glue for some of them. When he moved out (eventually!) we found a glue spill which dried into the carpet (perhaps many months, or even years earlier). Most of my research suggests that when glue has dried, removal is not possible. I would appreciate any suggestions you may have. Thank you, Mike
Hi Mike,
Let me share a little story with you: I asked all of my extended family members to bring me their stained clothing, because I like the challenge of tackling stains in my spare time. All of the stains were removed with the exception of one. My sister-in-law gave me a shirt with Gorilla Glue on the front. I tried for weeks to remove the mess and although admittedly the spot is now smaller, it is still there. The moral of the story: Dried glue on fiber is sometimes impossible to remove. You are best off cutting away some carpet fibers (from an inconspicuous area) and gluing them on top to hide the damaged area. The good news is that when you use woodworking glue to tack the new fibers in place…you know it will hold. Some people recommend removing glue with solvents, this has a low success rate on old glue and can be very dangerous because solvent fumes near a pilot light can start a fire. You can use boiling water or boiling vinegar to remove some glues but this will not work for all glues.
 Dear Reena,
What is the best way to store chocolate? I am a kindergarten teacher and received too much chocolate candy from my students. What should I do with the leftovers? Elsa
Dear Elsa,
Unfortunately this letter is difficult for me comprehend, because in my world the words "too much and leftover" don't belong in the same sentence as chocolate. If it were me, I would of course store the chocolate in my stomach because I would eat it.
For people who don't share my love for the best food ever created; store chocolate in a cool, dry place in its original wrapping or wrapped in foil. Avoid storing chocolate in the refrigerator. Milk and white chocolates will keep this way for about a year. The darker varieties will keep for several years.
If over time the chocolate develops white or gray "clouds" or "blooms" on its surface, the cocoa butter has separated. In this case the chocolate is still fine to use especially if you plan on melting it. You can also freeze chocolate by wrapping it and placing the chocolate in the refrigerator for one day prior to freezing. If you notice it starting to condense, open the bag and place a paper towel on the chocolate to absorb the moisture. Leave the chocolate there for an hour, remove the towel and rewrap. Place the chocolate in the freezer. To thaw, place the frozen block of chocolate in the refrigerator for one day to prevent the formation of condensation on the surface, which in turn will lead to sugar bloom.
Hi Reena,
How can I remove tar from clothing? I somehow got what I think is tar on my groomsman wedding pants for our April 2010 wedding!  They are a micro polyester material.  We tried a Tide removal stick, which smeared it and also some other industrial cleaner, that didn't work either. Then we machine washed, but didn't dry the pants. No luck. Do you have any suggestions?  Thanks so much! 
Hi Todd,
Providing the stain was not set by the heat of the water, this little trick should get those pants wedding ready. Spray the area with PAM cooking spray. Wipe off all tar. Next and this is very important. Soak the area with Dawn dish soap and water. Leave for a few hours and make sure tar is gone. Wash the pants as usual. Repeat if stain remains. Happy Wedding!
Hi Reena,
I really enjoy hearing you speak on radio and in person. I bought a hot water bottle but I can't use it because the latex smells too strong.  How can I get rid of the smell? Thank you, Lorene
Hi Lorene,
Begin by bringing the bottle outside; freezing temperature does wonders for killing odors. Also, in order to relieve yourself of this annoying scent; sprinkle baking soda and water into the hot water bottle. Let sit for a few hours and rinse with vinegar or vodka or toothpaste and water. If the smell remains you will likely be stuck with the stink until it wears off over time.
Chewy Cookie Secrets:
Avoid using too much flour in your recipe.
Do not over mix the dough.
Bake cookies the minimum amount of time, even though the center may look slightly under baked.
Store soft cookies in an airtight container with an apple or a piece of bread.
Do not store soft chewy cookies with crisp type cookies.
Reena Nerbas is a highly popular professional speaker and the author of three national best sellers, "Household Solutions 1 with Substitutions", "Household Solutions 2 with Kitchen Secrets" and "Household Solutions 3 with Green Alternatives". Books and Household Solutions 1, 2 and 3 Cooking/Cleaning Gift Packs are available on-line or by calling: 204-320-2757.
By: Reena Nerbas
The following two tabs change content below.
Canadian Home Trends magazine gives you a personal tour of the most stunning homes and condos across Canada. You'll be inspired by a selection of accessible home décor products, trend reports, simple yet stylish DIY projects, and much more. In each issue, you are given the tools to recreate designer spaces you've always dreamt of having at home, in-depth renovation and design advice, colour palette and furniture pairings, and Canada's best places to shop.
Latest posts by Canadian Home Trends (see all)