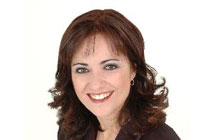 Dear Reena,
Some people say that coupons are a thing of the past. Do you think that clipping coupons is time well spent? What are some tips on smart ways to save money using coupons? Mary
Hello Mary,
When you are a frugal person count it as a blessing for your entire family! Start by collecting coupons for items that you normally purchase. Refrain from clipping coupons just for the sake of saving money. Organize your coupons into a photo album so that you can see what you have. Save your coupons until products are on sale, unless the coupon specifies otherwise you can stock up on items and save a bundle if you use the coupons when the items are already sale price. Unless otherwise stated on the coupon, combine manufacturer's coupons with store coupons. Do not feel that you need to use store coupons immediately, many 'in store coupons' are good for several months and can be combined with other offers. If you do collect coupons for items that you normally would not buy, exchange them with a fellow coupon collector. Participating in a coupon exchange club can expand your coupon collection and ultimately save you money at the grocery store. If you do not know where to join a coupon exchange, start your own. Be careful when signing up for coupon deals on the Internet, some sites offer worthless promises to save you money, just to capture your e-mail address. It is sometimes wiser to go directly to the manufacturer's web site and check for coupons.
Hi Reena,
What is bleach and is it harmful to use as a household cleaner? Tamra
Dear Tamra,
Bleach is a chemical compound derived from natural sources used to whiten and kill bacteria and mold. Simply put bleach works by the process of oxidation. While you don't need to garbage all of your bleach cleaners you may want to consider alternative choices. To some people, homes just aren't clean if they don't smell like bleach but keep in mind that chlorine in the home can be a pretty nasty product not only for yourself but for pets as well. Hydrogen peroxide is one option, it is made up of hydrogen and oxygen and in low concentrations it works well as a disinfectant and antiseptic without the smell and potentially harmful effects of chlorine bleach.
Just as a side note: Asthma rates in children under the age of five has increased more than 160% from 1980-1994. Many hospitals now a days are using peroxide based cleaners instead of bleach.
Good day Reena,
Your book series is a fountain of useful tips; I have bought several as gifts for family members. Here's my dilemma, my car reeks! It smells like its 50 years old. I wash the outside once a month but never bother with the inside what can I do to cover up the musty smell. I have to give my boss a ride to the airport next week and I am embarrassed to pick him up. Do you have a quick fix? Thanks, Lloyd
Hi Lloyd,
The time has come to clean your car interior but have no fear it won't take long. Number one, vacuum the interior and number two use soap and water to clean the floor mats. Number three wipe all leather or vinyl with a good quality micro fiber cloth as well as the dashboard to zap dust.
Next make your own car jar freshener. In a pot boil half cup water. Add two packages unflavored gelatin. Stir for 5 mins. to dissolve. Add two drops food coloring (optional) and 1 tbsp. salt (to prevent mold). Pour half cup cold water into the pot and stir. Pour solution into a clean jar and add essential oils or other bottled scents. Or if you are really in a hurry, drop essential oils onto a piece of cardboard or a scrap piece of fabric and place it somewhere in the car. The more essential oils on the cloth, the more powerful the smell so be sure to choose a fragrance that you can live with.
Fabulous Feedback from Reader:
Dear Reena,
In a recent column, you answered a letter about preventing ballpoint pens from drying out. I think that I can help with a trick learned from my dad. The ink doesn't actually dry up in the pen. Ink dries at the tip around the ball of the "ballpoint." You can save a dried up pen by holding the tip briefly in a flame. This melts the dried ink and the ball will move freely again. Take care, Michele
Tips for People Ache'n for Bacon:
Pull bacon apart with ease. Refrigerate for 2 hours. Place the package of bacon on to the counter. Roll bacon into a tube from short end to short end. Hold it for one minute. Unroll and unwrap, your bacon should now pull off and separate quickly.
Minimize bacon shrinkage by running bacon under water before frying.
Instead of frying bacon, bake it! Line a baking sheet with foil or parchment paper. Lay bacon pieces on the foil with the pieces just touching. Bake in a preheated 400 degrees oven for 15-20 minutes depending on personal preference for crispiness. Remove from the oven and serve.
Bacon grease can be frozen for future use however, unless you have a steady supply of bacon grease on hand that you can't use up fast enough, you can just keep it in the refrigerator. Pour off cooled bacon grease into a thick glass jar or mug and refrigerate, topping it up with fresh bacon grease as you have it. Refrigerated bacon grease lasts for months and months with no problem. If bacon grease goes rancid, you'll smell it.
If you don't want to eat bacon grease, check out recipes for making soap using bacon grease.
Reena Nerbas is a highly popular professional speaker and the author of three national best sellers, "Household Solutions 1 with Substitutions", "Household Solutions 2 with Kitchen Secrets" and "Household Solutions 3 with Green Alternatives". Books and Household Solutions 1, 2 and 3 Cooking/Cleaning Gift Packs are available on-line or by calling: 204-320-2757.
I enjoy your questions and tips, keep them coming!
Check out my web site! www.householdsolutions.org
For all of your home improvement needs please contact my friend Shell Busey at www.housesmartcentre.com
To read more household solutions visit: www.CanadianHomeTrends.ca
The following two tabs change content below.
Canadian Home Trends magazine gives you a personal tour of the most stunning homes and condos across Canada. You'll be inspired by a selection of accessible home décor products, trend reports, simple yet stylish DIY projects, and much more. In each issue, you are given the tools to recreate designer spaces you've always dreamt of having at home, in-depth renovation and design advice, colour palette and furniture pairings, and Canada's best places to shop.
Latest posts by Canadian Home Trends (see all)