Sneak Peek: Find this trend report and more our 2014 Colour & Trends Issue – on newsstands January 15! Subscribe to our digital edition for easy access and 20% more content!
Porcelain is a trendy material and we will be seeing it used in various applications this year.
Gorgeous, modern ways to incorporate porcelain finishes into your décor.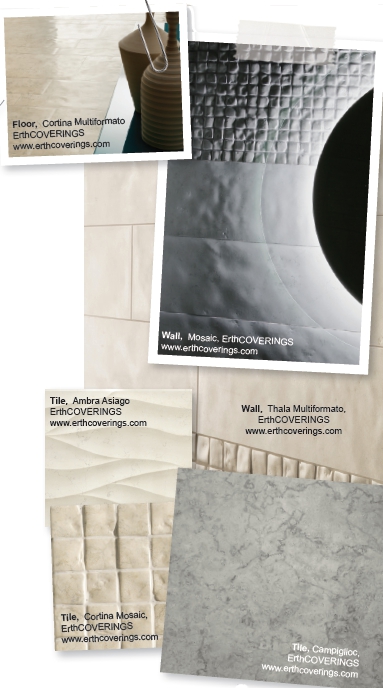 Product Profile: The MEMENTO COLLECTION offers stylish, timeworn "stone" in a porcelain tile.
WHAT High-end Italian porcelain with the look of timeworn stone.
WHO This gorgeous porcelain collection is designed by Giovanni Barbieri, produced by Italian porcelain manufacturer, Ceramica Vallelunga and distributed through ErthCOVERINGS.
WHY WE LOVE IT The new Memento collection is the first time a timeworn stone "finish" has been successfully replicated on porcelain tiles, offering an affordable alternative to stone. The collection is made from rectified porcelain. Traditionally, tiles are cut prior to firing which can lead to inconsistent shrinkage. Rectified porcelain is cut after being fired resulting in consistent dimensions that makes it easy to decorate with. Complicated tile work and thinner grout lines are easily achieved with the Memento collection.
THE COLOURS The collection includes four colour options: Campiglio, Asiago, Thala and Cortina. The Memento collection also offers full-body colour. Each piece is one solid colour rather than a colour printed surface. This means chips that may occur from normal wear and tear over the years are much harder to see because the colour underneath is the same colour as the surface.
THE SCOOP The Memento collection includes a 2"x 2" mosaics, 12" x 24" standard tile, 18" x 36" tile, 24" x 24" tile and 24" x 24" Ambra wall tiles. Pieces can be ordered individually or in pattern groupings for a designer finish.
FIND IT Visit www.ErthCOVERINGS.com to find a dealer in your area.
Trendy Finds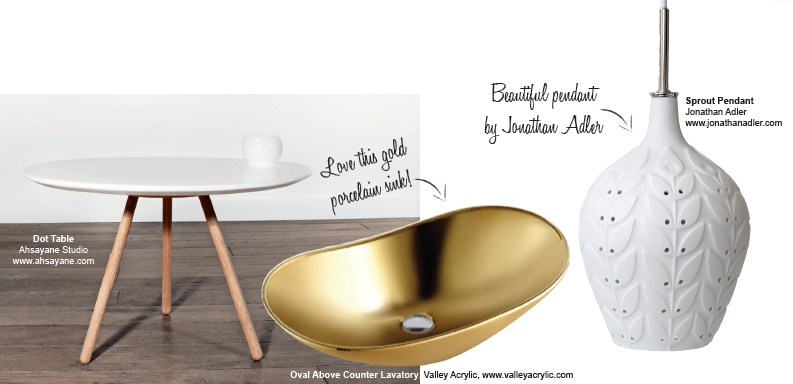 Sources: Ahsayane Studio, Valley Acrylic, Jonathan Adler
The following two tabs change content below.

Crystal Williams
As Online Editor for Canadian Home Trends Magazine, Crystal has a passion for design and decor. She enjoys browsing the web to find new, exciting decor ideas, DIY projects and unique products to share with her readers. With formal training in graphic design and a background in the event planning/design business, Crystal looks at design from all angles to give readers a fresh perspective.

Latest posts by Crystal Williams (see all)