Throw pillows are a great way to quickly update your decor for Spring! There are literally hundreds of ideas online for throw pillows you can make for a quick, affordable update to your existing decor! Here we share 12 of our favourite DIY throw pillow ideas!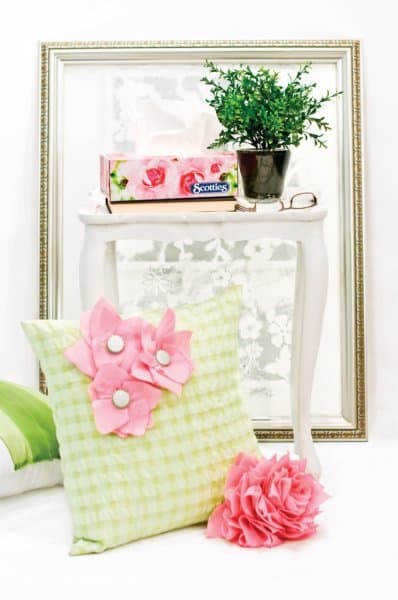 DIY Felt Flower Throw Pillow
With Spring just around the corner, Marc shows you how to bring a touch of spring into your home with this simple DIY felt flower throw pillow inspired by a floral Scotties tissue box.
Source:
The Marc Atiyolil Show