The cottage is a place we go to relax and enjoy time away from home. For most of us, renovations aren't exactly our favourite way to relax but a few easy updates may be exactly what you need to take your cottage experience up a notch for the rest of the summer. Here are 5 easy updates you can do in a weekend that you'll be able to enjoy all summer (and in some cases, for many summers to come).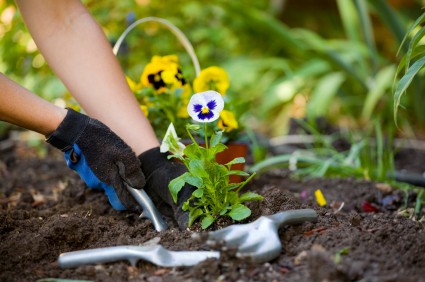 1. Plant Flowers – A few favourite plants are a great way to make the cottage feel more like home. If you're not sure what will grow best in your area or if you're only at the cottage on the weekends and don't want to worry about watering, talk to your local green house. They can recommend plants that will thrive with little maintenance. Some plants can also help repel pests, like mosquitoes, which can be an added bonus depending on where your cottage is located.
2. Install A Water Filtration System – An under-the-counter water filtration system can be installed quite quickly. You'll enjoy delicious drinking water without the hassle, expense and waste of lugging bottled water to the cottage with you!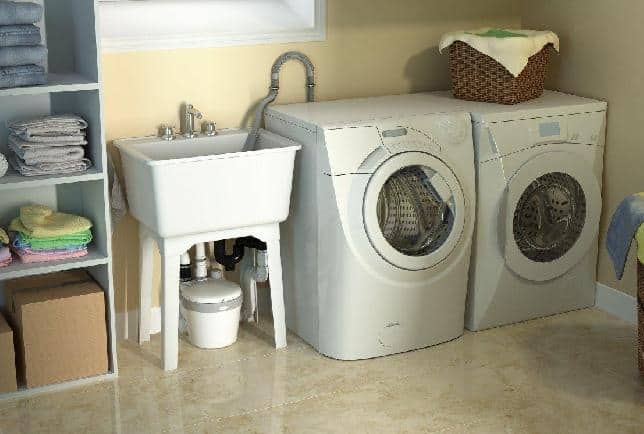 Photo: Saniflo
3. Add A Laundry Room – While we all love the idea of an extended stay at the cottage, we do miss some of the conveniences of home: like clean laundry, not to mention the hassle of bringing cottage bedding and linens back and forth when they need to be washed. Using a Saniswift system allows you to easily add a laundry room to your cottage in a weekend without expensive and time consuming plumbing requirements. It is designed to be installed above-floor and is small enough to fit right under the sink or in a cabinet. Plus, you don't need to break the concrete when installing, saving you time and money with renovations.You can also use this system to add a dishwasher or a shower!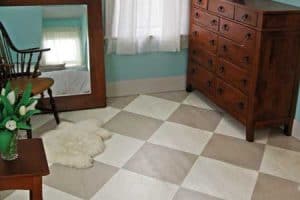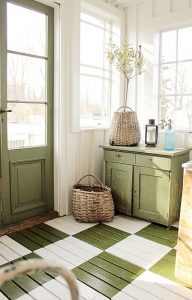 Photos: This Old House & Livinator
4. Paint the Floors – A quick way to give your cottage a fresh, new look is to paint the floors. You can keep it simply with a solid colour and have it done in no time, or choose a pattern or stripes for a more creative look.
5. Replace Your Bedding – When is the last time you updated the linens at the cottage? A fresh, new sheet set and comforter will give not only give a visual update, but will improve comfort and enjoyment as well!
The following two tabs change content below.

Crystal Williams
As Online Editor for Canadian Home Trends Magazine, Crystal has a passion for design and decor. She enjoys browsing the web to find new, exciting decor ideas, DIY projects and unique products to share with her readers. With formal training in graphic design and a background in the event planning/design business, Crystal looks at design from all angles to give readers a fresh perspective.

Latest posts by Crystal Williams (see all)