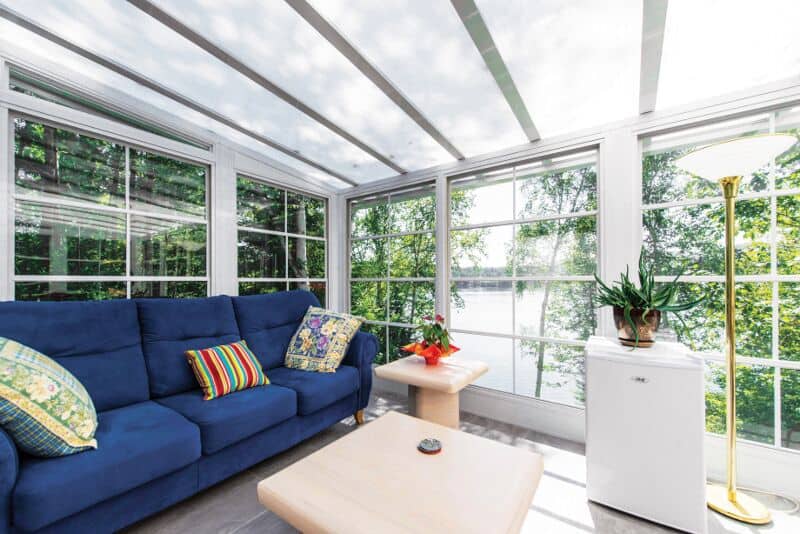 Q: I love the idea of adding a sunroom on my home but won't it be too hot in the summer?
The question, "too hot in summer," is a question our dealers are asked every day! Sunspace solves this with our WeatherMaster windows that feature Viewflex Vinyl Glazing to provide a view and ventilation. The vinyl glazing is a thermal barrier all year round so that heat never builds up. With a combination of ViewFlex Vinyl Glazed windows and the built-in screens, our WeatherMaster windows perform better, as thermal barriers, than traditional Low E Argon glass. With 75% ventilation, protected by screens, our sunrooms can remove any heat build up in seconds (for free), as compared to costly air conditioning treatment systems that require hydro and constant running costs.
Our sunrooms can also be ordered with full Acrylic Heat Stop Blue extruded roofs. This ensures over 60%+ light transmittance while blocking 100% of UV and 90%+ of heat. We use the same roof system for outdoor patio covers and customers are loving them.
Text by Bob Newnham, Sunspace Modular Enclosures