An outdoor fireplace is a great addition to any backyard. The warmth and light provided by a fireplace will allow you to spend more time enjoying our outdoor living area. You will be able to entertain earlier in the Spring and later into the Fall as the weather cools. The fireplace will also provide light and warmth for entertaining late into the evening through-out the summer. Depending on the style of fireplace you choose, it may also provide a place to roast hot dogs or marshmallows and other delicious treats normally reserved for the camp fire.
What type of outdoor fireplace is best?
The type of fireplace that is best for your backyard is going to depend on how you plan to use it and how much space you have available.
Built-in Fireplace
A large, built in fireplace like this is perfect for a large backyard where you will spend many hours entertaining. The purpose for this fireplace is light, warmth and ambiance and it is a focal point in the yard at all times. – Photo Source: Concrete Network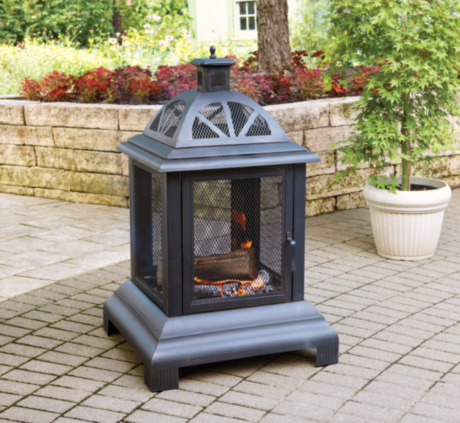 Portable Fireplace
If you're working with a small space or need to have a more flexible layout, a smaller fireplace like this one is a better option. This fireplace is portable enough that it can be moved from one area to another easily. This is great if you want to be able to change were you are entertaining from one party to the next. – UniFlame Fireplace from Walmart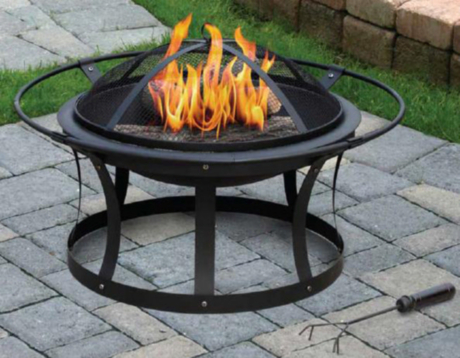 Firepit
A firepit is another portable version that is great for a more informal setting where you want to create the feeling of sitting around the camp fire on a late summer evening. If you choose a wood-burning style (as opposed to a gas-burning version) you can enjoy authentic roasted marshmallows, s'mores and more! – Olympia Firepit from Walmart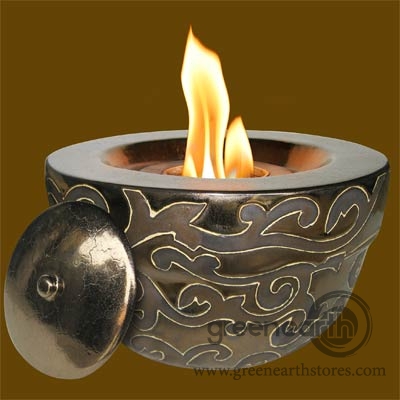 Firepot
A small, table-top firepot like this one is perfect for intimate gatherings or balconies. Designed to sit on a table, this compact style provides the ambiance of a wood-burning fireplace without taking up a great deal of space.  – Firepot from Green Earth