Father, brother, son, boyfriend or husband…. whatever you call him…we all have one. Whoever that special man is in your life, here are a few ideas of ultimate fan spaces that I guarantee he will find drool worthy. There is something for every man, whether he is a motorcycle or car enthusiast, sports fanatic, traveller, pool shark, recycler, a movie buff, or just loves to hang with the boys and chill.
The Movie Buff
Seriously cool, this takes the word "man cave" to a whole other level. Being a fan of both "Batman" and "movies", I fell in love with this ultimate fan space for its clever design and attention to detail.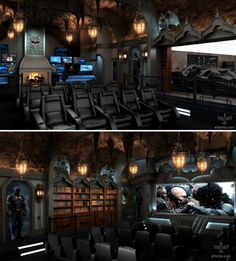 Basement theatre or Starship?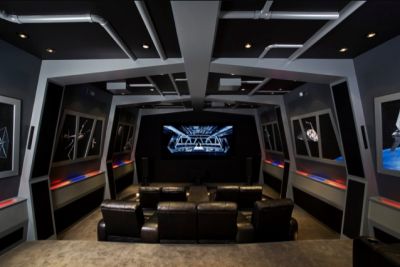 Drink anyone? This gives the movie buff somewhere to store his Darth Vader costume until next Halloween while keeping his beer fridge fully stocked. Guaranteed to make any father proud.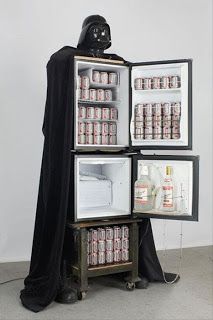 The Sports Fanatic
Complete with custom cabinetry, pot lights highlighting framed baseball jerseys and finished with crown molding, this is definitely not your average locker room. Sporty and classy all in one!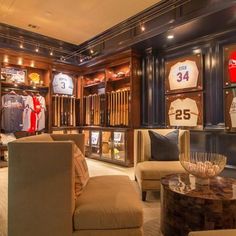 Guaranteed you will be hosting "Superbowl" every year with this football-lover's shrine.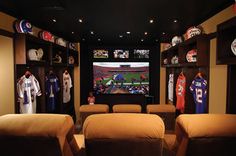 The Recycler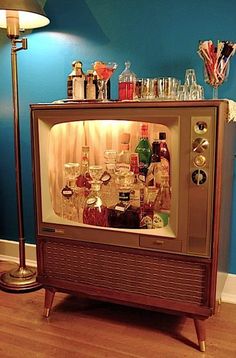 The Pool Shark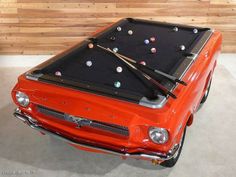 The Traveller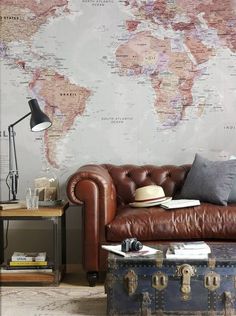 The Motorcycle & Car Enthusiast