Summer and grilling are two things that go hand in hand perfectly, therefore I have compiled a list of delicious side dishes that will complement any grilled meat perfectly! These recipes are based on traditional dishes but were kicked up a notch and seasoned with tasty twists!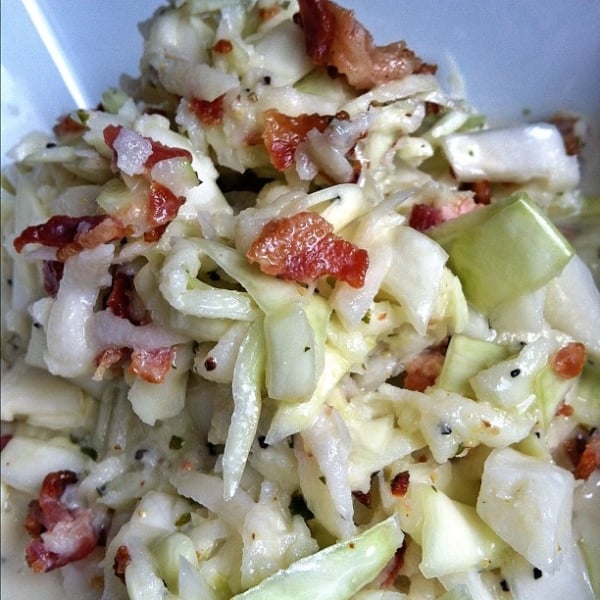 Apple Bacon Coleslaw
This is not your plain old traditional coleslaw. The crisp sweet apples and crispy salty bacon balance this coleslaw's flavours perfectly.
Click here for recipe