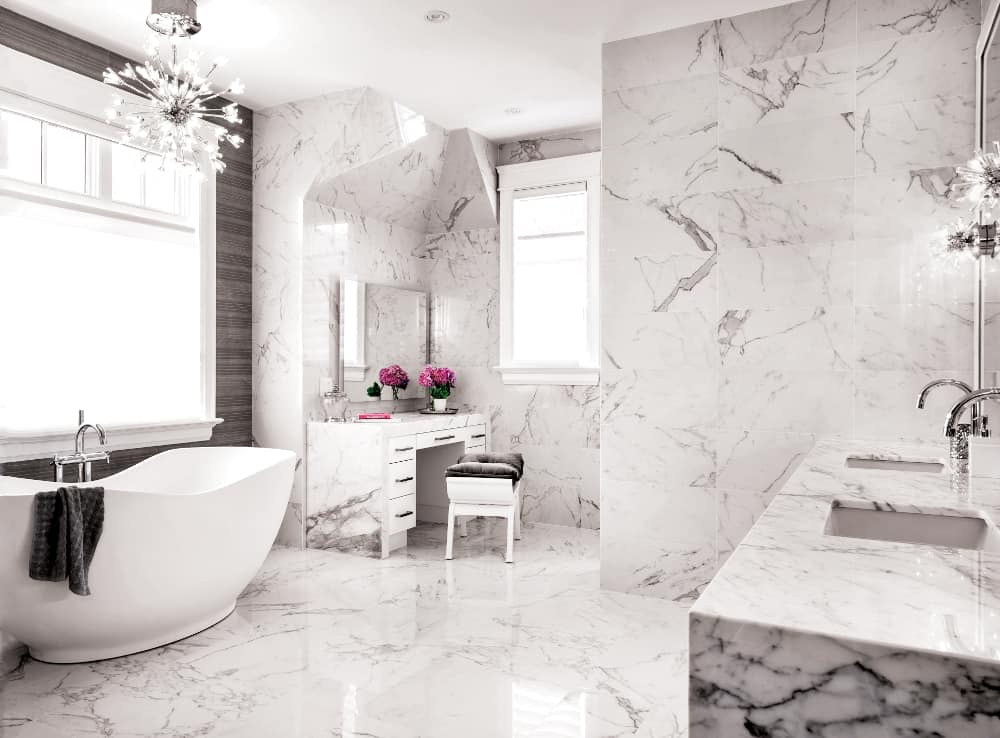 A modern family finds a happy medium between having a cozy yet contemporary home.
Timeless and contemporary, is how homeowner, Janice Nguyen, describes the achromatic nature of her home's décor, which is comprised of a stylish and sophisticated myriad of grays. Previously associated with utilitarianism and industrial environments, this non-color is the preferred neutral for many, and it certainly inspires the color scheme of Janice's newly custom-built property.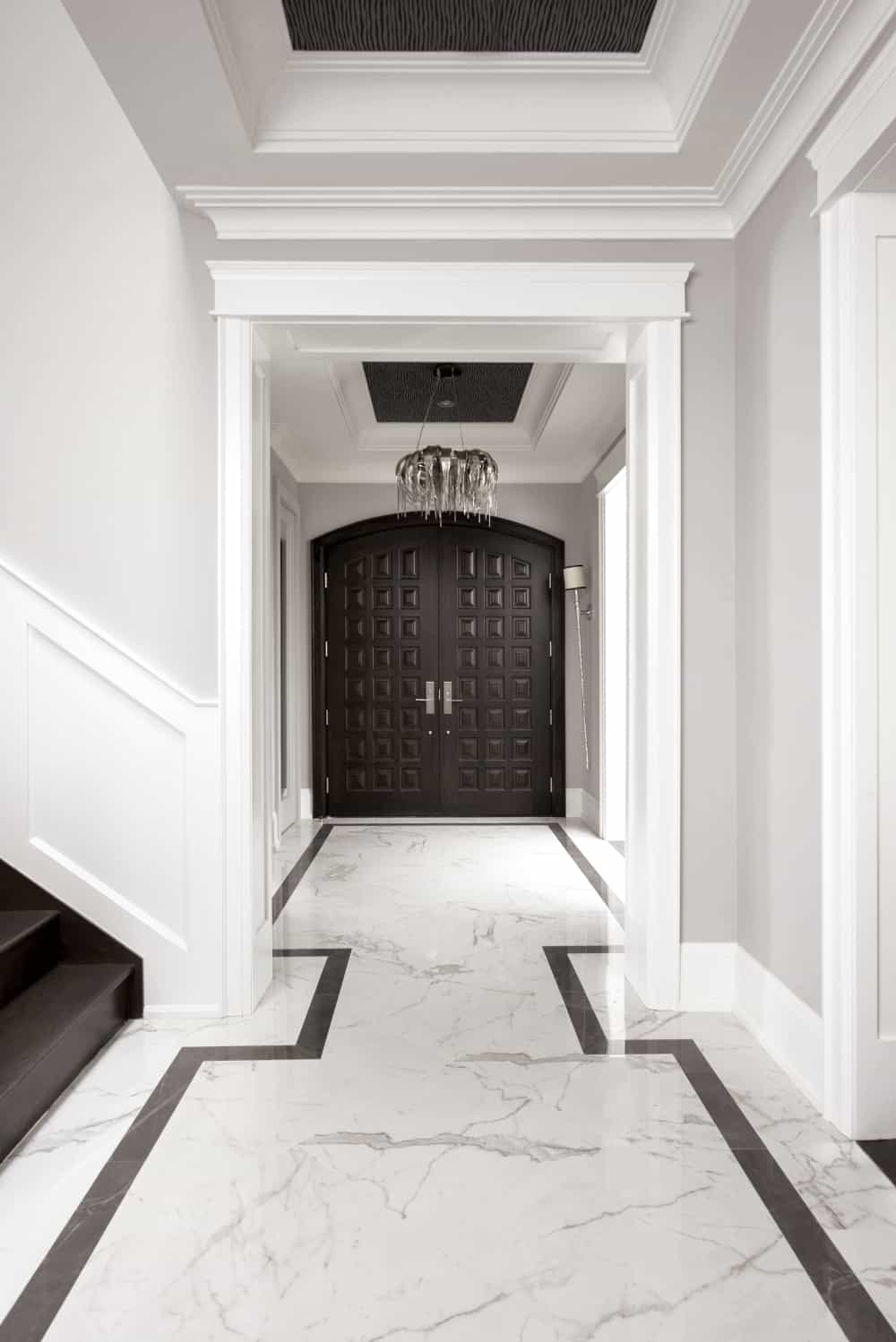 The expansive home, which Janice shares with her husband, son, and daughter, four and six-years-old respectively, is comprised of an open layout and enviable flow from room to room, according to Isabelle Boba of LUX Designs.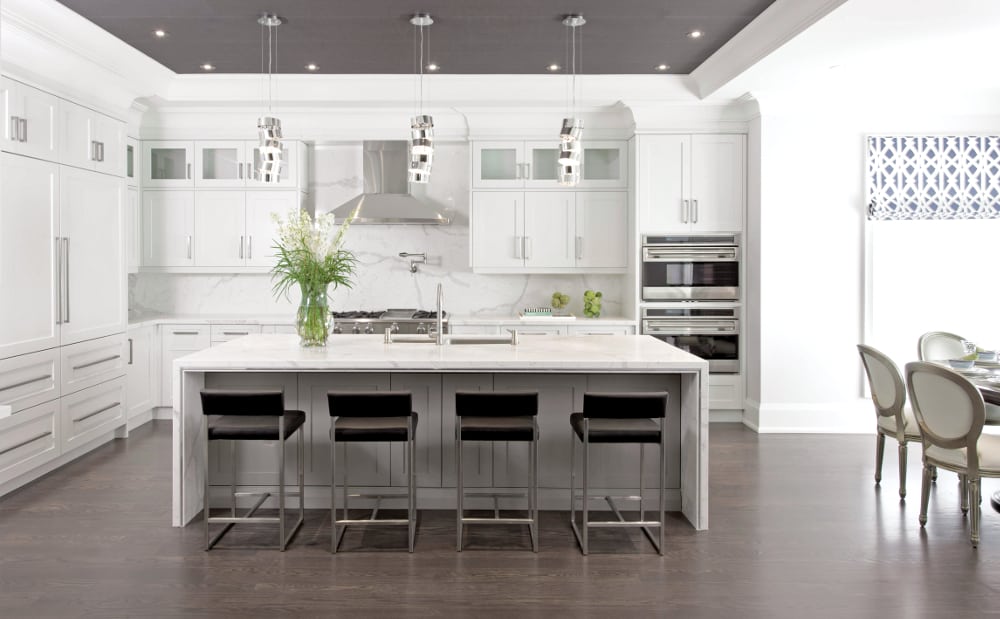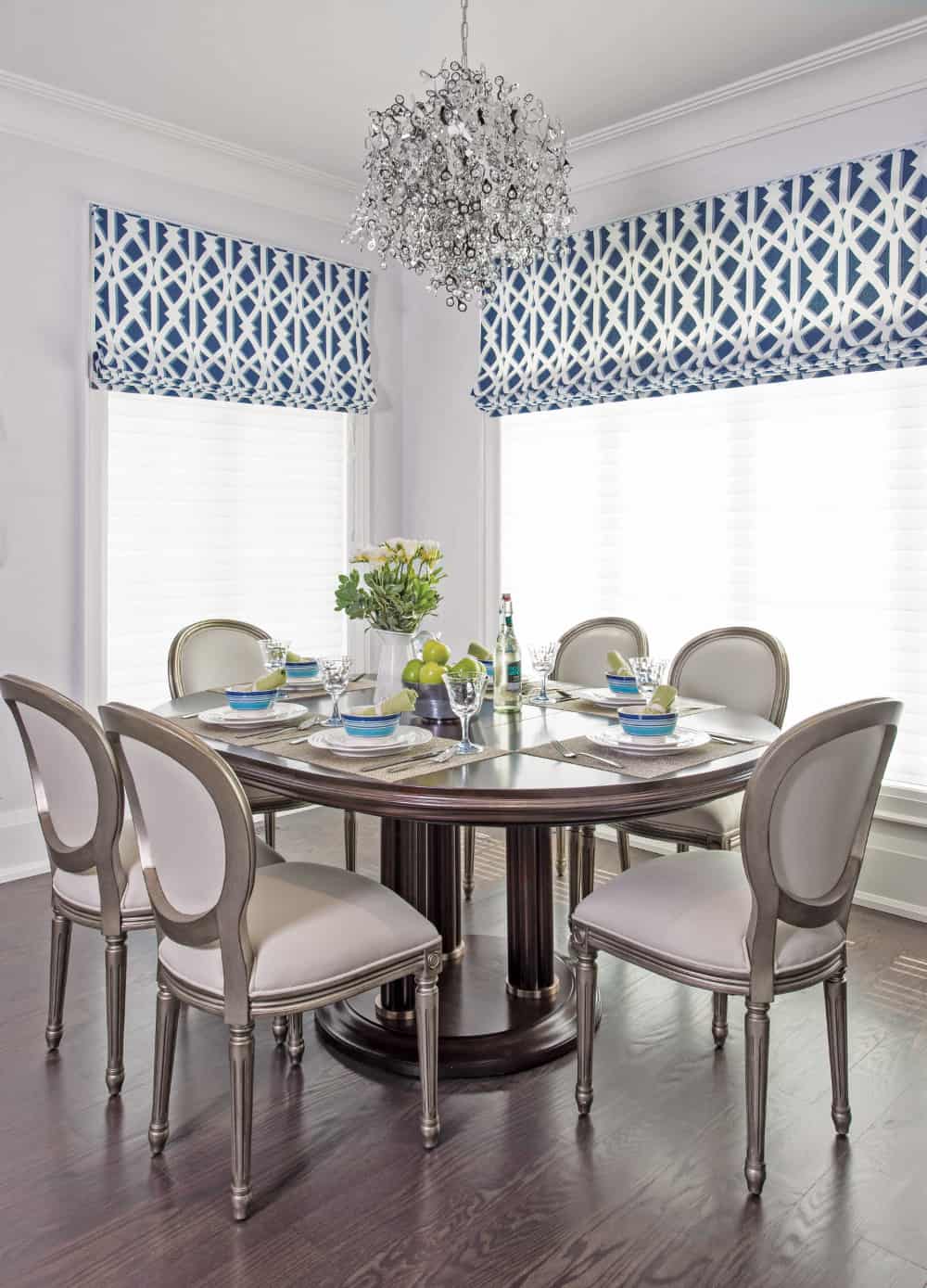 Boba worked with the couple to develop a design for the home that met their distinct vision. The couple hoped to make a statement while maintaining functionality for the needs of the family. Janice describes her aspirations for the design as cozy but modern.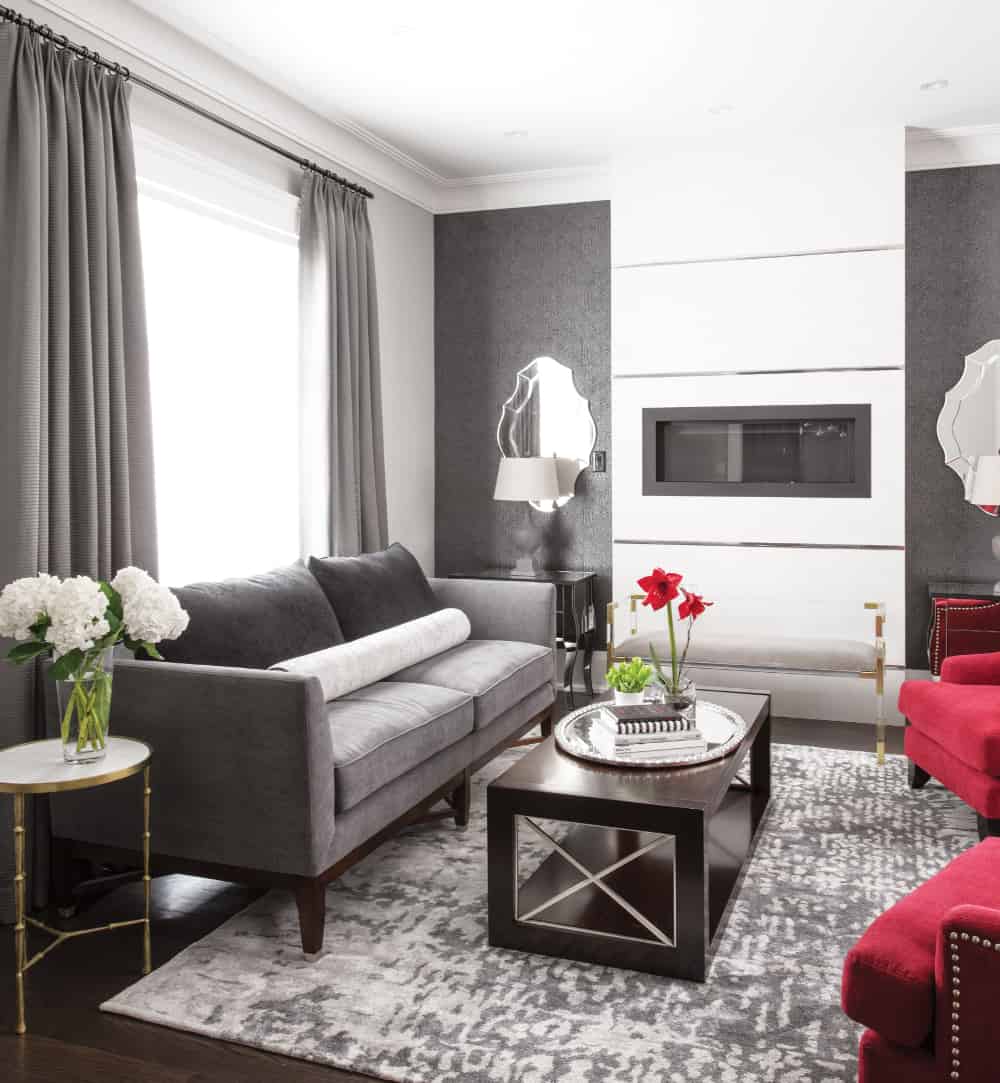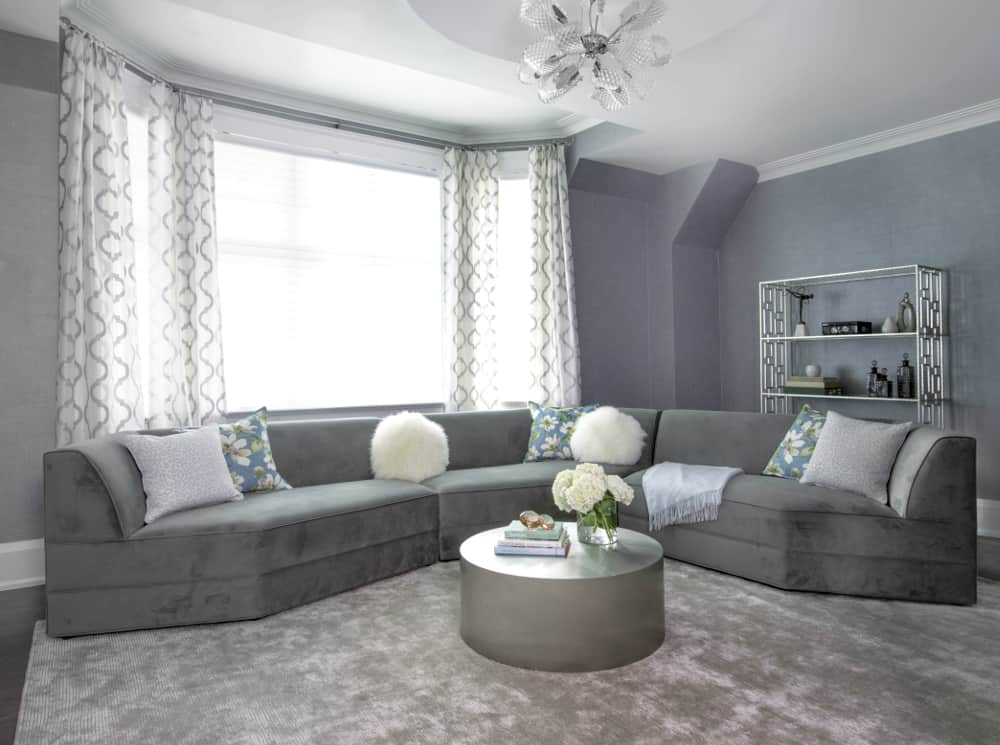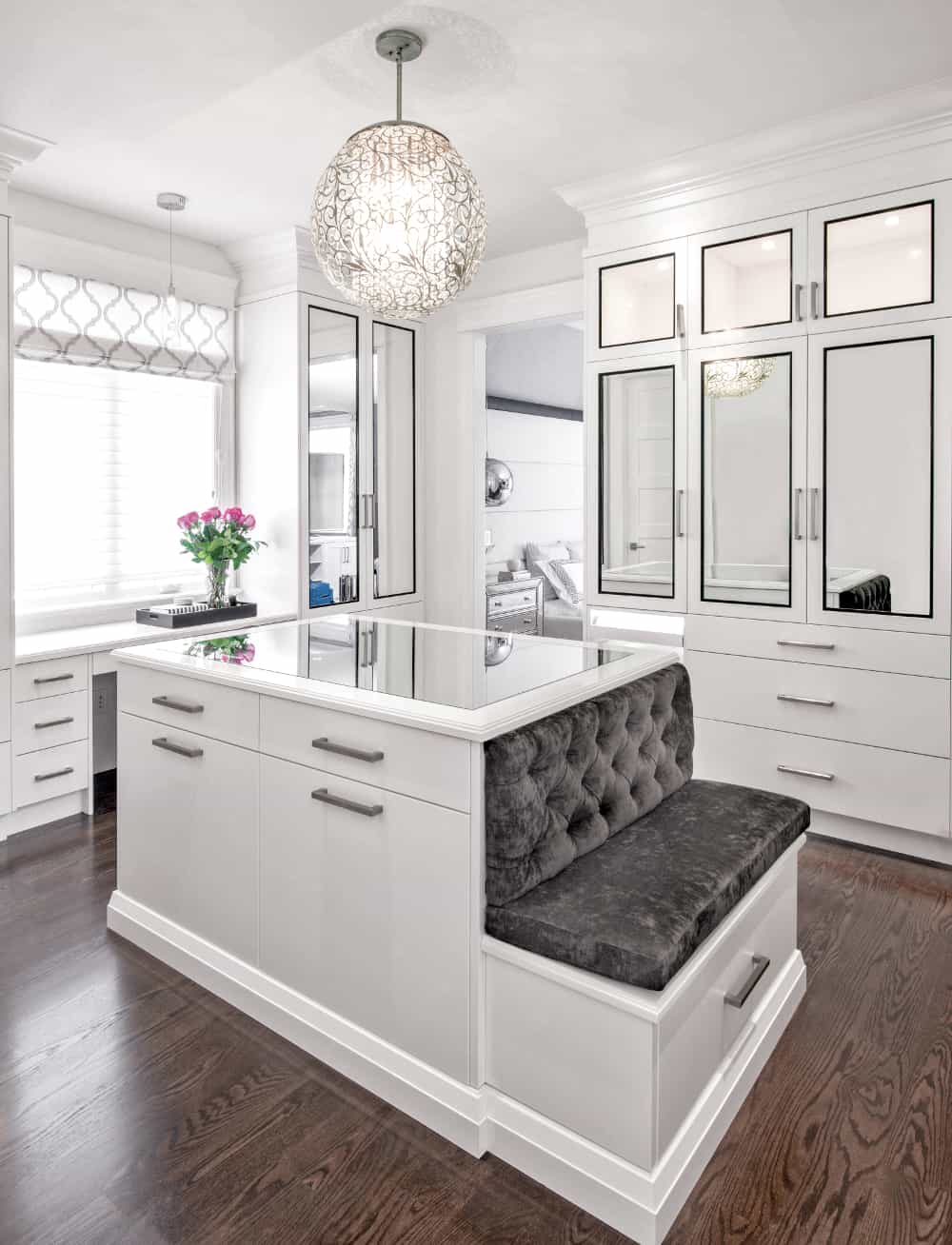 And it appears they have achieved just this. Each room is congruent with a minimalistic color scheme and clean lines are created by everything from the furniture layout to the placement of the area rugs, enforcing a sense of subtle luxury, without sacrificing comfort. When asked about the abundance of grays throughout the space, Janice imparts, "Gray was our color choice and our designer helped us to choose the correct shades for each space." She adds, "Our previous home was in neutral beige tones – we wanted a white and gray color scheme for this house, as we felt it was fresh."
In addition to attaining the timeless and contemporary look desired by the homeowners, the predominately gray color scheme also achieved a high degree of versatility in terms of accenting accessories and colors. Boba notes, "Keeping to a gray color scheme allows you to have fun by incorporating pops of color that can be easily changed, should your tastes differ after some time."
Several diverse accent colors were employed throughout the home. For the family room, sophisticated cool blue tones were used, in the form of a large custom sectional. "The blue color picks up on the tone of the gray, as well as the window coverings in the kitchen dining area," explains Boba. For the living area, a warmer hue was selected: a bold, crimson red. Red was used sparingly in the space, and when asked why, Boba explains, "Reds are bright and grab attention. Two accent chairs and some flowers are all that were needed to leave an impression in this space." In the master bedroom, they full-circled back to blue, via custom blue armchairs, to add a welcomed pop of color to the otherwise gray and white bedroom. "Blue was chosen as the accent color in the bedroom as we felt it went nicely with the blue that was used to accent the large space on our main floor in the family room and the kitchen," says Janice.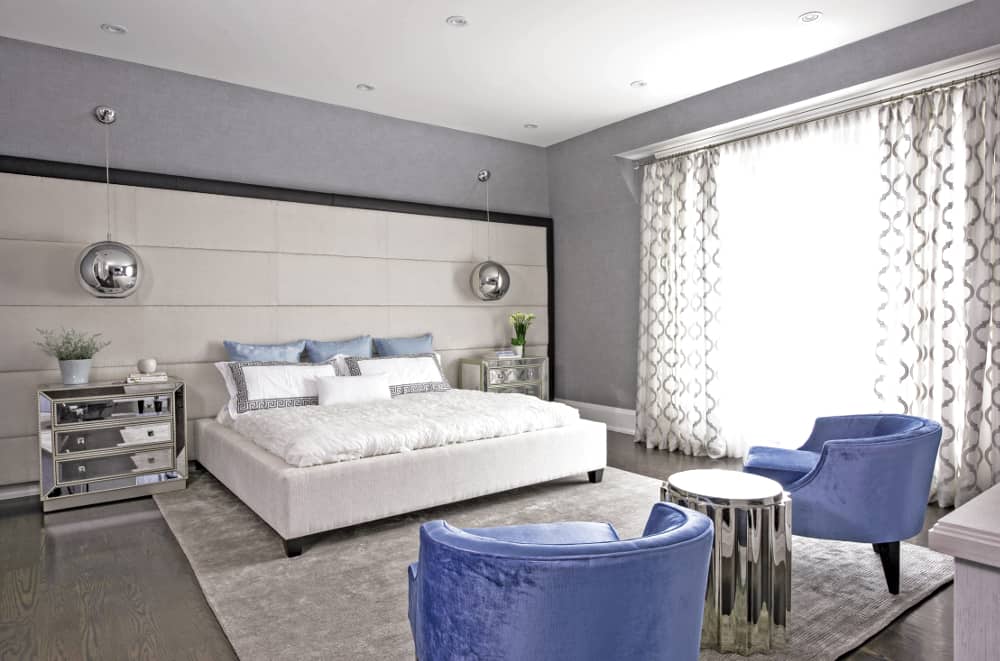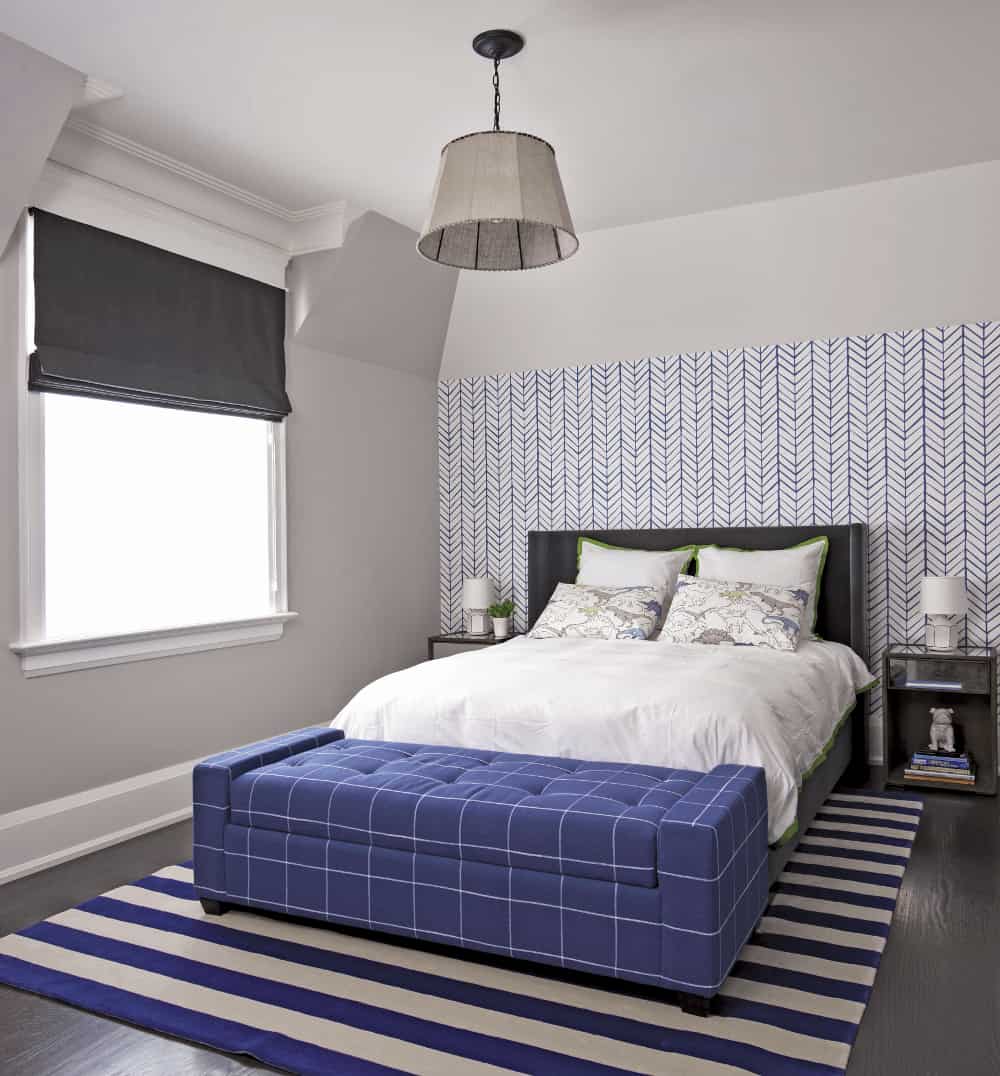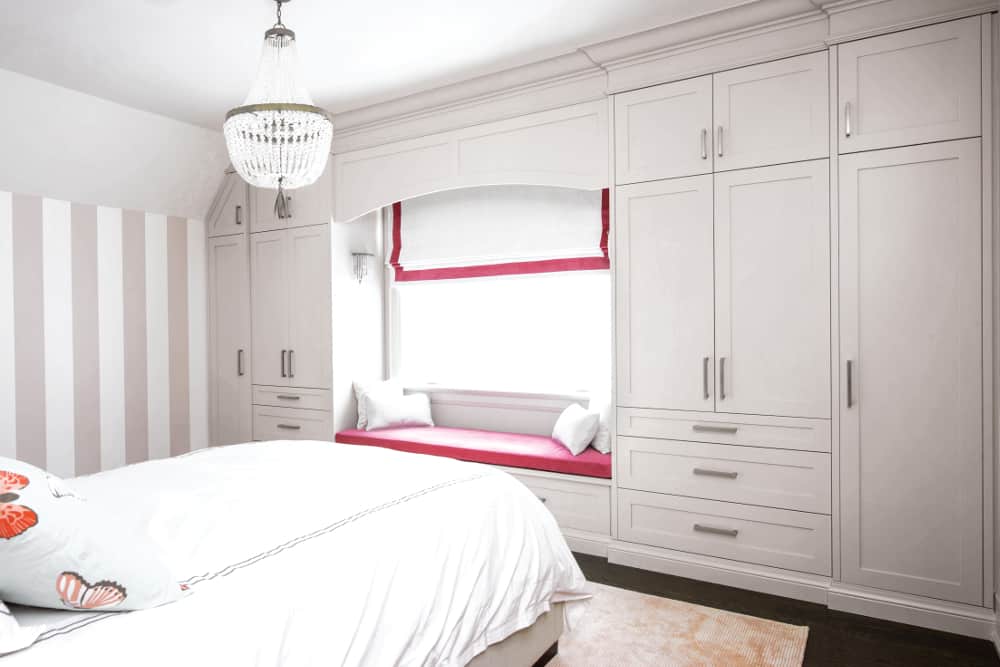 Though the elected color choices certainly lend the look of effortlessness, selecting a color scheme that will stand the test of time is no easy feat, but Janice feels confident that they have achieved just that with their Normandale residence, "I feel that the best part about the house is the color scheme. It feels bright and fresh every day and really sets the tone for the whole house." She adds, "I think that selecting neutral tones as the backbone of a color scheme is most practical. From the color scheme we were able to pick the wallpapers and the lighting fixtures to match, which turned out to be unique components to our home. – Text by Zakiya Kassam
SOURCE GUIDE
Space Designed by Isabelle Boba, Lux Interior Design
Photographer Stephani Buchman
All Window Coverings, (custom) Model Space Designs
Children's Room Furnishings and Lighting, Restoration Hardware
Upholstered Beds, (custom) Van Gogh Designs
FAMILY ROOM: Sectional, (custom) Van Gogh Designs; Side Chair, ELTE; Console and Coffee Table, Nuevo
LIVING ROOM: Lucite Bench, The Modern Shop; Table Lamps, Surya; Armchairs, (custom) Van Gogh Designs
KITCHEN: Counter Stools, GUS