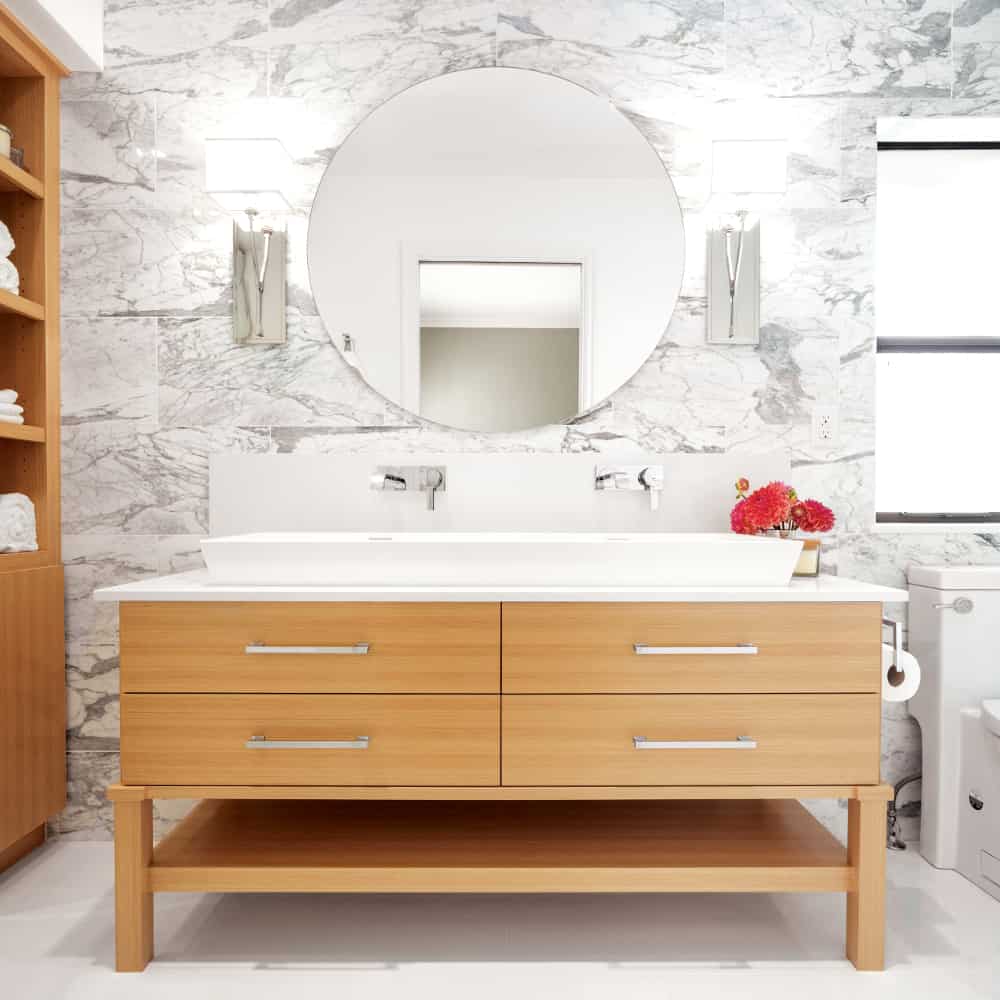 Designer Negar Reihani transformed this bathroom that lacked style and storage by mixing modern and traditional elements
DESIGN AND LAYOUT The space was not large so it was important to plan, design and select beautiful yet functional finishes. The first thing we did was remove the glass blocks. They were unattractive, but they did provide light and privacy in the space. We solved this problem by creating floor-toceiling storage and fronting the doors with elegant mirrors. We designed a beautiful custom cabinet and vanity. We chose a marble wall tile with a beautiful soft gray grain. The marble was also used in the shower, which complements the beautiful glass doors. The shower features matching marble floor tiles in a chevron pattern to add interest and drama. The light wood cabinetry is modern and balances perfectly with the marble. This combination of elements lightens the feel of the room and keeps it contemporary and timeless. All of the fixtures are a polished stainless steel which adds luxury and femininity to the design.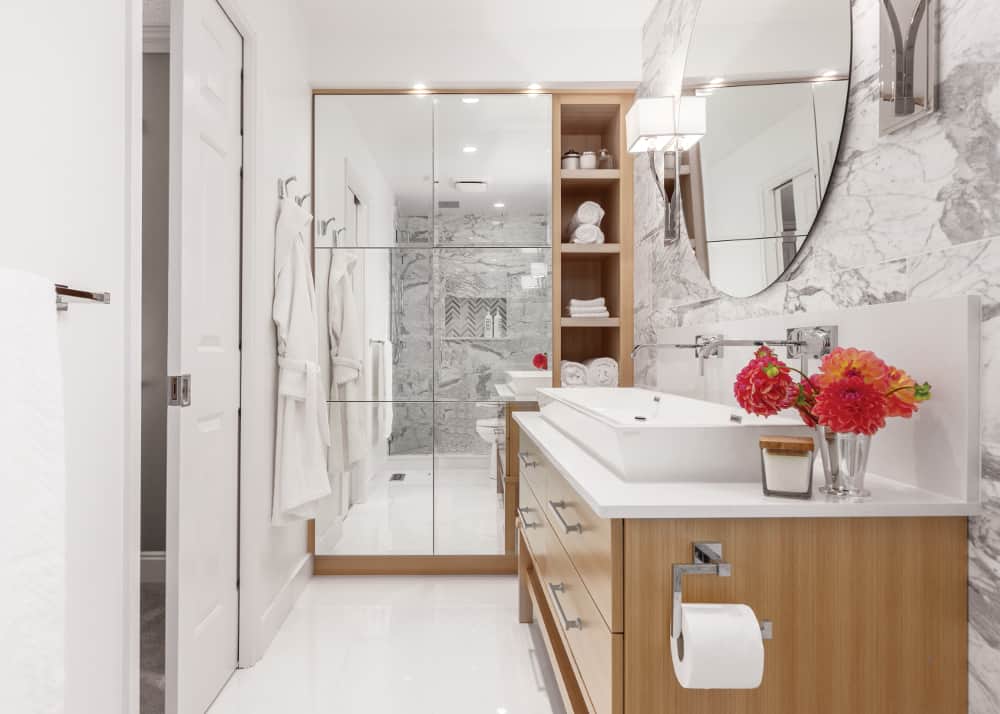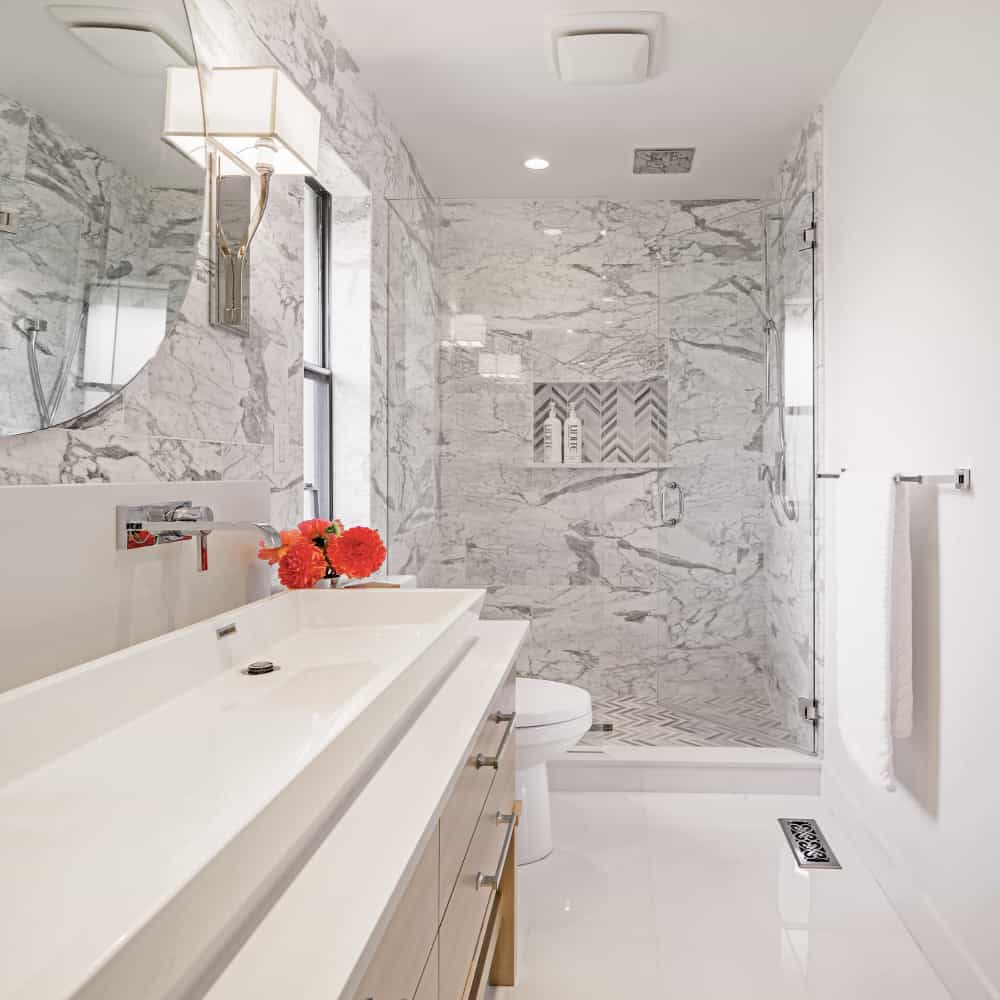 DESIGNER ADVICE Stay away from common finishes, fixtures, vanities and storage cabinets. Think about what your space requires and how you can accommodate that need in an unconventional way to create a unique space.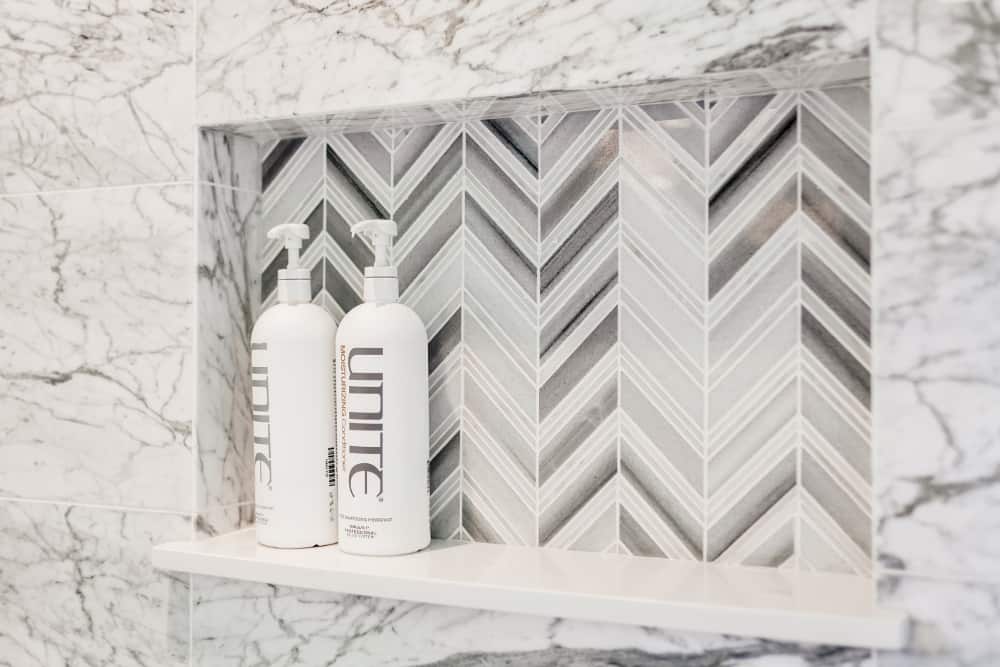 SAVE AND SPLURGE We saved by keeping the location of the plumbing fixtures where they were and splurged on custom millwork. I'm a big fan of custom millwork; it makes a huge difference in the functionality and look of a space.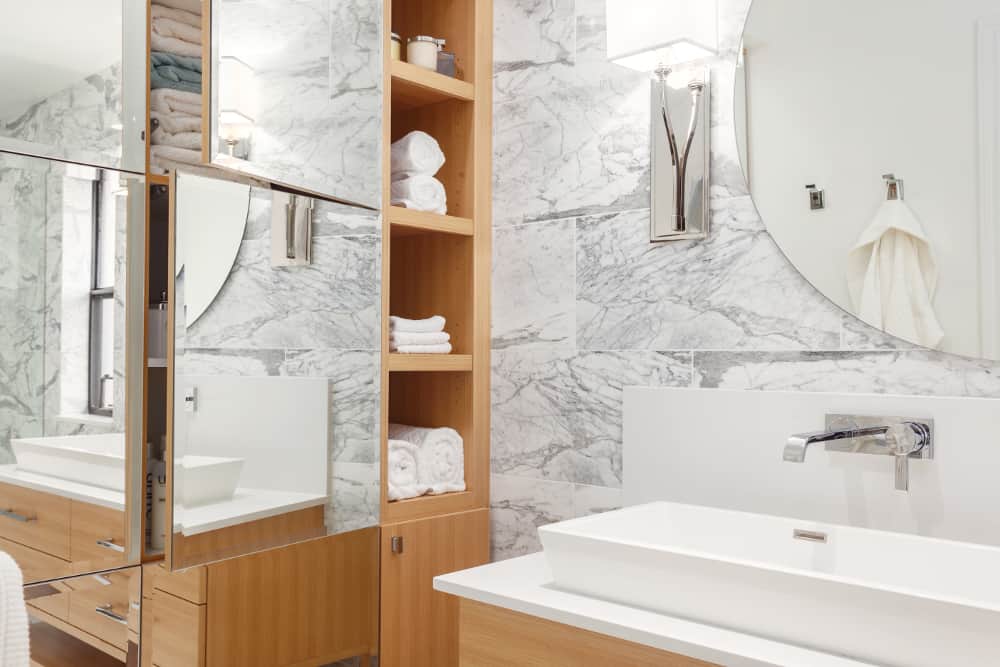 The following two tabs change content below.
With over 20 years of experience within the design industry, the founder and principle designer Negar Reihani is celebrated for her timeless and elegantly simple approach to creating high-end, polished interiors that evoke a broad range of design sensibilities and distinctively reflect the tastes and lifestyle of her clients. She began with a career in graphic design, building a successful and thriving company that provided design solutions for many national and international companies. After 15 years at its helm, her latent passion for interior design lead Negar to fully realize a life-long dream and launching Space Harmony in 2008. Since then, her work has been recognized and featured in many national publications as well as nominated for Georgie Award. She has repeatedly won the Best of Houzz Award for most popular designs and highest level of customer service. She has positioned herself as a strategist and style-maker within the industries of Interior Design, delighting her clients with her creative finesse and perfectionism.
Latest posts by Negar Reihani (see all)