Pinecones are either readily available in nature or can be purchased inexpensively at local craft stores and dollar store. They are a versatile decor item that can be used in many different ways to add to your holiday decor!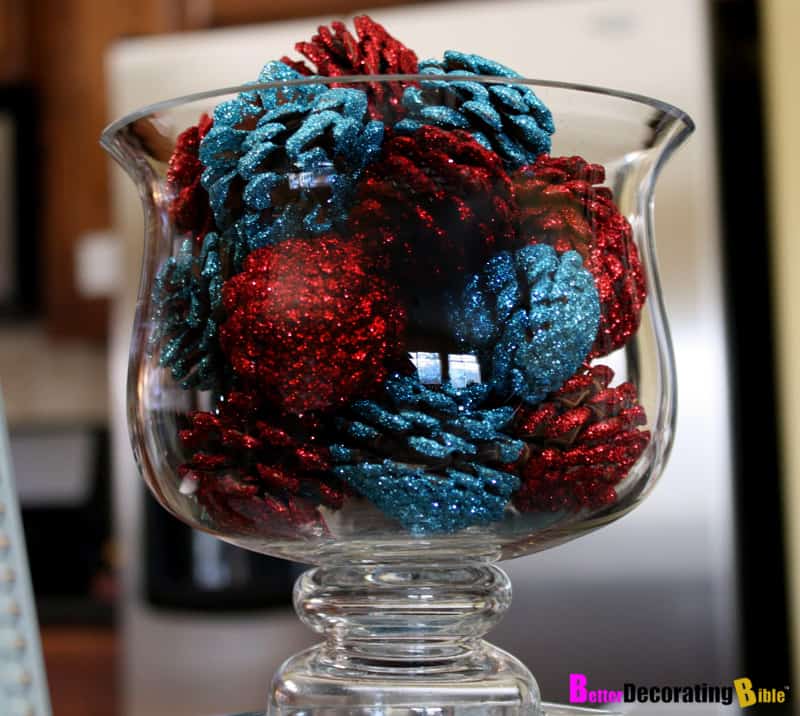 Christmas Pinecone Centerpiece
You can easily dress up pinecones with a bit of spray paint and glitter and use them as decor through-out your home!
Source