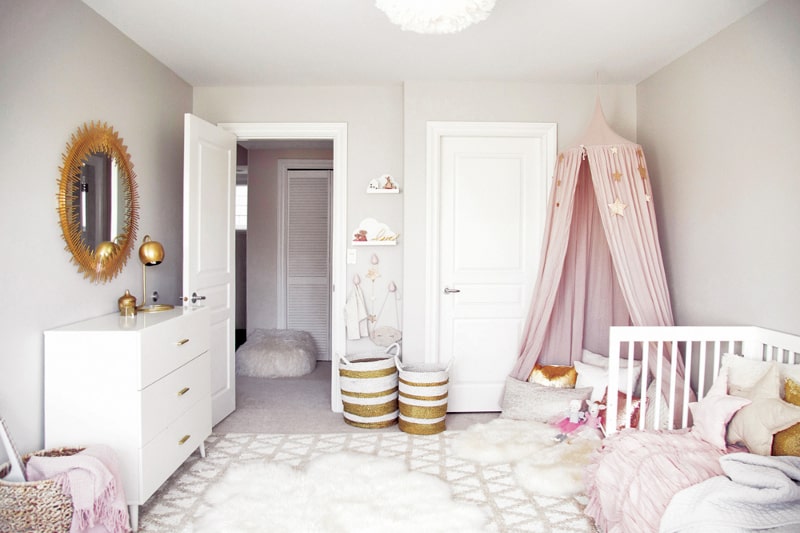 Designer Melissa Barling creates an airy and light nursery with pops of gold.
Canadian Home Trends CAN YOU TALK ABOUT THE BEDROOM'S DESIGN AND LAYOUT?
Melissa Barling The way the light falls dictated the placement of some key items as well as wanting to create as much play space as possible. Once the placement of the crib was decided, the other key pieces found their place within the room. We wanted to shine light on the canopy so that it would create a cozy place for little Ella to read, play and snuggle.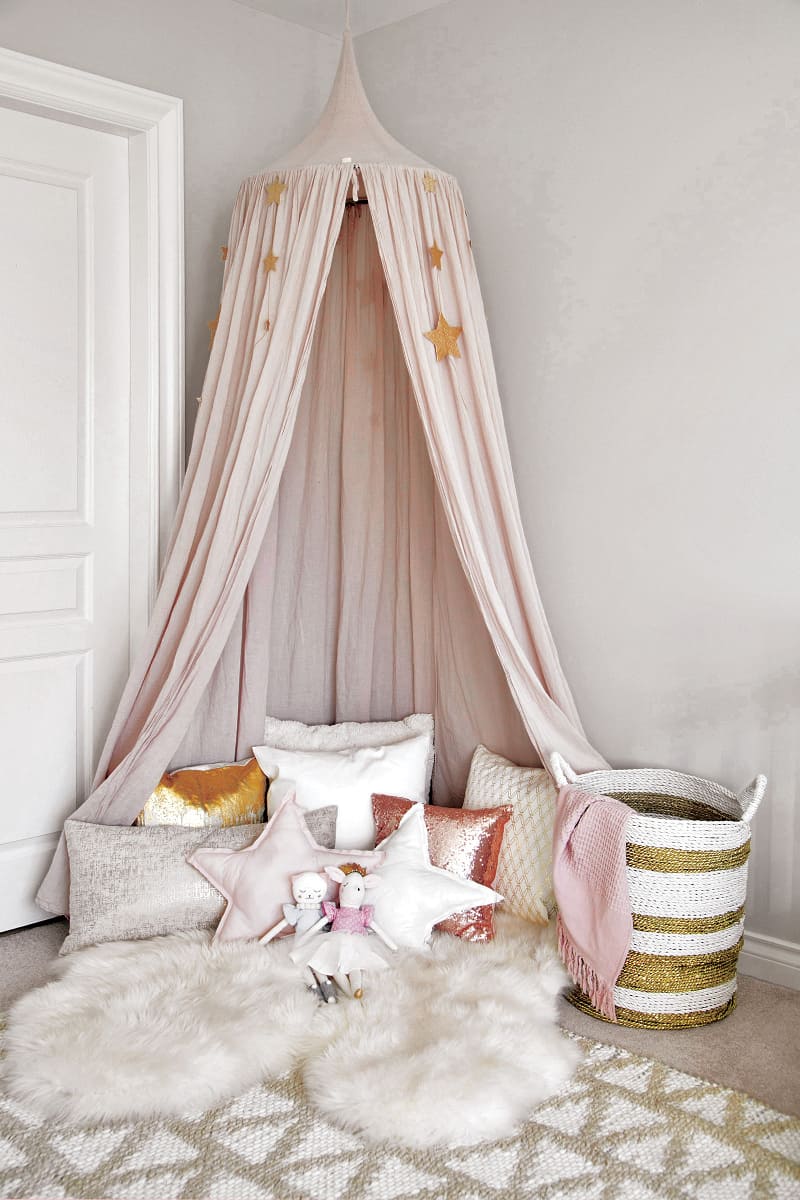 CHT CAN YOU TALK ABOUT WHAT INSPIRED THE OVERALL DESIGN?
MB The homeowners wanted an airy, light feel to the space as well as pops of gold. We loved the muted pink color of the canopy so much that it really inspired the rest of the room. The perfectly muted pink fabric is soft and forms a lovely little retreat for laying, reading and playing with friends. The gold stars add to the whimsical décor and tie in with the gold throughout the space.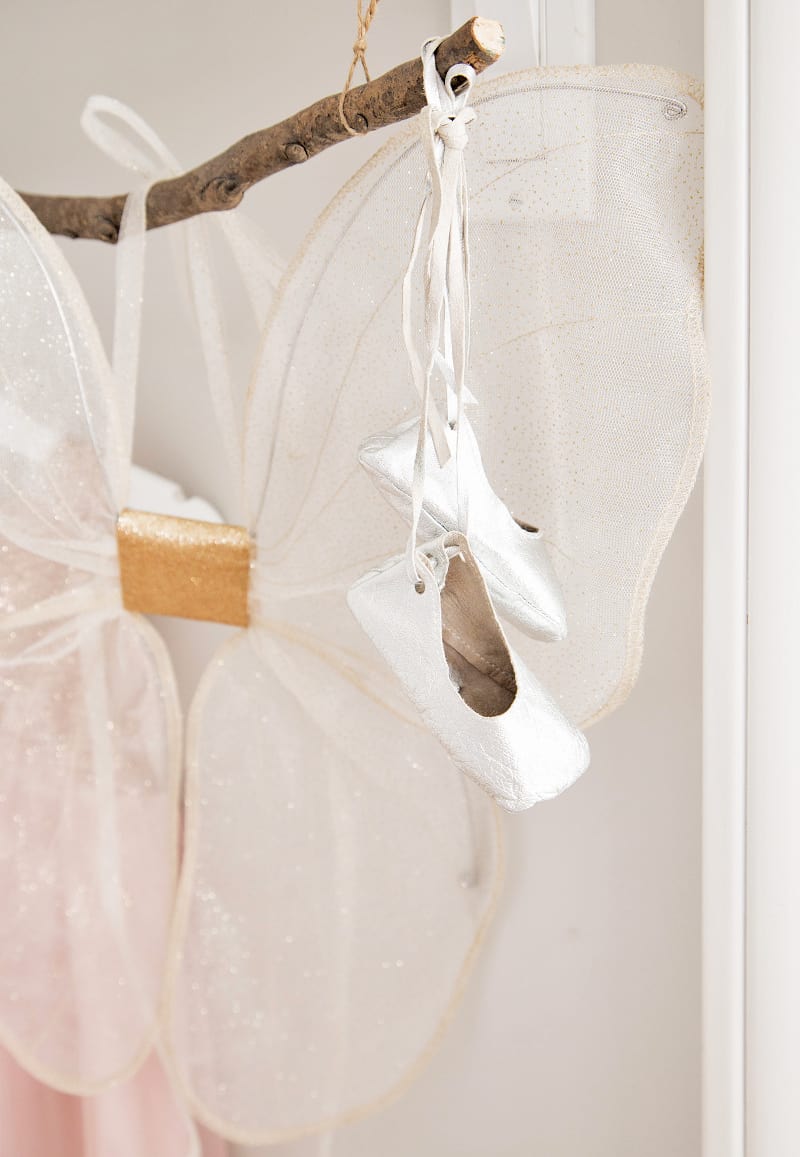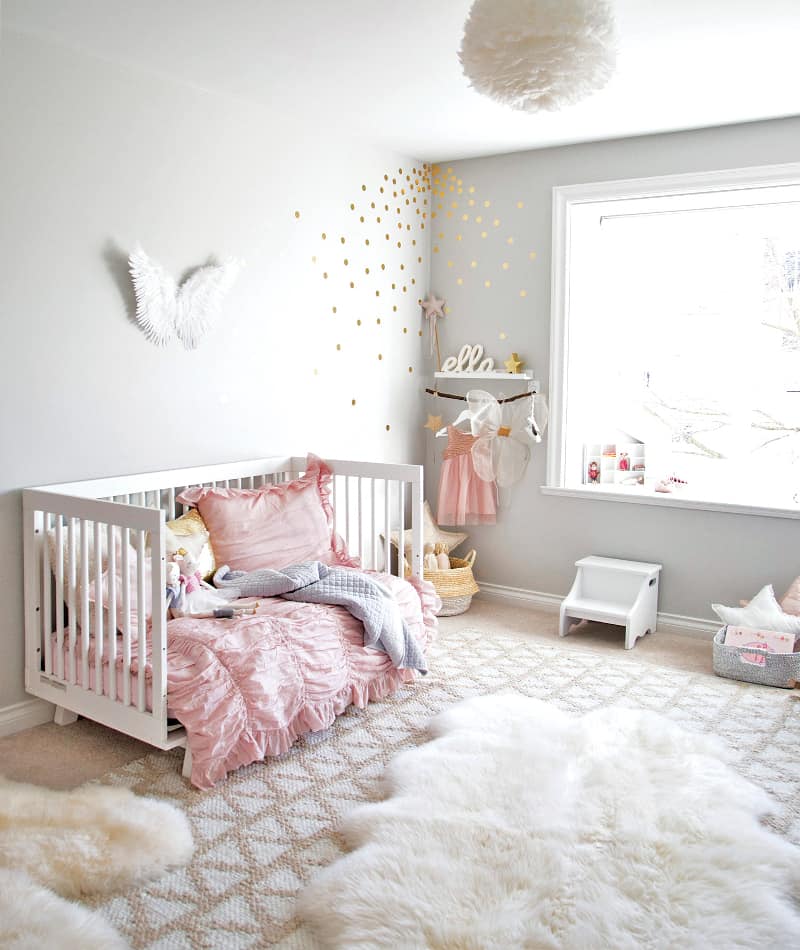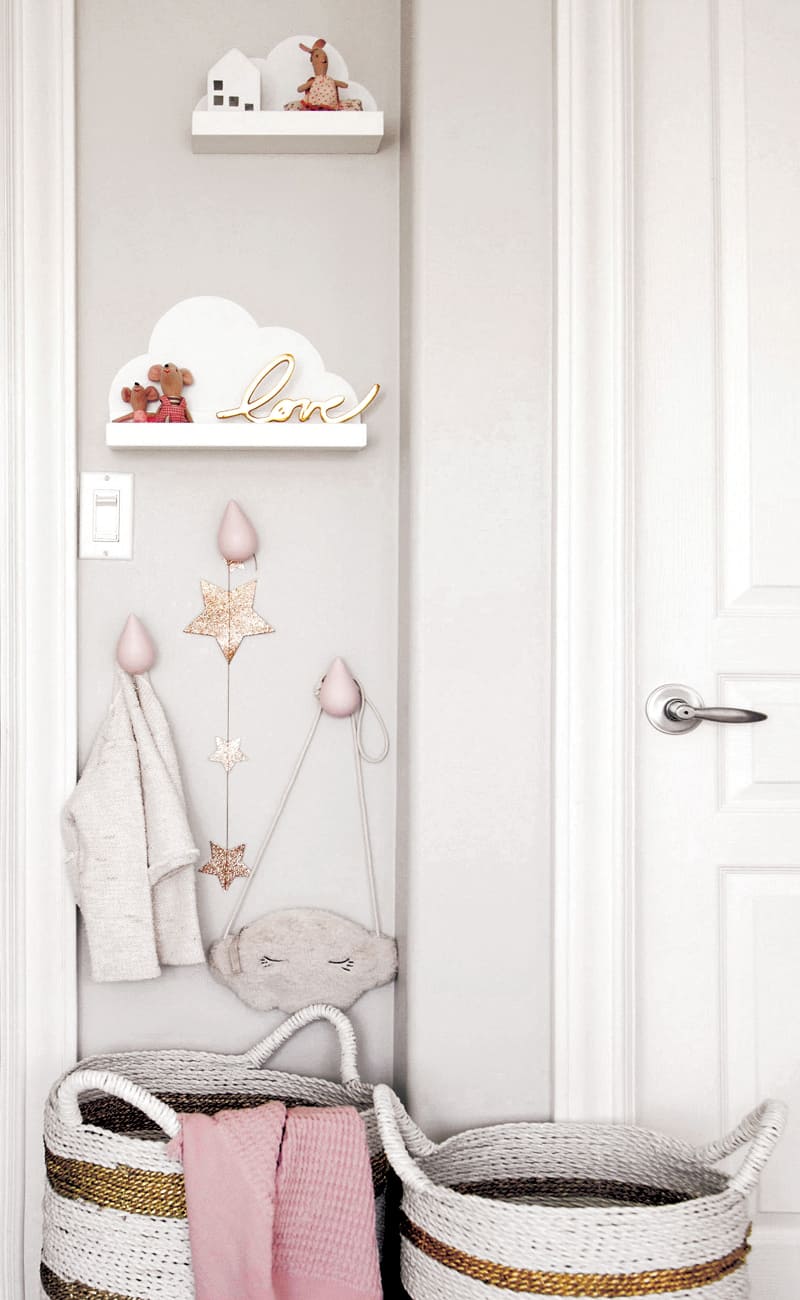 CHT WHAT IS A COMMON MISTAKE PEOPLE MAKE WHEN DESIGNING A BEDROOM? CAN YOU OFFER WORDS OF WISDOM TO READERS LOOKING TO RE-DESIGN THEIR SPACE?
MB A lot of people buy furniture but aren't sure what or how to add accessories. The details add so much to a space. It is great to add a few things for little ones to be able to access themselves, such as the dress up area, the low hooks near the door and the bottom drawer for toys.
Photography by Winter Daisy
Crib, Babyletto
Rug, Dresser and Lamp, West Elm
Canopy and Dress Up Fairy Wings, Numero 74
Gold Mirror, Wayfair
Quilt, Restoration Hardware
Star Pillows, DIY, similar one by Collette Bream on Etsy
Raindrop Hooks (painted), Normann Copenhagen
Gold Decals, UrbanWalls
Large Sheepskin, Costco