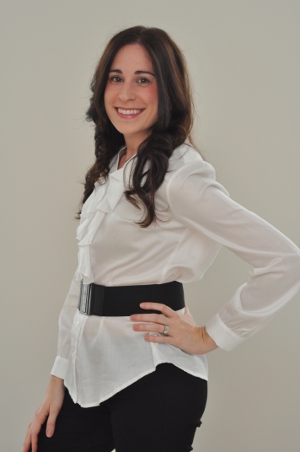 This week I had the opportunity to interview Erin Lazer, RESA Member and the creative powerhouse behind SpaceStyle Home Staging & Organizing. Erin talked to me about her design background, some of her favourite rooms in her fabulous home, her favourite trends, inspiration sources and projects, and much more. Read on to find out what Erin had to say. Crystal Williams
Erin At Home
Have you always had an interest in home decor?
Yes! I've always been artistic, creative and had an interest in some aspect of design. I have early childhood memories of making floor plans out of LEGO, drawing homes, and a brief phase of wanting to be a fashion designer. I remember when I was 14 and my parents renovated our house, giving me a new room, I was so excited to choose the bedding, paint colours, and furniture! In my adult life, as I started investing in real estate and had a new home to decorate every two years, not to mention the explosion of decorating shows on television, it became more of a true passion.
How would you describe your personal decor style?
My personal decor style is definitely contemporary. It reflects current trends, but without the cold feeling I sometimes get from more modern styles.
What one room in your home would you say is your favorite and why?
I think my favourite room has to be my daughter's nursery. A lot of love went into decorating it, and not knowing the sex of the baby at the time made it a fun challenge! I fell in love with a set of bedding and used that as my inspiration for the room (Lambs and Ivy Park Avenue Baby). I admit I went through at least six tester cans of light green paint before I made a decision, but I think it came out just right! I love the chair-rail and two-tone paint treatment, as well as the antique white colour of the furniture.
If you could pick one room in your home that needs to be redone, which room would it be and why?
I think my master bedroom could use a boost. Not that I'm complaining, but it's a very large room, so it's difficult to make it feel cozy and relaxing. We have a huge bow window that really needs custom drapery, but I've settled for chocolate brown ready-made panels to keep the room dark. Also, the bedroom "set" that I bought 8 years ago is a bit too "matchy-matchy" for my current tastes. I'd love an upholstered headboard, mirrored night tables, maybe even a feature wall in wallpaper. As for bedding, I actually got new bedding about a year ago, but as new trends come out, my tastes change and I want to start all over! I think I drive my husband a bit crazy.
If you could have a designer come into your home, who would you pick and why?
I would love to have Sarah Richardson help me design a space. I love her style and attitude, and how she starts with a piece of inspiration. She's also not afraid to mix pattern, texture, etc.
If you could pick one piece in your home that would be your favorite, what would it be?
I love my custom built-ins that I designed in my family room. We bought our house directly from the builder, and it had these two niches on either side of the gas fireplace. So we had a bar built into one side, complete with a wine rack,  a door concealing 2 drawers that house liquor bottles, and an entertainment centre built on the other side. The entertainment centre comes with pocket doors that tuck away when we are watching tv, and conceal all of the unattractive electronics when we're entertaining. It's functional, but also looks great in the space. The thick, floating shelves above each unit display family photos, items we've collected throughout our many travels, and other sentimental items which I love.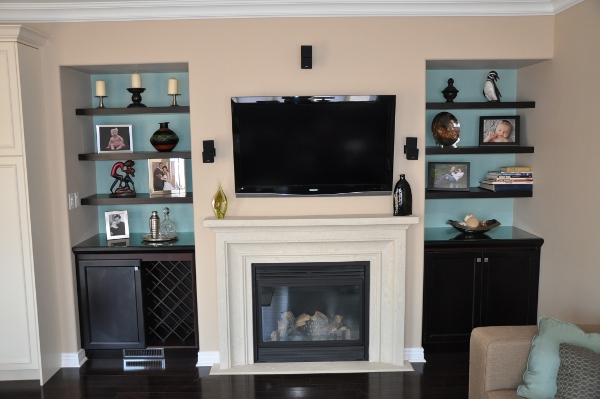 Erin on Trends & Inspiration
Where do you find inspiration?
I find inspiration in some obvious places, like magazines, stores like Pottery Barn, Crate and Barrel, television shows focusing on staging/home decor, etc. Every year I attend the Interior Design Show, and I try to get out to the local Home Shows as well. I find inspiration online as well in places like Pinterest, Houzz, or even just using google. But sometimes I find it in the strangest places. For example, last night I was out for dinner, and the restaurant had these fabulous fuchsia dining chairs with chrome studs. For my design clients, I also try to get to know them in order for them to feed the inspiration for design ideas in their homes.
What current home decor trends do you love?
I'm loving the trend toward wallpaper, in particular modern graphic prints with hints of metallic. In fact, I'm planning on doing a feature wall in my dining room with this wallpaper from Clark and Clark when I can find the time.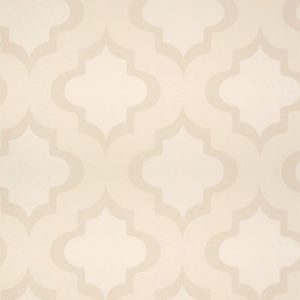 When it comes to fabric, I've really embraced graphic prints in general. If I see a throw pillow with a contemporary graphic print, I have to have it, whether it's for me, or my staging inventory. Here's a couple that I just picked up for my basement which I just finished renovating. I'm loving the yellow too!
I'm also a firm believer that gray is the new beige. In fact, while the upper floors of my home are in the beige, neutral tones, my basement which I've just completely renovated, is proudly wearing Benjamin Moore's Gray Owl, with a feature wall of Kendall Charcoal where our theatre-size screen is hung. I'm in the market for a great new sectional that fits in with these tones.
What current home decor trends do you think should go?
I'm not thrilled about the whole "brass is back" trend. When I see those brass door knobs and sink faucets, I can't help but cringe and my instinct is to replace them immediately. Now, there are some exceptions where I do think it can be done, but usually it involves a very high end, and pricey design. For your average consumer looking to design a space, I would say stay away.
Don't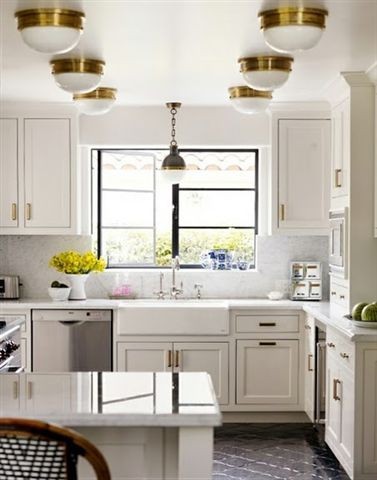 (Source)
Do
(Source – Bloomsbury Kitchens)
To be honest, there aren't too many current trends I don't like! I really like what is currently happening in the design industry.
If you could pick the next big trend or hot colour, what would it be?
I would go with yellow! As an accent though…I wouldn't say go and paint a whole room in bright yellow. It's just such a happy, bright, sunny colour. It can make any space feel like summer. And it goes so well with gray! Again, I love my new pillows pictured above.
What are your five favorite websites/blogs for design inspiration right now?
www.houzz.com
www.pinterest.com
www.sarahrichardsondesign.com
www.samanthapynn.com
www.tidg.com
Erin at Work
How did you get involved in the Home Staging industry?
My husband and I got into the real estate market and began buying new homes and flipping them. We're on our 4th property in about 9 years, although for now we're pretty settled in with our little one. My father, Sam Chaim, also became a real estate agent with Remax about 7 years ago, so I became more and more interested. My background is actually in brand marketing, and when I was immersed in the corporate world, I always thought it would be such a great career to pursue. So when I decided to make a career shift, home staging was the perfect path as it leveraged my business and marketing background, after all—staging is Property Marketing, right? It also leveraged my entrepreneurial spirit, my personal experience in selling my own homes, as well as my passion for interior design. I think it was meant to be!
Can you share before and after photos of one or two of your favorite staging projects and tell us a little about them?
I love staging vacant properties because it gives me full control over what the property will look like in the end as I'm not working with any existing furniture or accessories. Because I know no one is living on the property, I know the look with be maintained throughout the selling process. Finally, vacant properties are so cold and inviting, and can be downright confusing for buyers as they can't visualize how to use the space. Staging makes the space warm and inviting, and should have the buyers mentally moving in at first sight.
I was brought into the first project by the real estate agent, Ken Ramsay at Harvey Kalles Real Estate. The property was a newly renovated, three bedroom bungalow. I staged the master bedroom, smallest bedroom, living room, dining room, bathroom and kitchen. The clients had already painted when we arrived, so we worked with their neutral palette to create a warm and inviting space.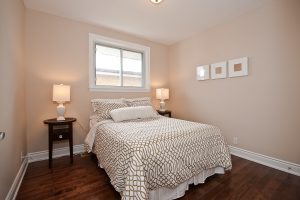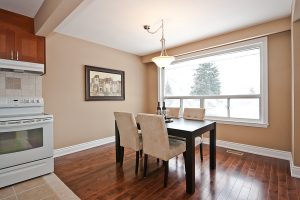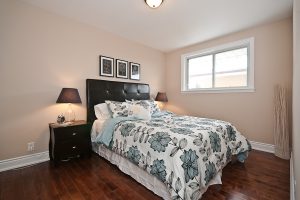 This second project was another vacant home. My client bought the property and completely renovated it. When I first saw the property mid-renovation, I didn't think it would look as amazing when it was done, but my client pulled it off which made my job all the more fun! It was a 4+1 bedroom home with a finished basement. Every room was staged, including the basement. The design was contemporary and remained consistent throughout the home.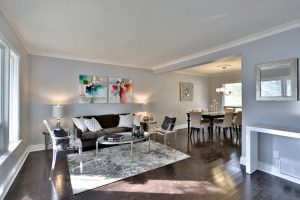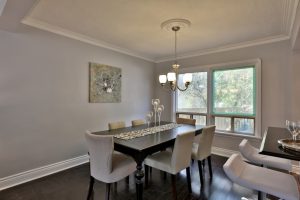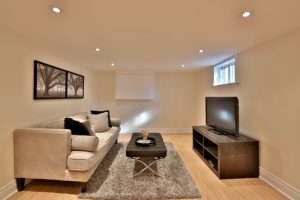 What is the biggest thing you have learned about design as a home stager?
One of the biggest things I have learned is how to be creative in order to transform a space when you don't necessarily have the components you need. I'm referring more to occupied homes, where the clients don't necessarily have the budget to move out all of their furniture, and bring in a full house of rentals. Sometimes, you just have to get creative. That's definitely the most challenging aspect, and it can be very rewarding when the client is thrilled with the way things turn out because they had never considered trying the design tricks I've implemented.
What is your favourite part of the staging process?
The reveal, of course! When it's all said and done, and I can see the look of surprise (good surprise) on the client's face, or the real estate agent's face, it's all worth the time, effort, and sweat put into every property. Of course it also helps when the property sells for over asking within a week. When I put together a slideshow of before and after, it's always amazing that a space can look so different after staging, and for the better!
The following two tabs change content below.

Crystal Williams
As Online Editor for Canadian Home Trends Magazine, Crystal has a passion for design and decor. She enjoys browsing the web to find new, exciting decor ideas, DIY projects and unique products to share with her readers. With formal training in graphic design and a background in the event planning/design business, Crystal looks at design from all angles to give readers a fresh perspective.

Latest posts by Crystal Williams (see all)