I've just returned from Guangzhou, China were I was attending the Canton Fair, a massive import export fair that happens twice a year. It has thousand of attendees from around the world and here you get a clear sense that China is the factory of the world and the larger cities are essentially the front offices for that factory. We have strong feelings internationally that the phrase "made in china" is associated with poor quality and that can be true though it is largely based on the consumer request (you, dear reader) for less expensive goods.
Stellar!
It was also a pleasure to see some innovators in the marketplace like Stellar Works, whose factory I visited. They create contemporary designed, innovative and well make furniture. Stellar Works is a joint venture between Japanese and French founders in conjunction with a Chinese factory. I particularly liked the Lava, Lunar, and QT collections and look forward to more interesting collections from them. Currently they are available in Canada at Julien Armand in Toronto and there will be further distribution in Canada in the future.
Light Play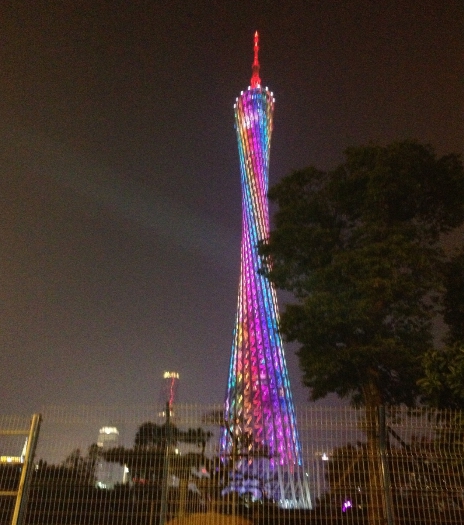 One of the fantastic elements of travel from a design perspective is the ability to see how other people and cultures deal with design. I found myself very interested in the way that LED lighting is used in Guangzhou – a city in south china with a staggering population of over 16 million people. Led was used both inside and outside of many public building to define and bring some detail to the architectural elements of buildings and structures once the natural light of the day is gone! Ultimately this results in buildings that have a different visual interest both day and night. It reinforces the idea that light fixtures play two important roles in design; one is to provide a structure when they are off and one is to provide light play in the room when they are in use. Be sure that you know what it going to happen with light once the fixture is turned on and how the light will change the look of the room.
The following two tabs change content below.

Canadian Home Trends' National Design Editor, Glen Peloso forged into the world of design 20 years ago after completing his Masters degree in Fine Art. As Principal of
Grafus Design Co.
, he has worked in residential, hospitality and commercial spaces for clients in several countries and has successfully designed over 300 projects in that time. TV Celebrity Designer and Canadian Home Trends National Design Contributor, Glen is also recognized as a design expert on The Marilyn Denis Show and from his past work as a host/designer of the internationally popular television shows Foodnetwork/HGTV`s Restaurant Makeover, and W networks 'Take this House and Sell it', and "Slice Network" show, Renovate my Wardrobe.

Latest posts by Glen Peloso (see all)