Sweeten up your Valentine's Day by indulging your sweetheart's sweet tooth with homemade rich chocolaty treats. Spark a flame by presenting your sweetie with a box of impressive treats made with heartfelt love.
Chocolate Brownie Bonbons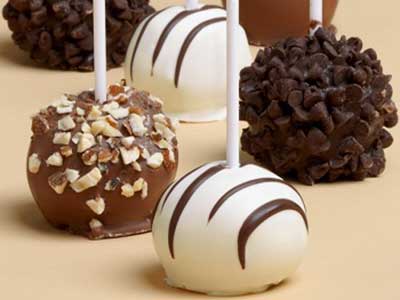 These scrumptious brownie filled bonbons can be coated with your favourite topping such as nuts, mini chocolate chips drizzled chocolate or heart-shaped sprinkles. If your beloved can't get enough chocolate he or she will enjoy these. Click here for recipe
Chocolate Caramel Crack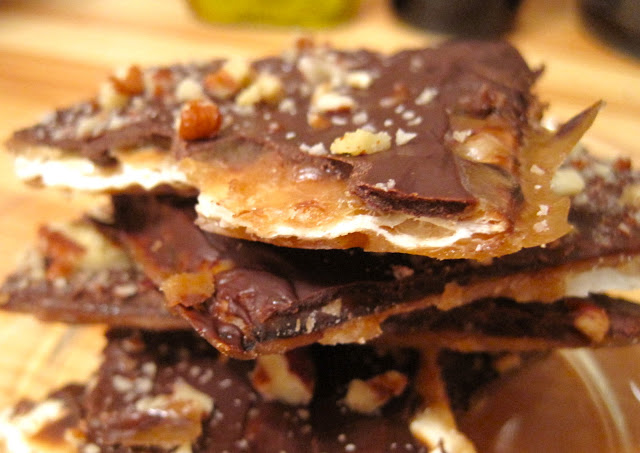 This chocolate goody consists of salty saltines smothered with buttery caramel and topped with rich bittersweet chocolate. You will not be able to resist the temptation of only enjoying one piece. This treat sure lives up to its name. Click here for recipe
Valentine Truffles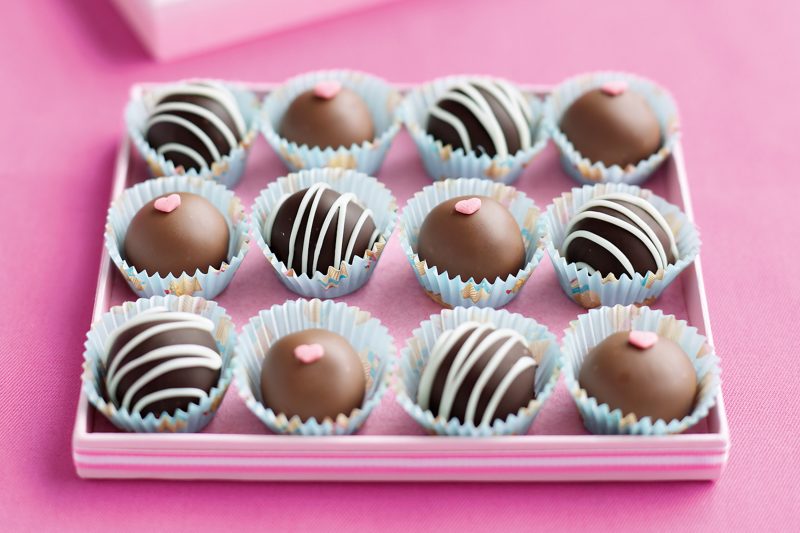 Chocolate and strawberries are a classic combination. These decadent milk chocolate truffles include a hint of strawberry essence and are beautifully decorated with white chocolate drizzle and pink heart sprinkles.
Chocolate Cherry Valentine's Day Bark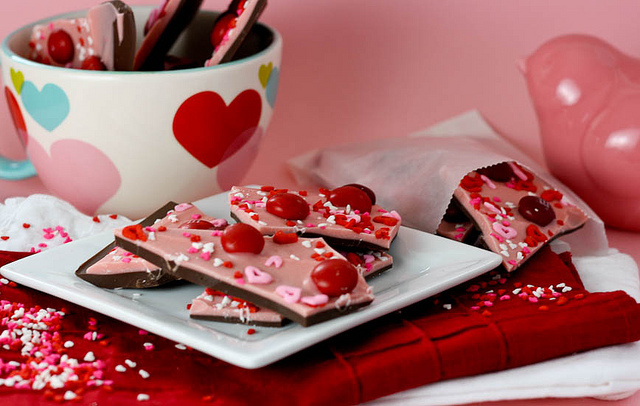 You can't beat the mouthwatering combination of the chocolate and cherry in this lavish treat. Handing your sweetie a nice box of these on Valentine's Day would be a nice change from those store bought chocolates. Click here for recipe
Heart Dipped Strawberries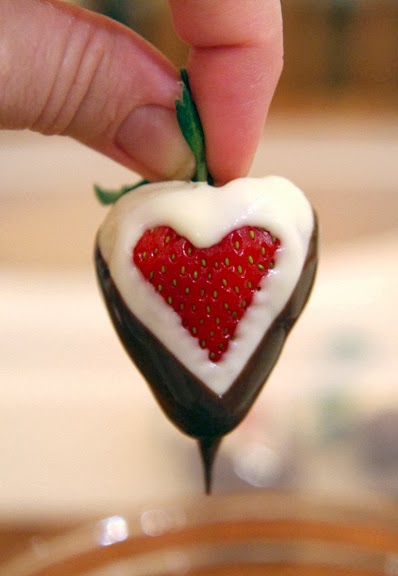 What better way to say "I love you" than presenting your special someone on Valentine's Day with these elegant heart dipped strawberries. These are perfect to share with your lover after a candlelit dinner with a glass of champagne. Click here for recipe