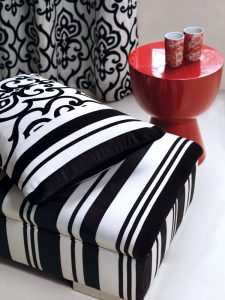 Stripe Craze
The classic black and white colour combo is taking over in a stripe! Whether the stripe is horizontal, vertical, small or large, it is all over the fashion scene and entering the design and home décor world. So don't be afraid to add that "wow factor" either in your wardrobe or home!
Why I Love It
What girl doesn't like wearing black and white? I am excited that the combo is sweeping the home front and adding that classic but dramatic look in a stripe!
As a designer, I love using stripes to make an area look wider or a ceiling look taller.
How I'd Use It
Have fun introducing the look in your home either within a small accent pillow or throw. For those who are bolder, add it in your drapery or as an accent wall.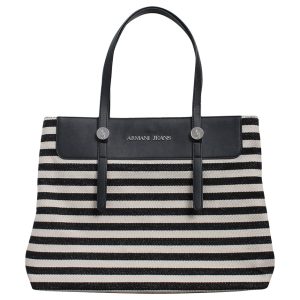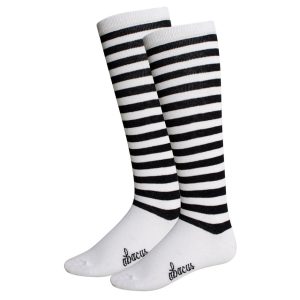 Socks and Purse
Sporting Life
sportinglife.ca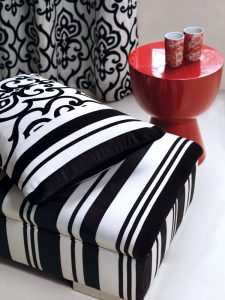 Fabric
Maxwell Fabric, maxwellfabrics.com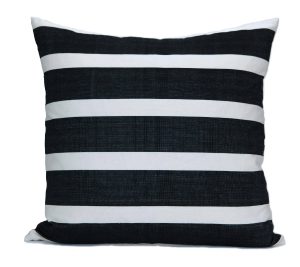 Kuba Strip Pillow
D. BRYANT ARCHIE
dbryantarchie.com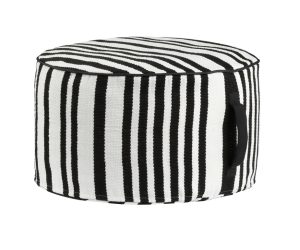 Stripe Woven Black and
White Outdoor Pouf
CB2
cb2.com
As Seen In: Canadian Home Trends Magazine Summer 2013