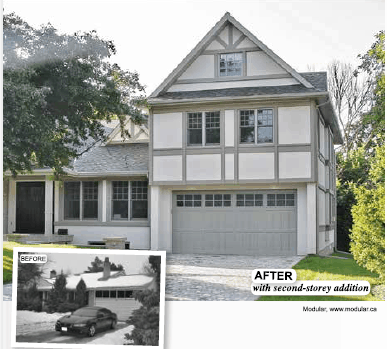 All the behind the scenes work that goes into preparing for your three day renovation takes time and careful planning. The team at Modular Home Additions specializes in making the process as seamless and easy as possible for the homeowner but it is important to begin planning early to ensure you leave plenty of time for them to complete all the steps that are required before they can actually begin working on your home!
With a goal to make home renovations as fast and efficient as possible, Modular Home Additions has developed a unique process that allows them to complete the actual addition in just three days but many homeowners are not aware of the time and effort that must go into preparing beforehand. This includes an initial design consultation followed by a detailed quote, a feasibility study to determine if there are any issues with footings and in-house preliminary design drawings. Modular's team provides a complete 3D rendering so you can see exactly what your home will look like post-renovation and they can suggest any necessary adjustments to help prevent costly problems.
Once the design has been finalized, city permits are required. In some areas, this waiting time for approval can take months; even up to a year or more! Modular Home Additions takes care of obtaining necessary city permits, saving homeowners the hassle of waiting in lines at city offices or sitting on hold on the phone with questions.
Finally, in order for their three day process to work, the majority of the building is done off-site in their facility. This allows them to show up prepared to complete the entire addition in just three days. This means less time away from your home and less interruptions to your everyday life!
Text by Zakiya Kassam
The following two tabs change content below.
Zakiya Kassam
Zakiya is a freelance writer/editor based out of Toronto. You can follow her on Twitter: @zakkassam
Latest posts by Zakiya Kassam (see all)