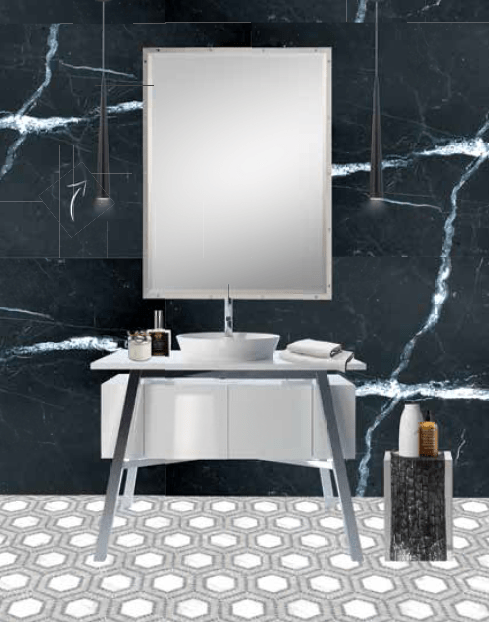 DESIGNER: Nathalie Tremblay is an award-winning designer and principal of Atelier Cachet.
I LOVE THIS LOOK because the marble wall treatment paired with the white vanity creates a bold statement. The hexagon marble mosaic floor makes a striking foundation and provides textural contrast. The sleek black pendants bring a modern feel to the space.
HOW TO CREATE THIS LOOK Use luxurious materials, such as marble. Create high contrast with a black and white colour scheme and add metallic accents for instant glamour.
Vote for Nathalie's look here for a chance to win a Cape Cod washbowl!
Save